StreamYard is a popular streaming destination for many of our users. StreamYard is an awesome tool that allows you to broadcast to all major streaming platforms simultaneously from inside your web browser. While there is no direct streaming destination option in the Mevo App you still have several great options for connecting your Mevo to StreamYard.
StreamYard uses a webcam input for the Camera option which means that you can use your Mevo in Wired Webcam, Wireless Webcam, or NDI mode. Depending on your connection of choice in StreamYard's Settings you'll see your Mevo represented in the dropdown menu. (If you don't see your camera listed try restarting your browser)
Wired Webcam
(Detailed Instructions Here)
Turn Wired Webcam Mode ON in the Mevo App's Settings.
Connect your Mevo to your computer via USB.
You're now ready to use your Mevo in StreamYard.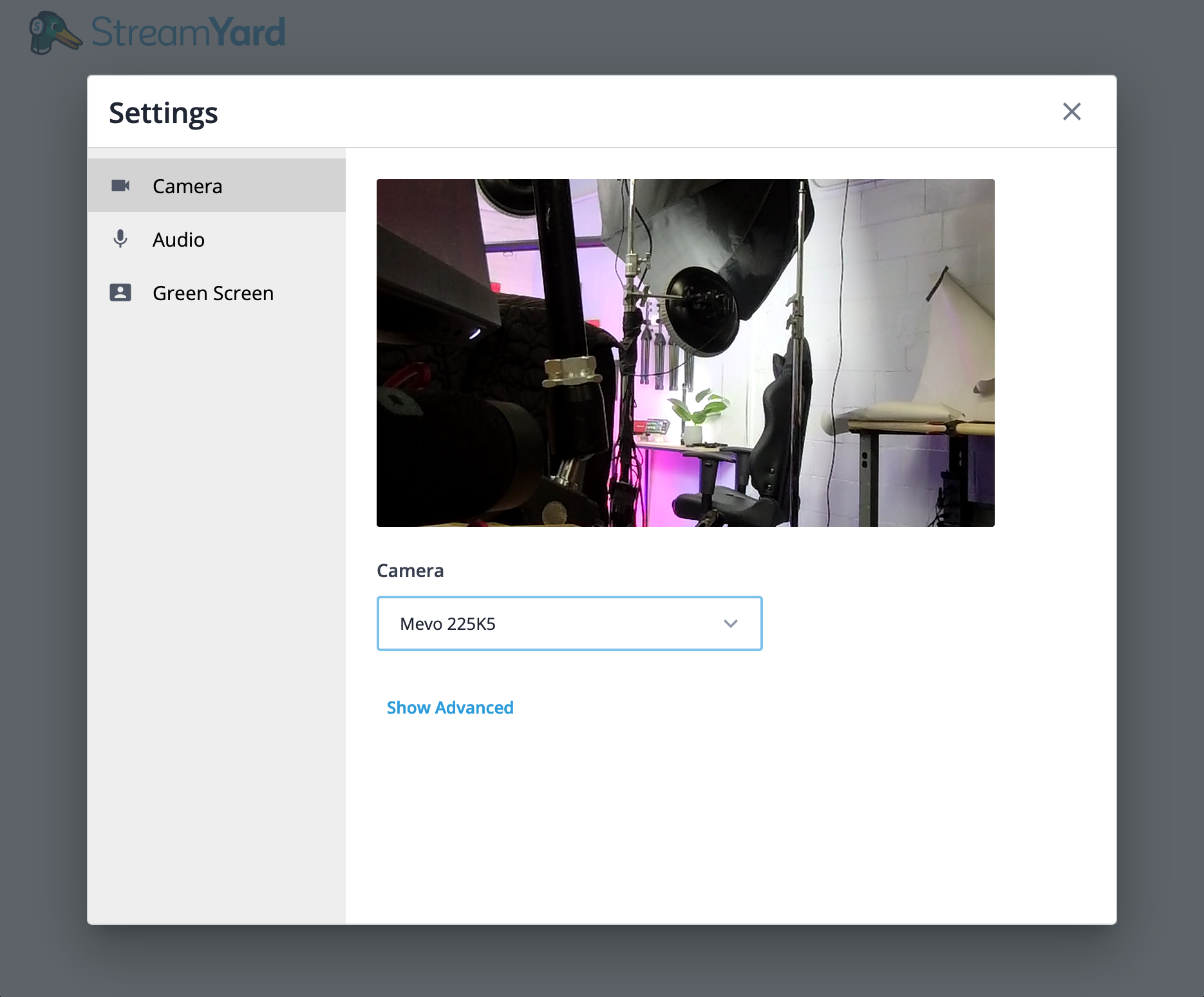 Wireless Webcam (macOS 10.13+ Only)
(Detailed Instructions Here)
Download and install the Mevo Wireless Webcam application for macOS here.
Open the application which you'll then be able to find on your top Menu Bar with the Mevo Start icon.
Select your Mevo from the dropdown menu
You're now ready to use your Mevo in StreamYard.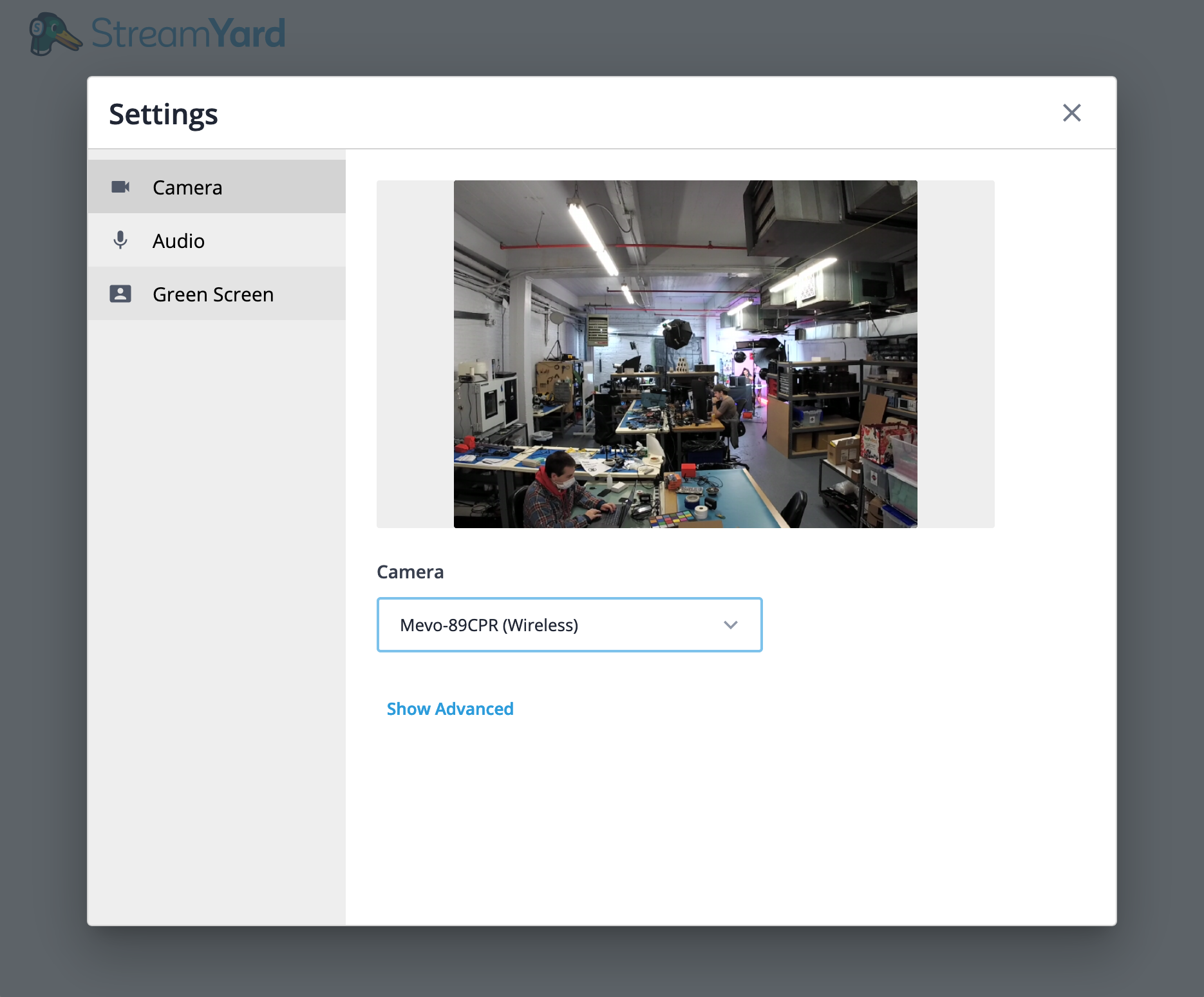 Once inside StreamYard you'll be able to add graphics, share your screen, add more camera sources, and more.