What is NDI?
NDI is the acronym for Network Device Interface and is an protocol to transmit your production over a IP on a local network. You can read the official explanation of NDI from the founders at Newtek. Below
NDI is in the hands of millions of users allowing multiple video systems to identify and communicate with one another over IP. NDI can encode, transmit and receive many streams of high quality, low latency, frame-accurate video and audio in real time. This benefits any network-connected video device, including video mixers, graphics systems, capture cards, and many other production devices. This makes it possible to exponentially increase the number of sources available for live production switching, without directly attaching to devices, changing locations, or investing in expensive, high-bandwidth networks that simply replace SDI-based workflows. read more..
Which Mevo support NDI?
Mevo Start live streaming camera is the only Mevo camera that supports NDI and more specifically it uses NDI | HX.
Mevo Plus does NOT support NDI.
You can run NDI on the Mevo Start over WIFI but for the best performance we recommend you run your Mevo Start via Ethernet on a dedicated network, you can accomplish this configuration using the Mevo Start Ethernet Power Adapter.
What software can I use that support NDI?
The Mevo Start can be used with any software that accepts NDI, however, we have tested and have had great results with the following software.
How do I enable NDI?
For your computer to recognize an NDI device first you must install NDI Tools from Newtek. Download Here
To enable NDI you can open your Mevo mobile app and connect to your Mevo Start. Then press the ellipsis shown below.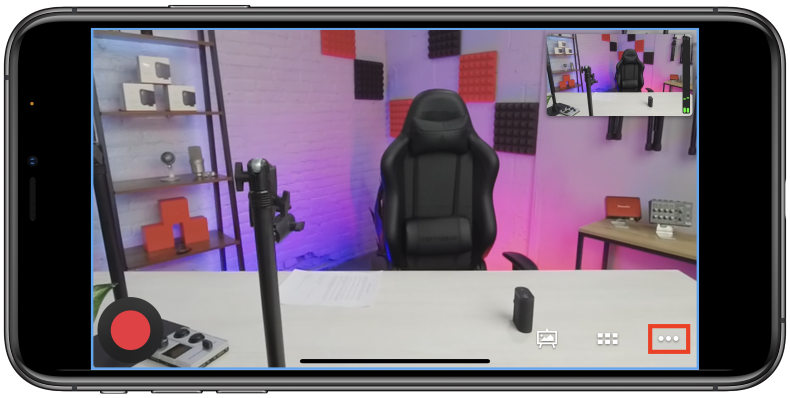 Open your general settings by pressing the gear.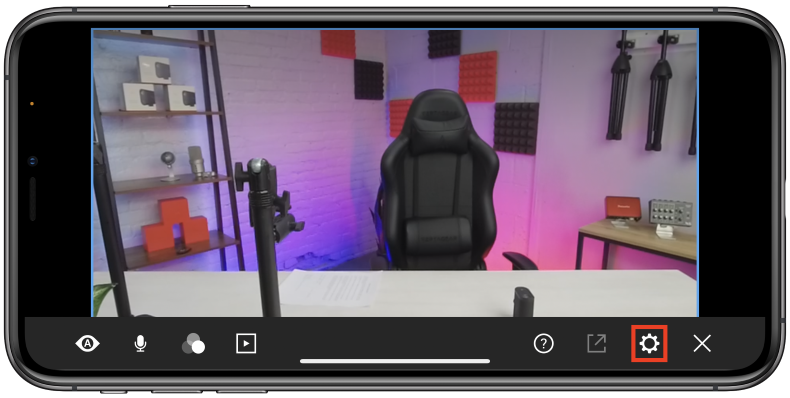 Scroll down and you will see "NDI Mode", press the toggle to enable it. Below the NDI Mode you will see "NDI Resolution" which you can change. By default we recommend 1080p/5Mbps.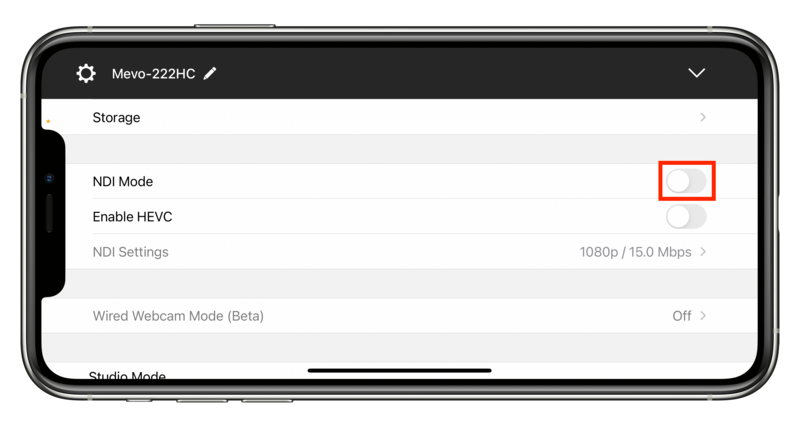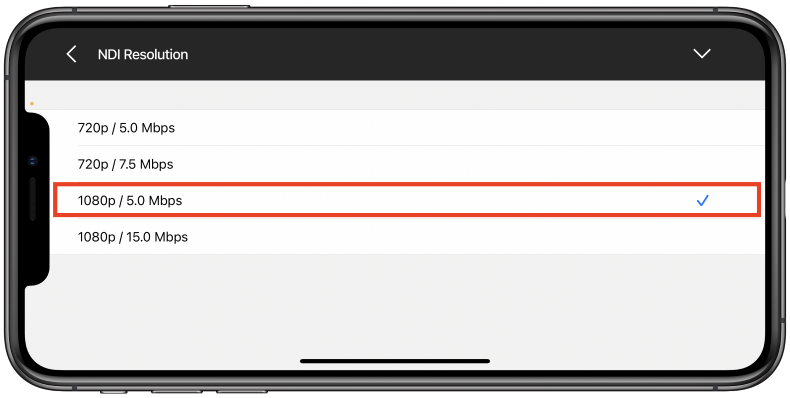 Once you enable NDI, you will not be able to change the NDI Resolution. This feature is disabled as demonstrated below. To re-enable it, disable NDI.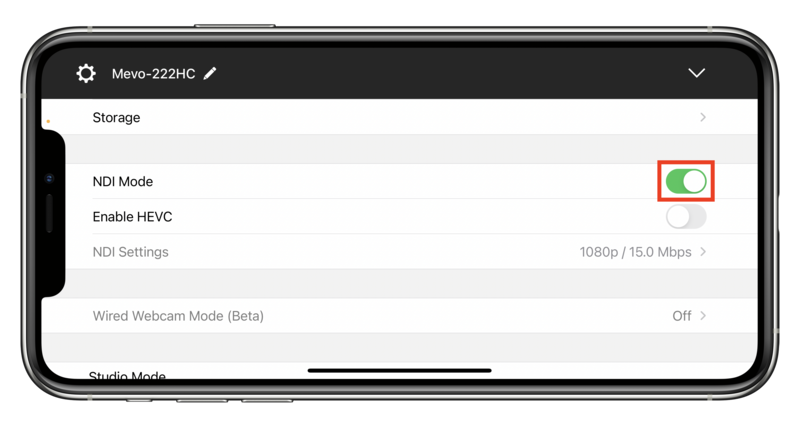 You can confirm NDI has been enabled on the record button that is now labeled "NDI".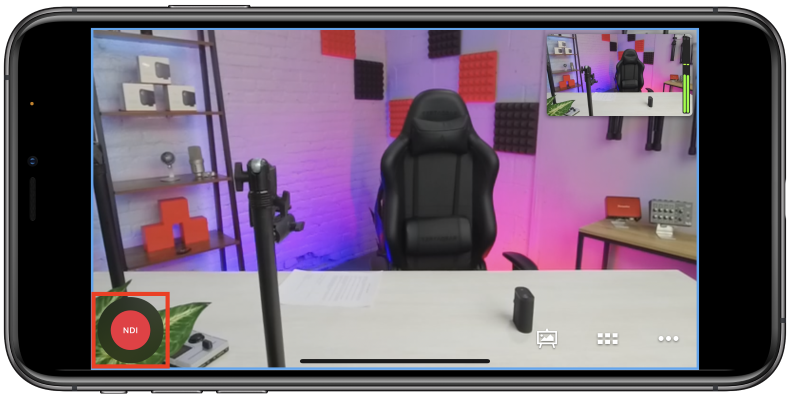 This button is still active and allows you to begin recording to SD card simultaneously with NDI enabled.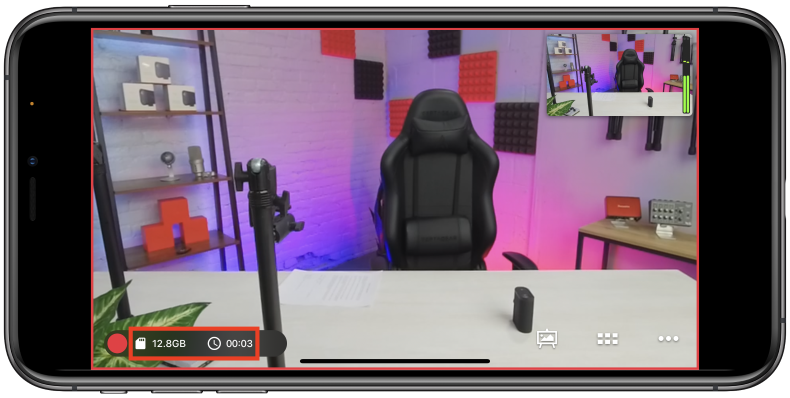 What is HEVC?
HEVC (also known as H.265) stands for High Efficiency Video Coding which allows for much more efficient data transfer of the video from the Mevo Start over NDI. This means that less bandwidth is required to transmit the same quality. In most cases you will need to make sure that your receiving device has NDI 4 SDK/Tools installed. HEVC is optional because the format is not compatible with all applications and services (although it is with most).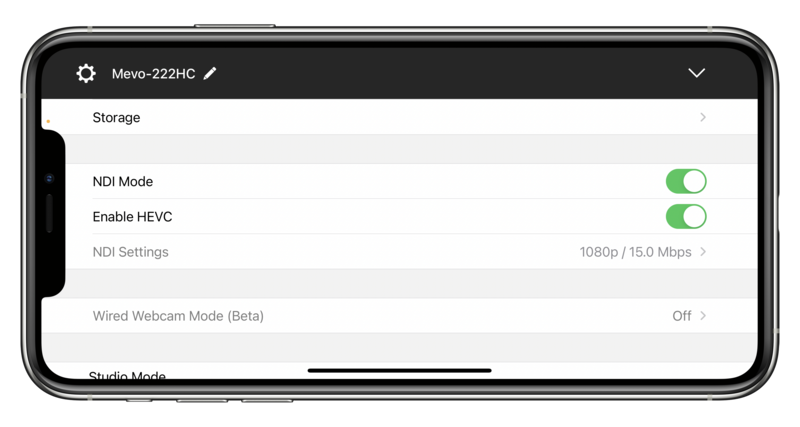 HEVC OFF vs HEVC is ON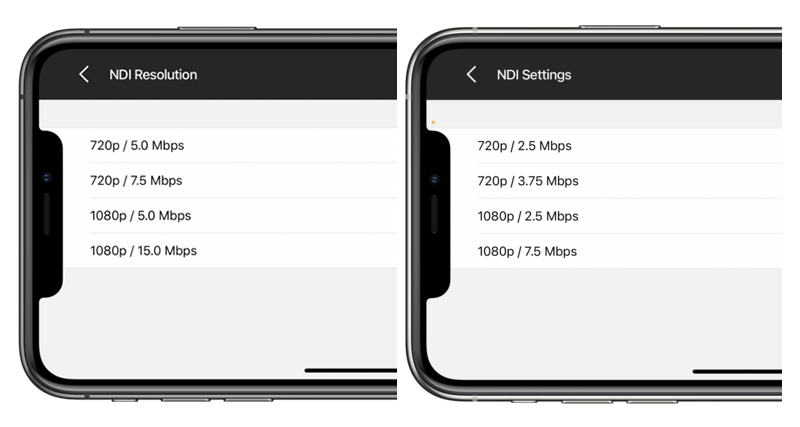 Secondary features
Tally lights
Low bandwidth
PTZ
SD card recording