The Settings for the Multicam app currently include Transition Type, Camera Input Quality, and Video Source Latency. To learn all about Auto-Director click here. In addition, you can find your app version number in About and contact Mevo Support directly from the app in Support.
To access the Settings in the Multicam app tap the 3 dots in the bottom right of the main screen as shown below:


The Transition Type setting allows you to set the default type of transition that you want to use when switching between cameras. This is a great tool for setting the tone of your broadcast or recording. Currently, there are two transition options: Cut and Crossfade.
The Cut option will instantly switch from one camera to the other: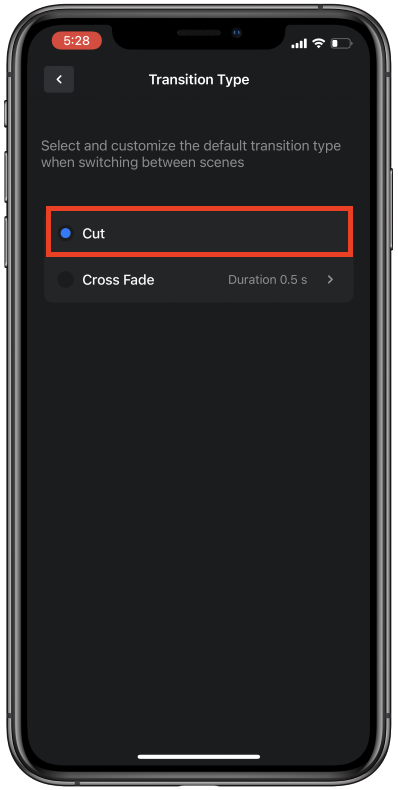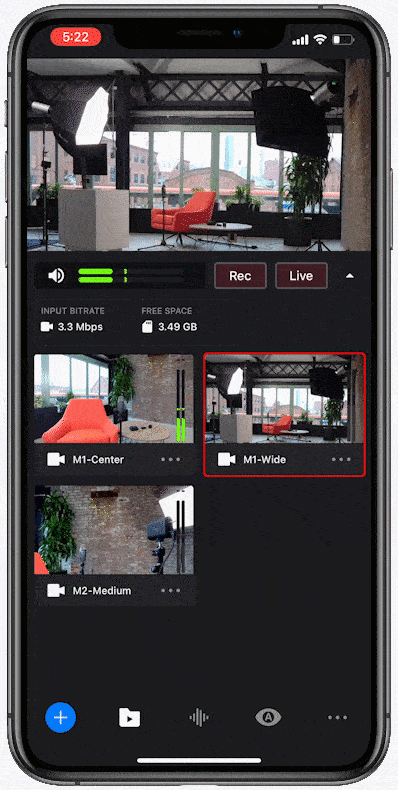 The
Cross Fade
option will slowly fade out from one camera to the other.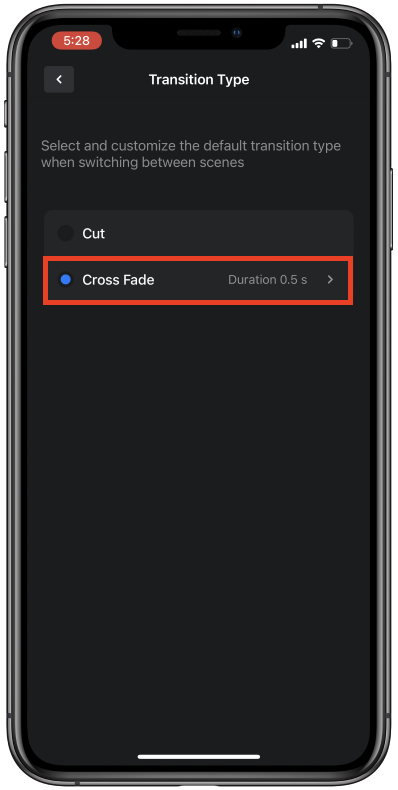 You can specify how fast you want this transition to take by selecting the gear icon and then using the slider to select between 0.1s (very fast fade) all the way to 16.0s (very slow fade).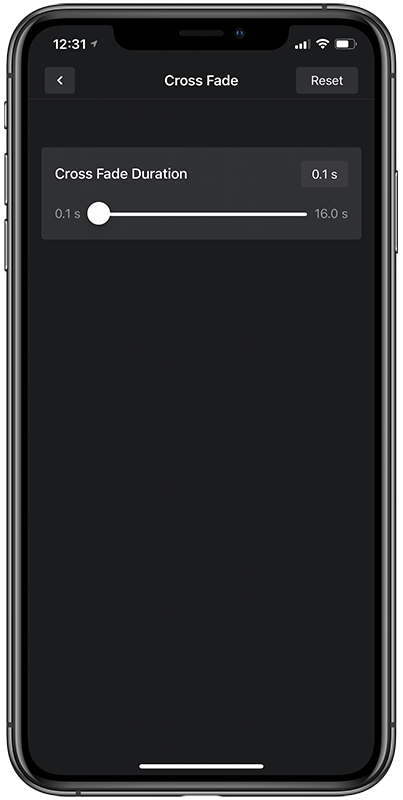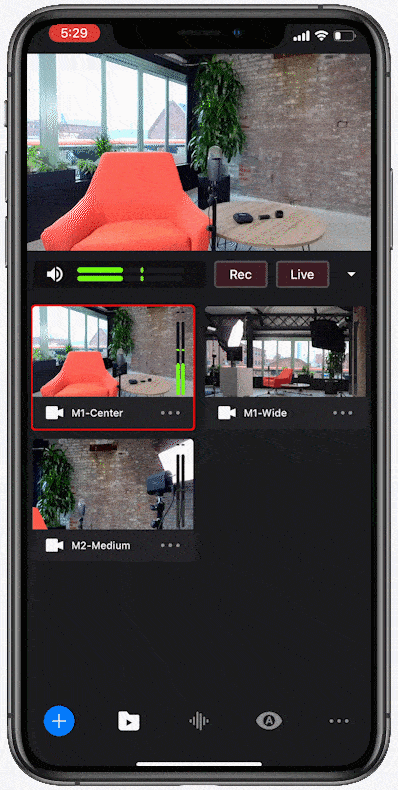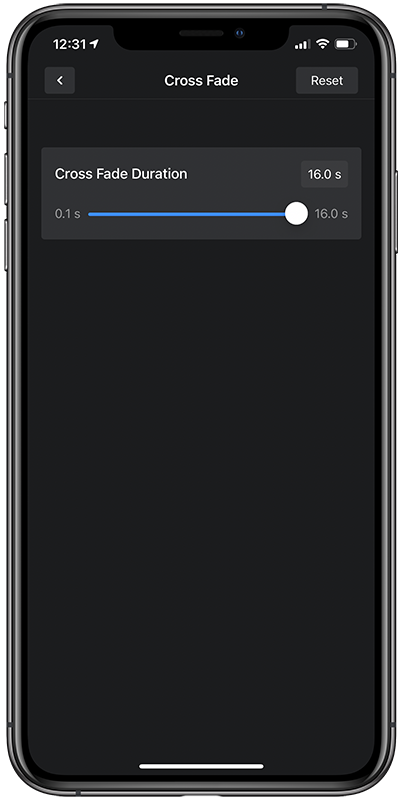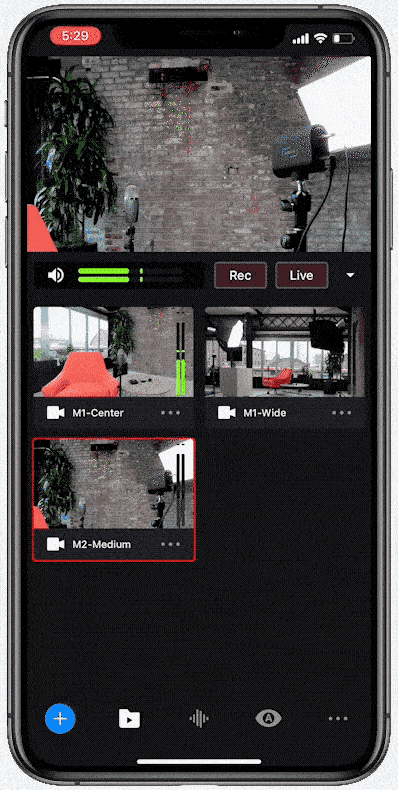 The Camera Input Quality controls the video and audio quality that your Mevos send to the Multicam app which is important when managing your network bandwidth. Adjust this setting according to the speed and coverage of your WiFi network, for example, if one of the Mevos is displaying pixelation or stuttering in it's video feed prior to going live then setting the quality to 720p (or lower) will improve this.
Camera Input Quality is not your stream resolution, however, your selection will be the max quality that you can stream with.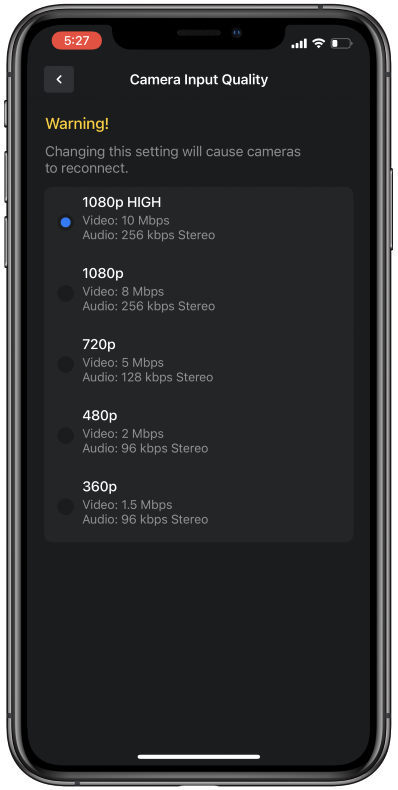 Your Video Source Latency is another way of managing your network bandwidth. Latency determines the amount of time between what the camera is capturing and what the Multicam app is displaying. The lower the latency the smaller the delay, but lower latency also means more strain on your wireless network.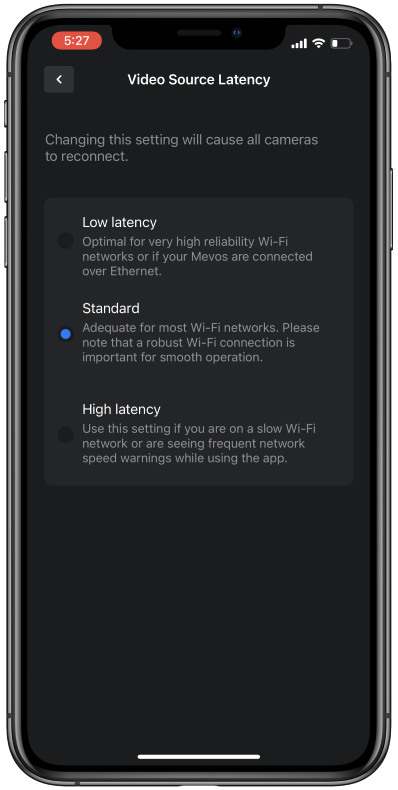 Troubleshooting Steps
Still having an issue?
Please open a support ticket here so a Mevo Customer Experience Agent can address this for you.
Open Ticket