Auto-Director enables the Multicam app to switch between cameras on it's own. This is useful if you don't want to switch cameras yourself or don't have a second person available.
Transition Type
When Auto-Director switches between cameras it will use the transition type that you've selected in the Settings. To learn more about Transitions Types click here.
You can also select up to two cameras as "preferred" cameras by tapping the Star icon by the camera. When you set a "preferred" camera Auto-Director will switch to this camera more often than a "non-preferred" camera.

The slider at the bottom allows you to set the time period (between 10sec and 3min) that you'd like Auto-Director to stay on each camera before switching.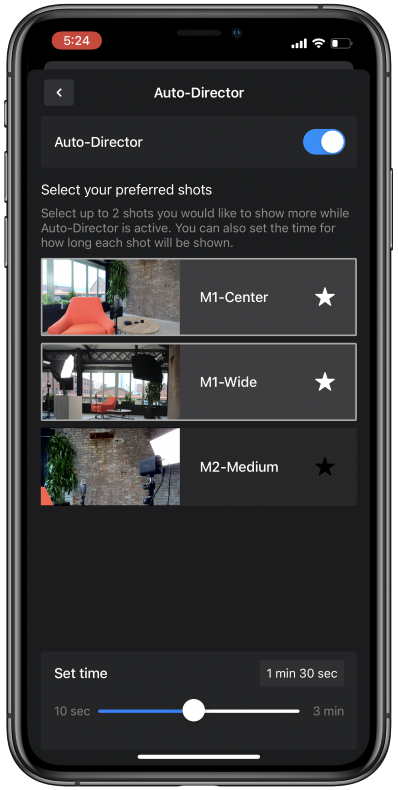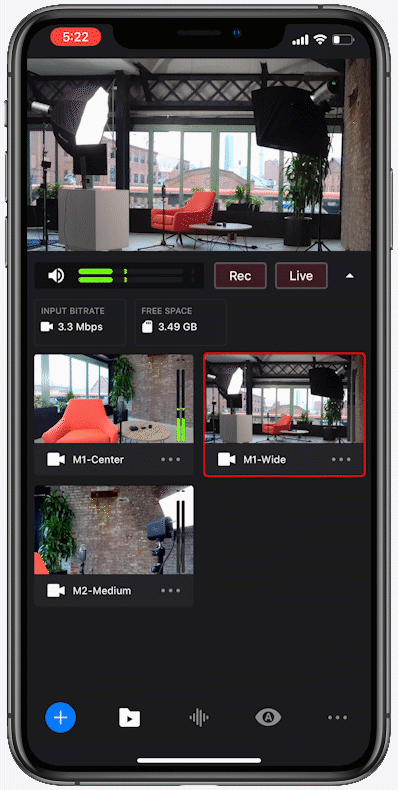 Troubleshooting Steps
Still having an issue?
Please open a support ticket here so a Customer Experience Agent can address this for you.
Open Ticket