In the Mevo app, you can choose to view and direct your live event through the grid view. The grid view will allow you to see up to nine shots. This includes all the Camera Assistant Features.
To enter the grid view, tap the bottom right grid icon.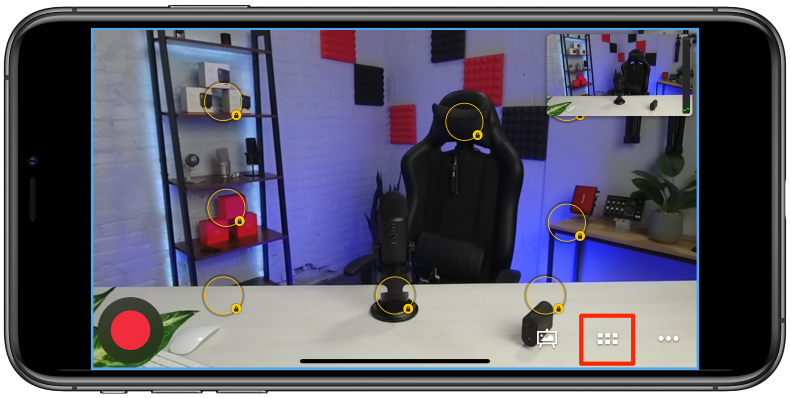 You may then tap on each shot in order to cut to that shot. You will see a colored box around the shot that is live to your viewers while in Grid View.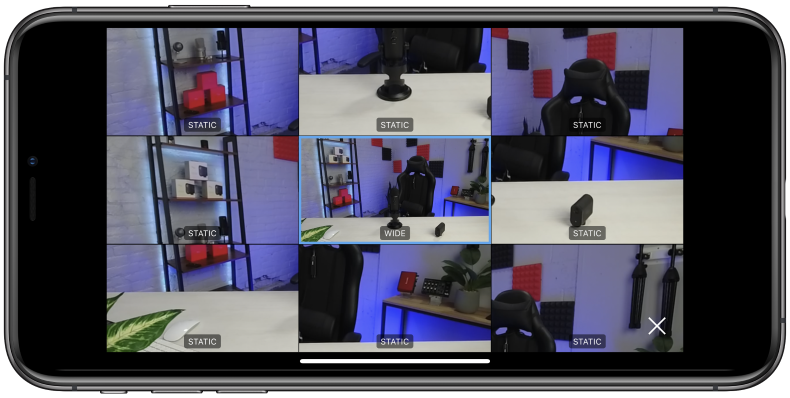 To exit the grid view and return to the live edit view, tap the X in the lower right corner or double-tap the desired shot.