The live editing experience is designed to give you more control as you produce your event. Below is some info about how to use these gestures in your next live event.
Once you have connected your camera to your app, you will see your main Live Production view.
In this screen, you will see your cameras live shot.
Open Record / Stream options
Crop region
Program Output
Graphics (subscription required)
Settings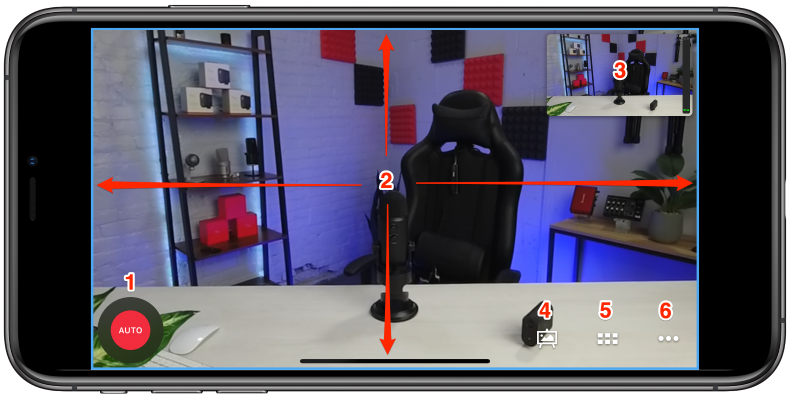 Gesture Walkthrough
These gestures include tap to cut, pinch to zoom, and drag to pan or tilt.
Tap to cut: Tap a single finger on a part of your screen to instantly crop that part of the image.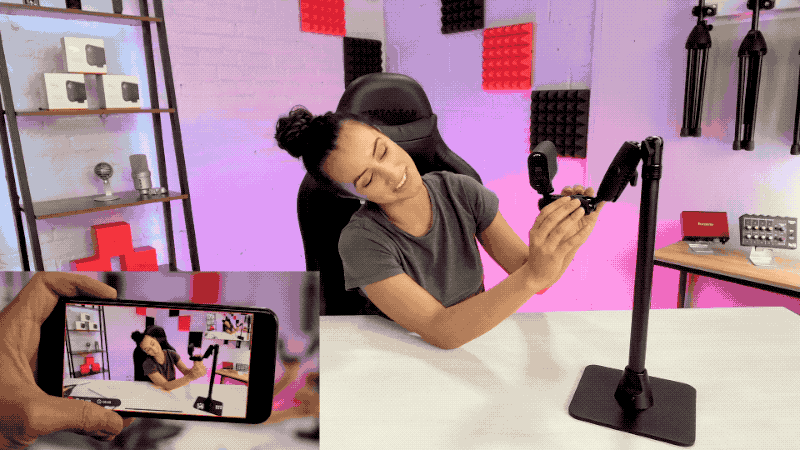 While in Live Editing View, you can cut between multiple shots, such as close-ups of different people's faces.
To cut to a close-up of a subject in your shot, tap on the desired subject. For instance, if you have a specific speaker on a panel and want to see only that specific person, tap on their face; the camera will cut to a close up of their face.
If you tap and hold until you see a white box, you can drag your finger to adjust the shot prior to cutting or use a second finger to adjust the size of the crop; releasing will take the shot live.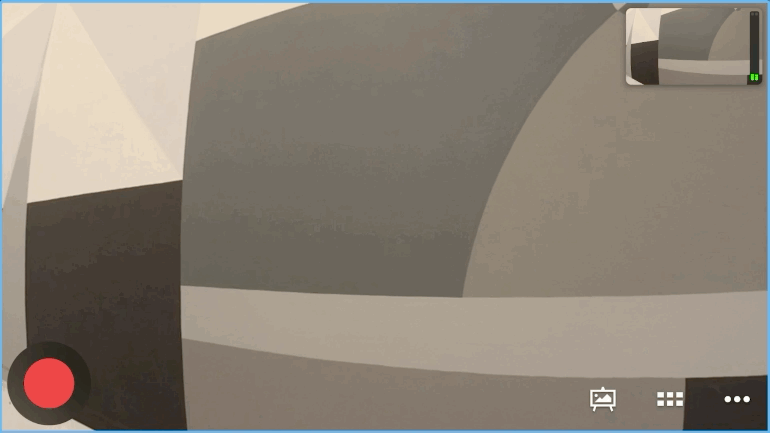 Pinch to zoom: Place your thumb and index finger on opposite corners of the screen and pinch them together to zoom in real-time to a close-up of a specific part of your camera's view.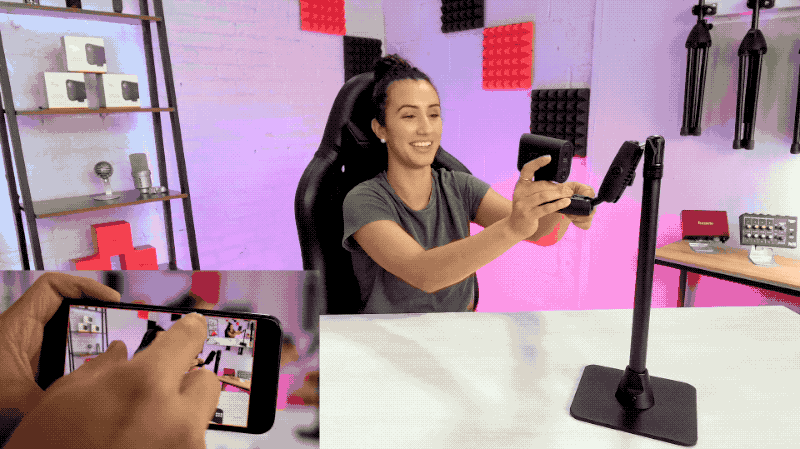 Zooming in and out is a great way to bring movement to your events.
To zoom in your shot, place your thumb in a lower corner and your index finger in the corner opposite of it. Drag your thumb and index finger closer together simultaneously in a pinching motion; they should meet over the subject to which you want to zoom in.
The camera will zoom live with your fingers; the white box will indicate where your fingers are whereas the colored box (blue or red) will follow behind it, indicating what your viewers are currently seeing.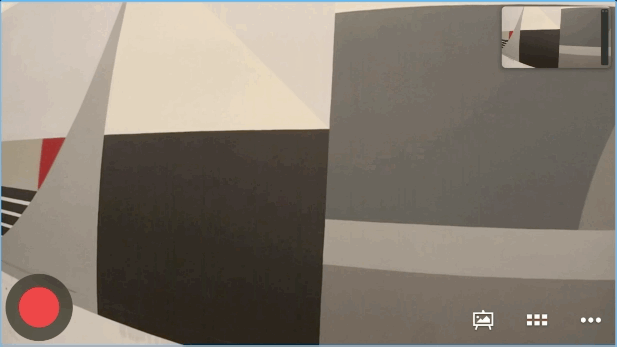 Drag to pan or tilt: When your shot is zoomed in, you can place a single finger on the cropped area and drag your finger across to move the shot from one area of the screen to the other.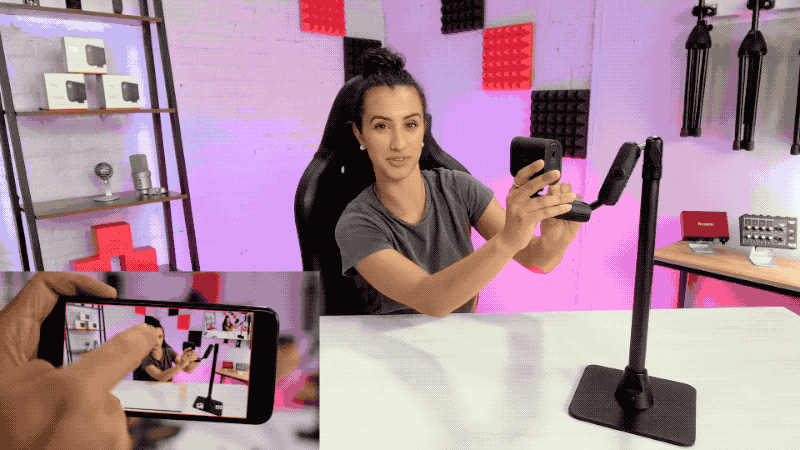 "Pan" means to move your camera shot left and right; "Tilt" means to move your shot up and down.
To pan a shot means to move your camera's view from side-to-side. Tilt is to move the shot top to bottom or bottom to top.
To pan or tilt your shot, simply place one finger over your active shot and drag it to the desired location. The shot will move with your gesture; the white box indicates where your finger currently is whereas the following box (red or blue) indicates what your viewers are seeing live. This allows for a smooth camera movement.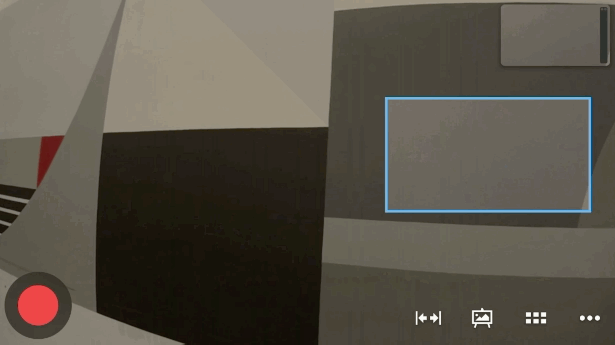 You can also utilize the Action Menu to move your close-up shot to another part of the view based on your settings. Tap and hold the part of the screen you want the shot to pan or tilt to until the menu pops up. Drag your finger to the hare icon and then release in order to do a fast move.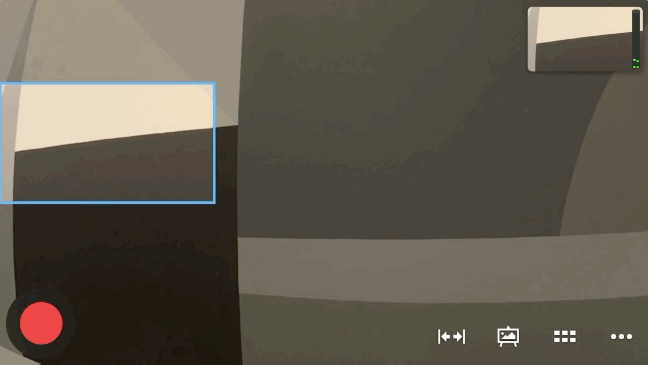 Select the tortoise icon to do a slow transition.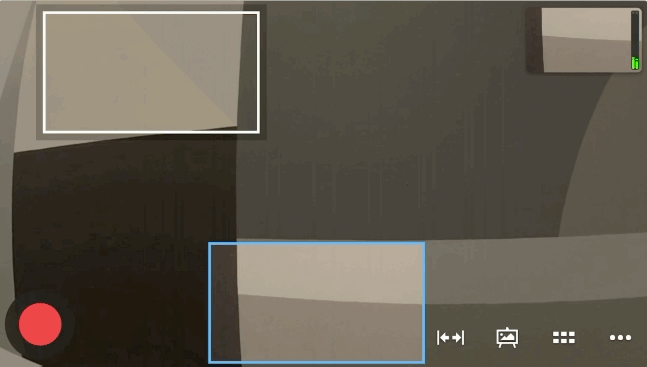 In addition to the above controls, the Mevo app has an Action Menu where certain commands appear if you tap and hold your finger on an area of the screen, shown below.
You can tap+hold to open a set of live options.
Add a Static Shot

Cut to this cropped area
The scissor icon will cut to that shot. This gives you the opportunity to see the shot before you cut to it; if you don't like the shot, remove your finger and try tapping another nearby part of the screen to get the right shot.
Fast zoom to this cropped area
The hare icon will perform a fast pan/zoom.
Slow zoom to this cropped area
The tortoise icon will perform a slow pan/zoom.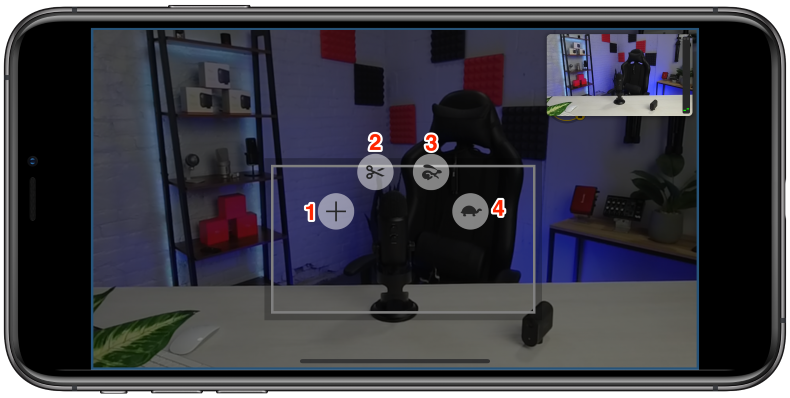 You can adjust the default speeds of the transitions between zooming and pans in settings.
The icon with six squares, to the left of the options menu icon, is to bring up your Grid View. If you have several trackers set to follow faces or other action points, you can see each shot in this view. You can live edit your event in this view by tapping each shot. To return to the live edit view, either tap the X in the lower right corner or double tap one of the shots. the app will take that shot and resume the original view.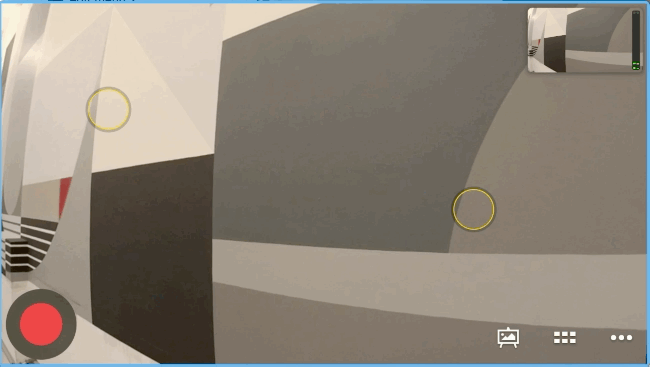 If you'd like to modify triggering the action menu you can do that in the settings below.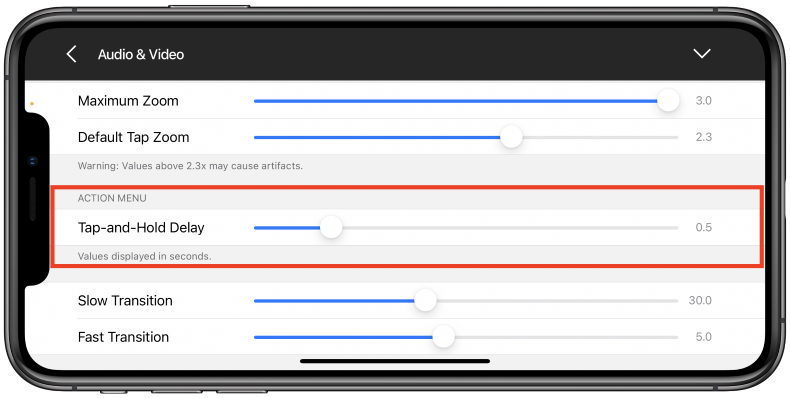 To get here you go to the More Options (•••) menu -> General Settings -> Audio & Video -> Action Menu
When you have taken a close-up shot (i.e. not in the full wide shot) a full-screen icon will appear to the left of the grid icon. Tap this to cut back to your wide shot.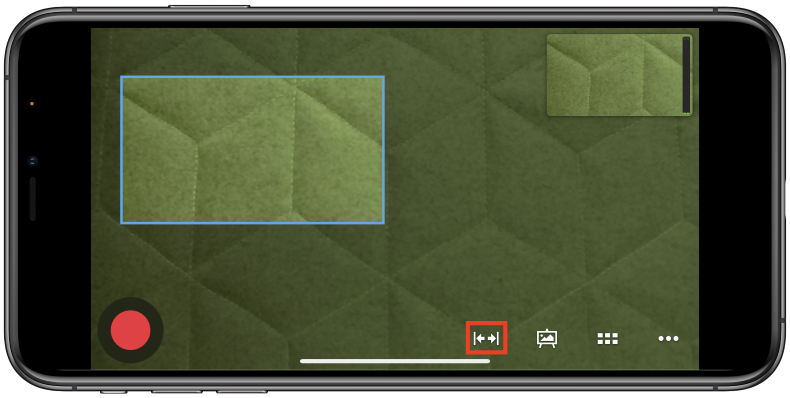 You can also tap and hold the full-screen icon to reveal the Action Menu and choose a cut, fast pan/zoom, or slow pan/zoom to go back to the wide shot.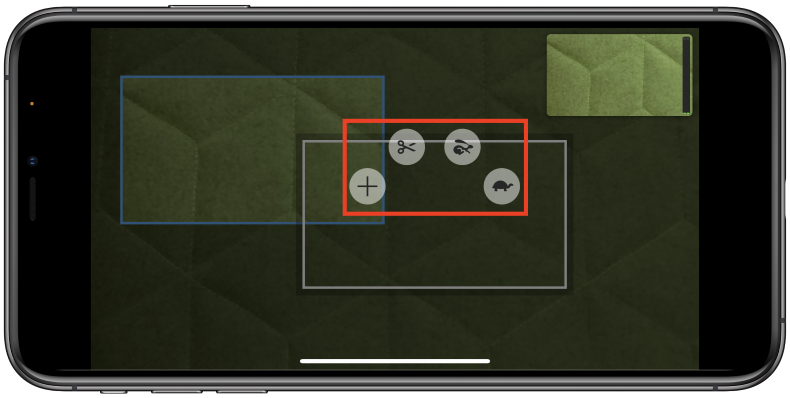 Troubleshooting Steps
Still having an issue?
Please open a support ticket here so a Customer Experience Agent can address this for you.
Open Ticket