To connect Mevo Boost to the Internet via Ethernet, simply take an Ethernet cable connected to your modem and plug it into the Ethernet port under the weatherproof flap.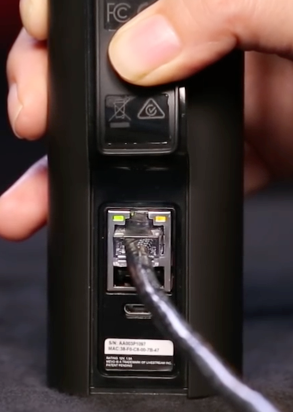 Connect your Mevo app to your Camera via Hotspot. If you go to Settings, you should be able to see the Mevo connected to Ethernet on the top panel, along with the battery indicators, the storage information, and the Disconnect button. Ethernet streaming is turned on by default.

If you go into Network, you should see that Ethernet + Mevo Hotspot has appeared as an option. You can tap the "i" information bubble to turn Ethernet off or modify its settings.