The Mevo Multicam app now offers a fast and easy way to setup a hotspot chain so that you can take your Multicam productions on-the-go and stream over your cellular service. This enables one of your Mevos to act as a WiFi hub (Access Point) that the other Mevos and your phone/tablet can connect to. This will only give you a limited range for where you can setup your Mevo cameras, but has the benefit of being cheaper and easier than having to use a battery powered 3rd-party WiFi router/hub.
Once you've turned your Mevo cameras on and opened the Multicam app you will see a Setup button next to each camera.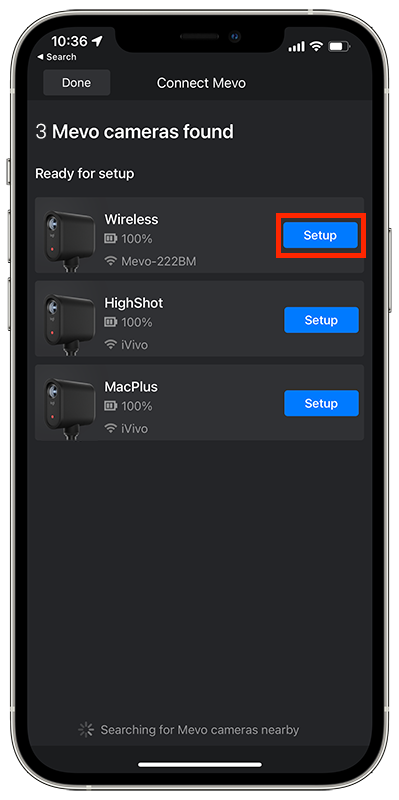 Tap Setup on the camera you plan to use as the access point. We recommend using the Mevo camera that is in the center between the other two cameras.
Select No, I do not have a WiFi.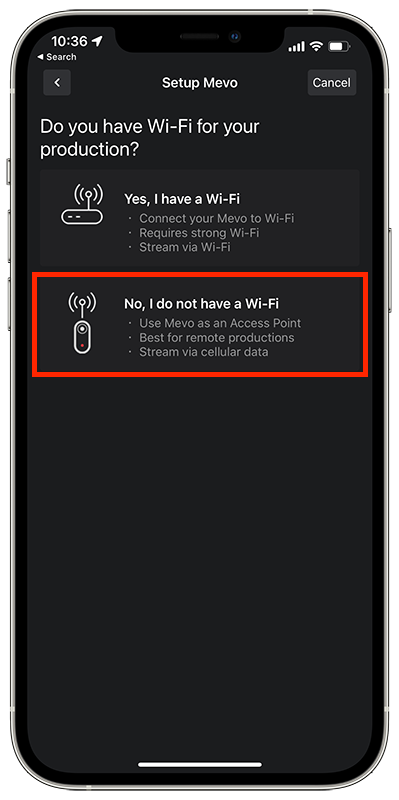 If you'd like to switch to another Mevo to use as the Access Point you can do so here, otherwise tap Next.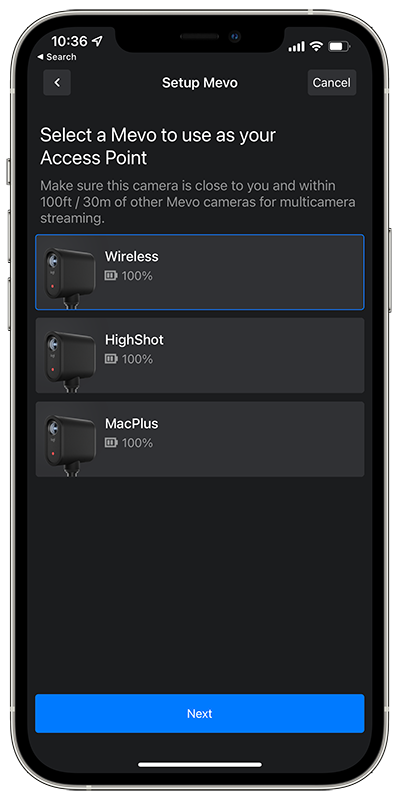 Here you can lock the Mevo's WiFi with a password to prevent others from connecting to it. (Recommended)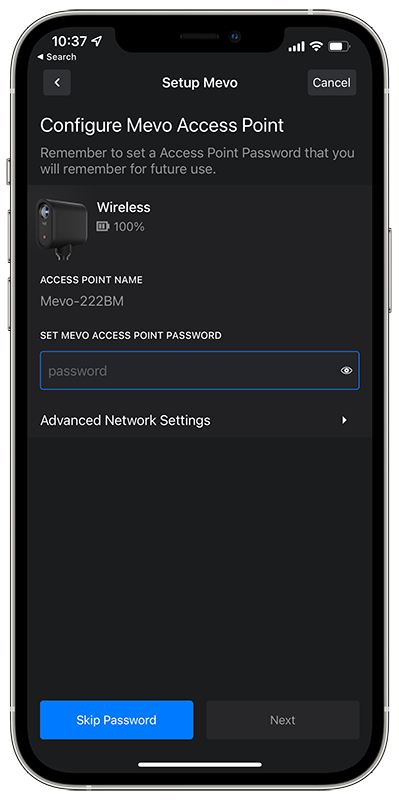 The Multicam app will begin the process of enabling AP mode on the Mevo you selected as well as connecting the other nearby Mevos to that Mevo. You are now able to stream using your cellular connection!