You may see a Firmware Update notification button below your Mevo indicating that an update is available. Tap Firmware Update to have the Multicam app apply the latest update to your Mevo.
Stay Updated
Keeping your Mevo firmware up-to-date is very important for the stability of your streams and records.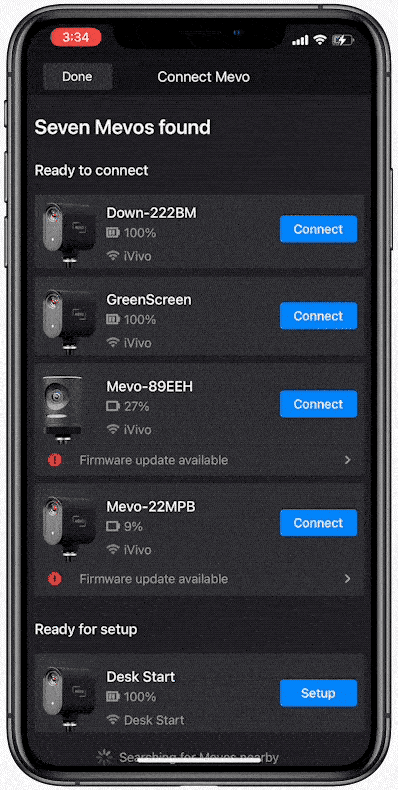 Troubleshooting Steps
Still having an issue?
Please open a support ticket here so a Mevo Customer Experience Agent can address this for you.
Open Ticket