The Mevo Start camera has a wide variety of solutions when it comes to external audio. We cover all of these solutions below, or if you want you can use the internal 3 MEMS Microphone Array. You can even utilize most external solutions simultaneously with the internal microphone.
The Mevo Start camera only accepts TRS!

When you connect your 3.5mm TRS cable ,your audio source will then reflect "AUX" with a Line Level and Mic Level toggle.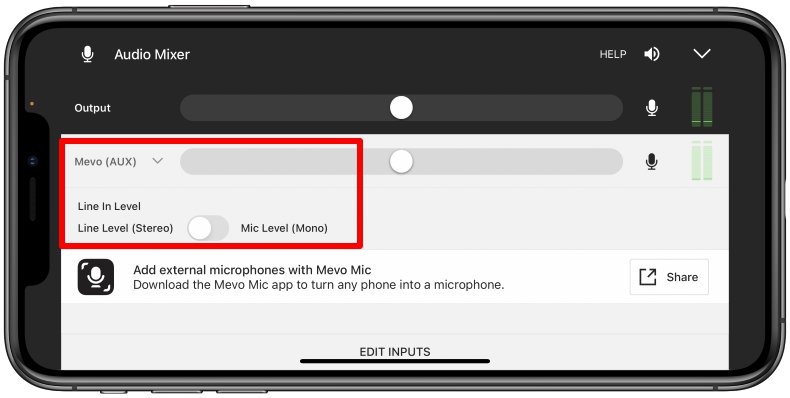 Line Level
Mic Level
3.5mm, TRS
3.5mm, TRS
Stereo
Mono
Nominal level: -12dBv
Pre-Amp gain: 24.5 or 27.8dB
Maximum peak-to-peak voltage: 0.7V
Frequency response: 30Hz to 20kHz
When you use the cameras 3.5mm TRS input you can use other audio sources simultaneously.
The camera does not provide any phantom power so if your device requires power it must be provided by a third party device.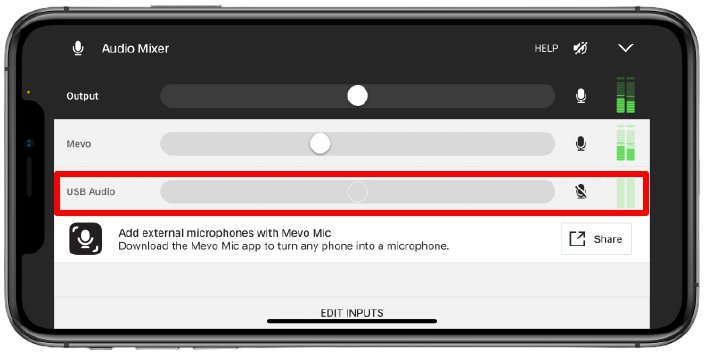 The camera has a USB-C input that can be used for various things you can read about
here.
In this article we are specifically going to cover audio via the USB-C port
.
There are only a couple requirements to use the USB-C port for audio.
USB Audio Requirements
If your device requires a special driver for it to function on a computer, then the camera will not be able to utilize it as an audio source.
The USB-C port does support stereo quality audio.
Power External Devices
If your USB device requires external power you can power external devices by turning on the function inside the Mevo app.
The Mevo Mic app is a free app you can use with your camera. The Mic app can be downloaded from the Google Play Store or the Apple App store and can accept audio from the mobile device that is running the Mic App. This app must run on a separate app than your Mevo App.
Cross Compatibility
The camera can accept many sources of audio simultaneously. The only two sources of audio that can't be used simultaneously is the 3.5mm TRS port and internal microphones. You can only use one or the other. If you have a 3.5mm input your internal microphones will be disabled and when you unplug the 3.5mm input they will automatically be re-enabled.

Troubleshooting Steps
Still having an issue?
Please open a support ticket here so a Customer Experience Agent can address this for you.
Open Ticket