Recorded content from Mevo can be uploaded to any video hosting provider, including Livestream, YouTube, Vimeo, Facebook, Twitter and more.
First open the More Options menu to find your recordings in your library.
Tap the (•••) icon in video you want to share.
You will see a few options. First, you can upload to Vimeo directly from the Mevo app.
If you want to share it somewhere other than Vimeo, you will first need to download the recording onto your mobile device.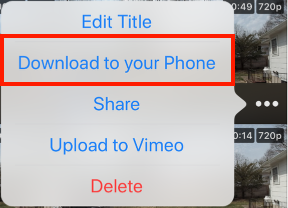 Your mobile device must have twice the available storage as the size of the video you wish to download.
It will take some time for the video to download. Once it's done, it will be available on your mobile device's local storage. After that, open the menu again and select Share to it to your destination of choice.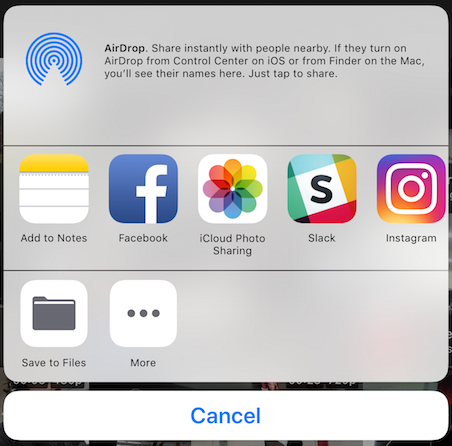 Tip for Uploading a Recording to Facebook
Facebook defaults video upload settings to SD quality. To ensure your video quality is the highest possible, open your Facebook app, and navigate to Settings. Scroll down to the Media and Contacts section and select Videos and Photos. Make sure that Upload HD is toggled on.