Included with the Mevo Plus is a Sandisk 16 GB microSD card (although we do have a list of other recommended cards) to record your events to.
Mevo Start Users!
The Mevo Start does not come with a microSD card.
First, insert the microSD card into the slot on the back of the camera with the metal strips are facing up. Push the card all the way in; you should feel a soft click indicating it's securely inside the slot.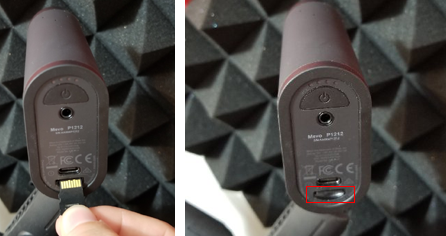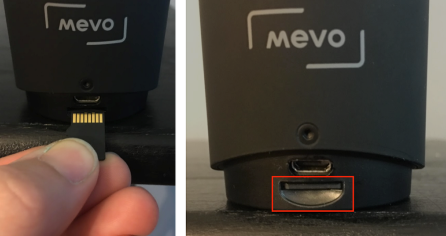 When your camera is on and connected to the Mevo mobile app, you can start recording.
As a best practice, you may want to format your SD card first.
Tap the red button icon in the lower left corner of the interface.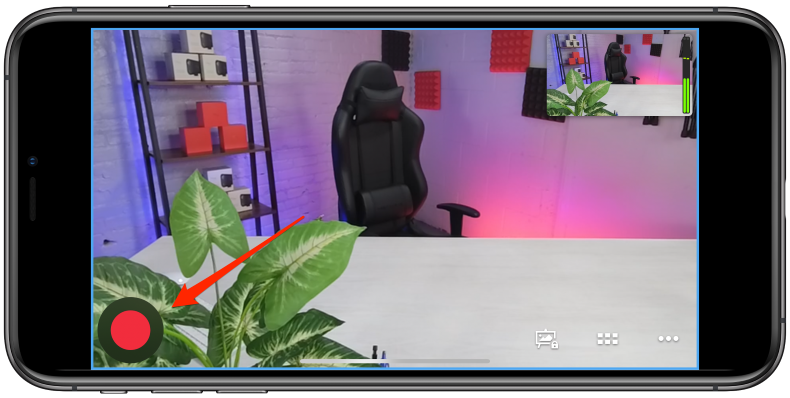 Tap Record on the left side of the screen.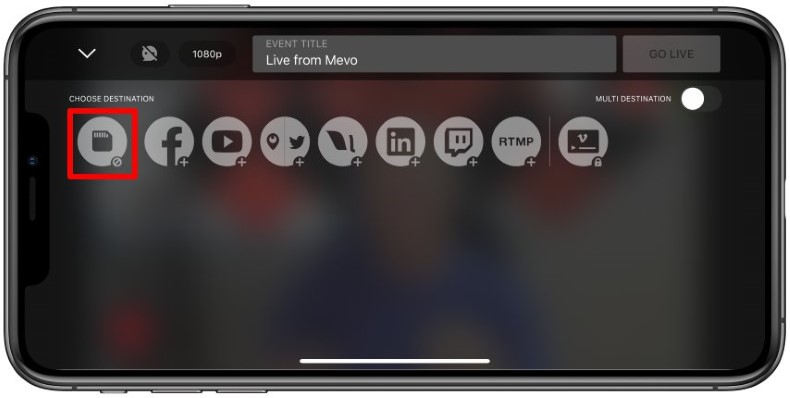 At the top of the screen, give your recording a name and select a quality. The bottom of the screen will indicate how much space and time is left on your microSD card according to the quality you select. The quality options for recording are:
360p (2.5Mbps)
480p (4.5Mbps)
720p (10Mbps)
1080p (20Mbps)
4K (40Mbps) **Mevo Plus/First Gen Only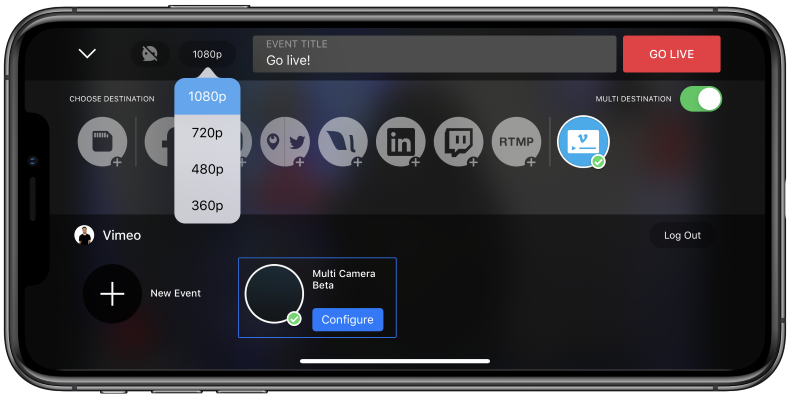 Tap the red Record button to start recording. When you recording begins, you will see a timer and a space indicator in the bottom left corner.

To finish recording, tap the red circle icon in the bottom left corner of the Mevo mobile app. Then drag the circle to the right.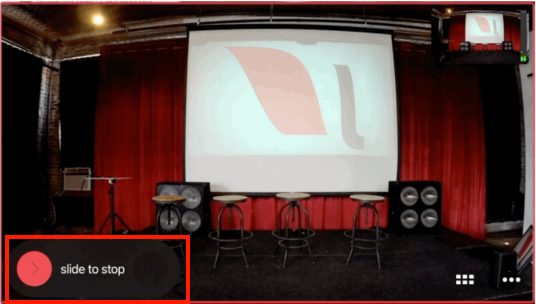 The Mevo 1st Gen/Mevo Plus LED ring will spin red for a brief moment, and then stop. This indicates that your recording has been stopped.
The Mevo mobile app will display a pop-up message in the upper-left corner saying that your recording is in the library; tap the message to open the library.

Troubleshooting Steps
The microSD card wont stay in?
You may need to use your fingernail to push the
microSD card
in until you feel it click. Using the tip of your finger may not be enough to get it to click in.
Still having an issue?
Please open a support ticket here so a Customer Experience Agent can address this for you.
Open Ticket