All Mevo cameras can stream to Twitter utilizing the built-in functionality in the Mevo app.
Limitations
Twitter limits live streams to 720p.
Once you power on the camera, launch the Mevo app, and connect to your mobile device, you will be brought to your live editor view.
Tap the red button in the lower right corner.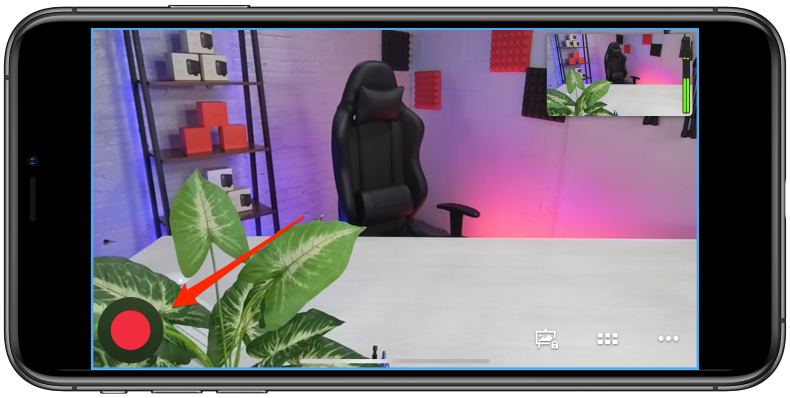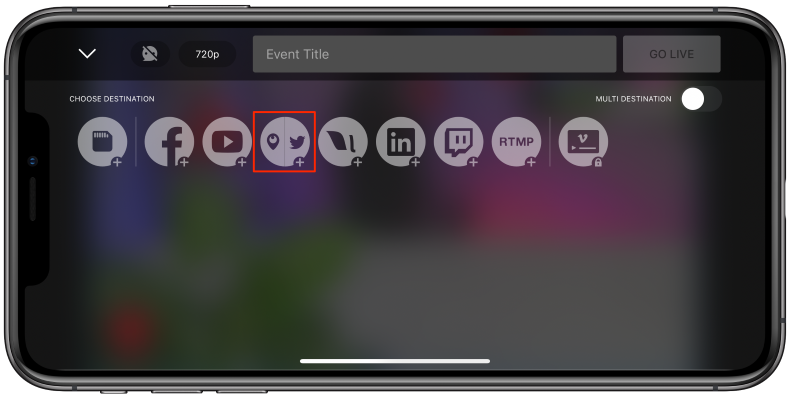 A browser will open prompting you to log in to your Twitter account. Once you are logged in, it will prompt you to authorize the app to access your Twitter account. Scroll down and tap
Authorize
.
After authorizing, you will see a pop-up alert informing you that Twitter's streaming quality will be locked at 720p. Tap Confirm to continue.
Tap your profile name in the lower-left corner to select it as your streaming destination (it may already be selected by default). At this time, you cannot stream to Twitter Groups.
Tap the Twitter icon in the lower right corner to also push your stream to Twitter (it will turn blue when enabled; white when disabled).
Give your stream a title.
When you are ready to start streaming, tap Go Live.
The gearwheel icon opens another screen that gives you the option to log out of your account.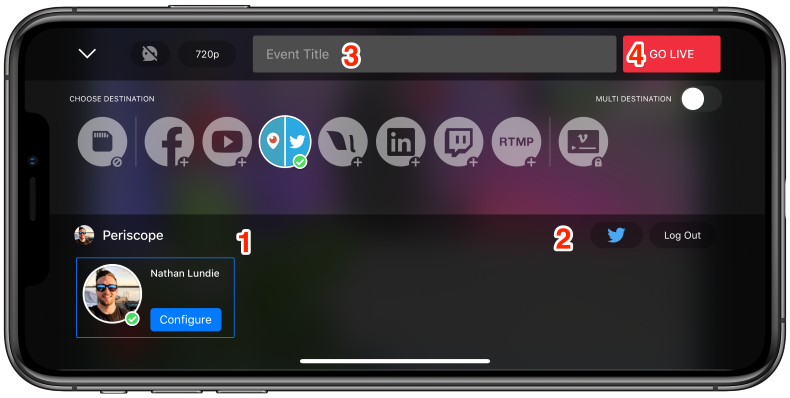 It will take a moment for the connection to establish. Once it does, you will see a timer in the bottom right corner for the duration of your stream.
Tap the timer to see other information about your streams, such as battery life, bitrate, and audio source.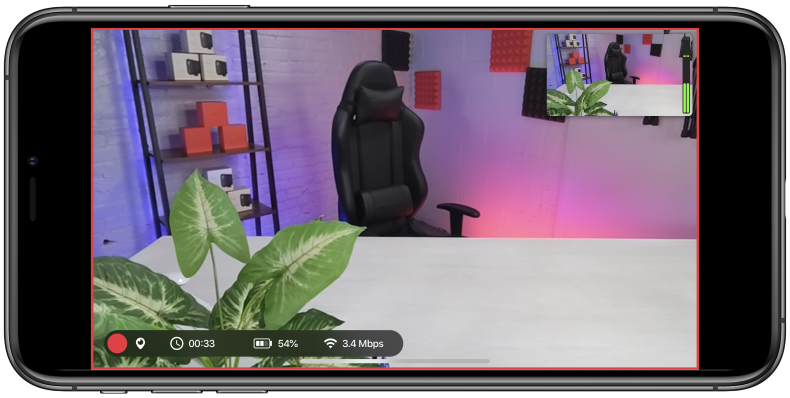 When you are ready to end your stream, tap the small red dot in the bottom left corner, and then slide it to the right.

The stream will end immediately and give you the option of saving your video in your feed and your microSD card.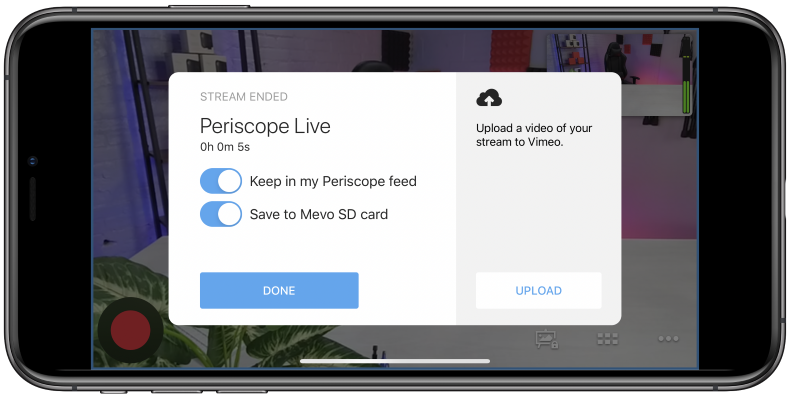 Troubleshooting Steps
Still having an issue?
Please open a support ticket here so a Customer Experience Agent can address this for you.
Open Ticket