You can prepare multiple graphics overlays for your event and switch between them while streaming live.
Requirements!
To access this feature, you must have the Mevo mobile app version 2.5 or later. You will also need a supported microSD card inserted into your Mevo camera.
First, build a few graphics overlays; this example will use lower thirds, but all overlay options can be switched the same way.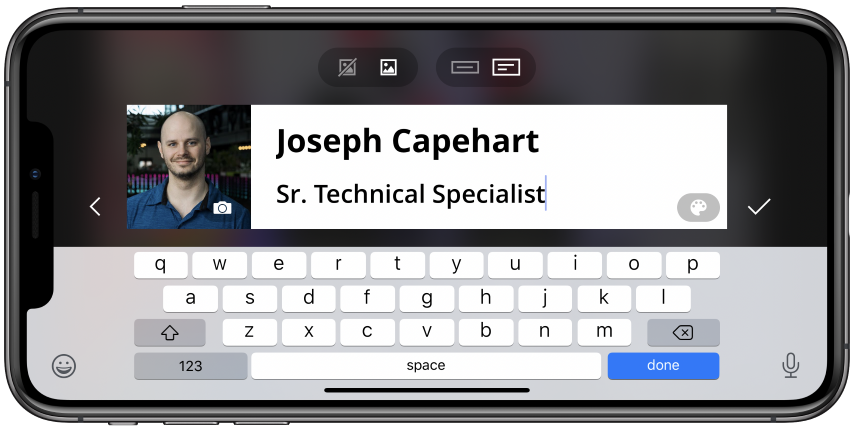 To build multiple using the same color scheme or design, go into your graphics list, tap the more options (•••) icon next to your first graphic, then select the copy icon on the left side to create a copy of it; you can then simply change the text and save it.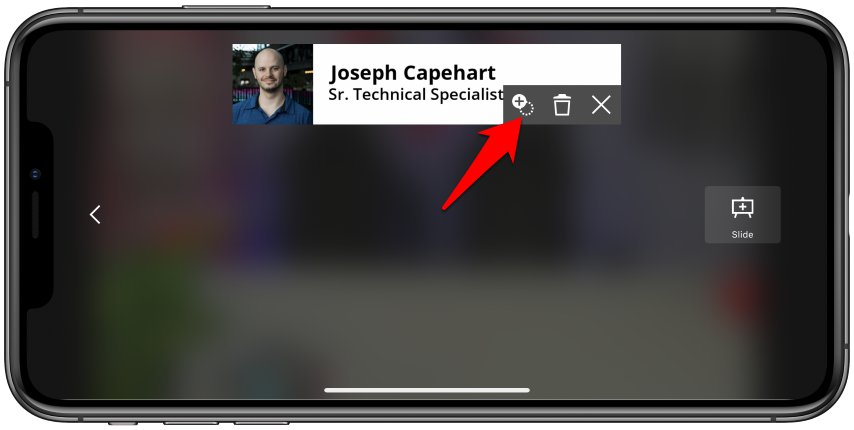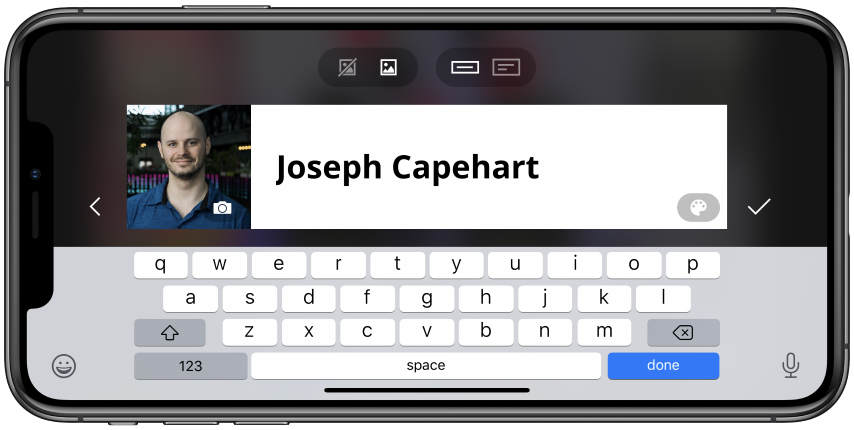 To bring in your graphic during your event, tap the canvas icon and select your graphic type (in this case, lower third).
Tip
If you wish to use a corner bug overlay and an OTS overlay simultaneously, they must be on opposite sides of the field of view (e.g. OTS on the left, bug on the right). If you want to switch an overlay to the other side, open the overlay preview screen and tap the corresponding box on the opposite side to move it.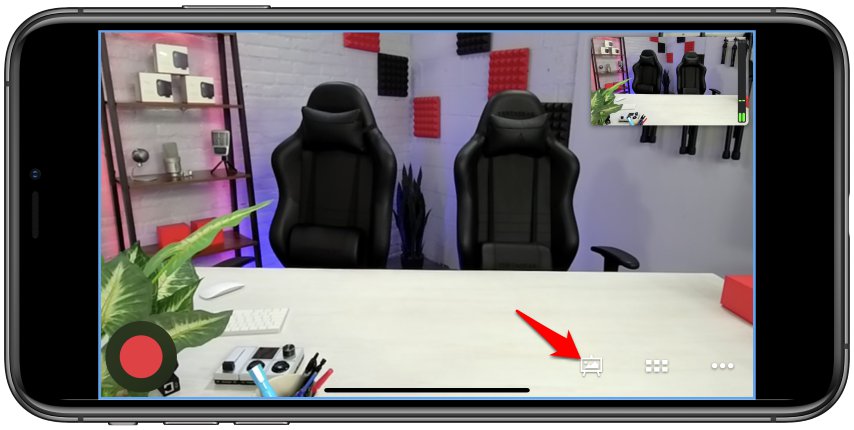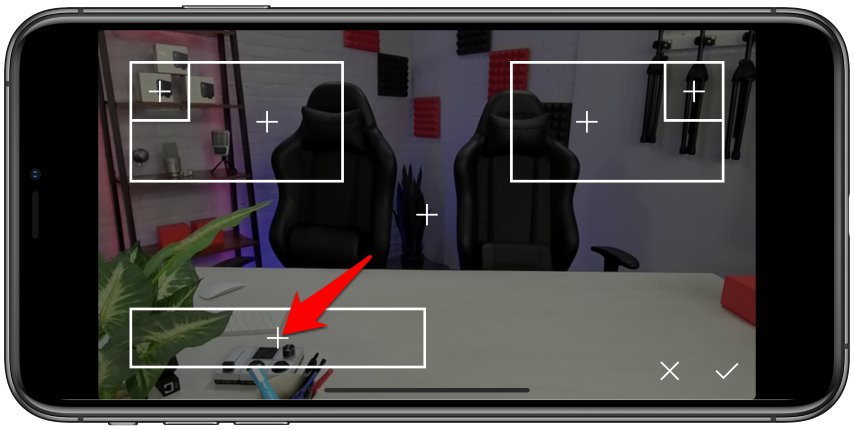 Your graphics list will appear. Select the first overlay you wish to show by tapping it.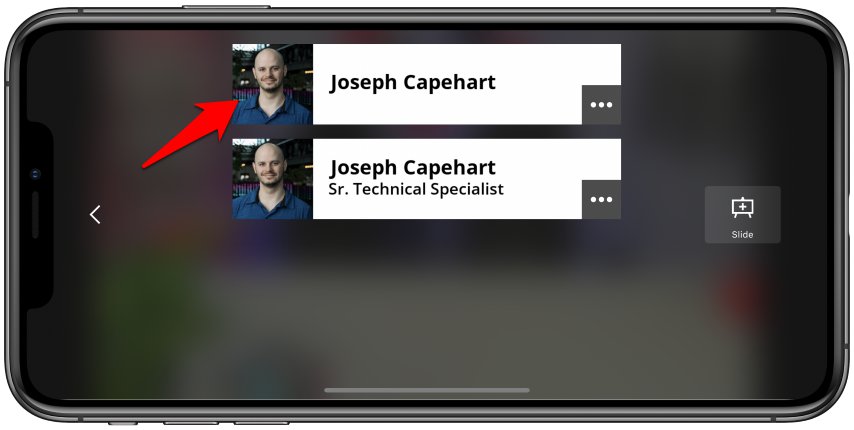 It will appear in the overlay preview screen. Tap the checkmark in the bottom right corner to confirm pushing it to the output.
Tip
Nothing will change in your output until you tap the checkmark on the overlay preview screen.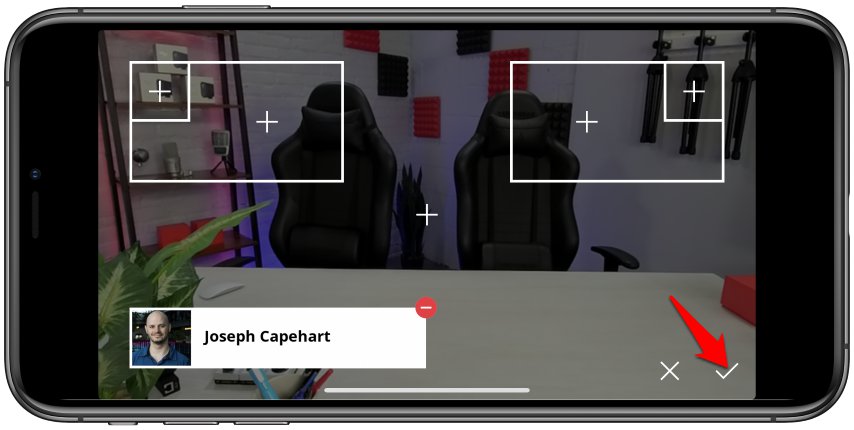 When you are ready to move on to your next overlay, tap the canvas icon in the live edit view, then tap on the red delete icon with your current graphic.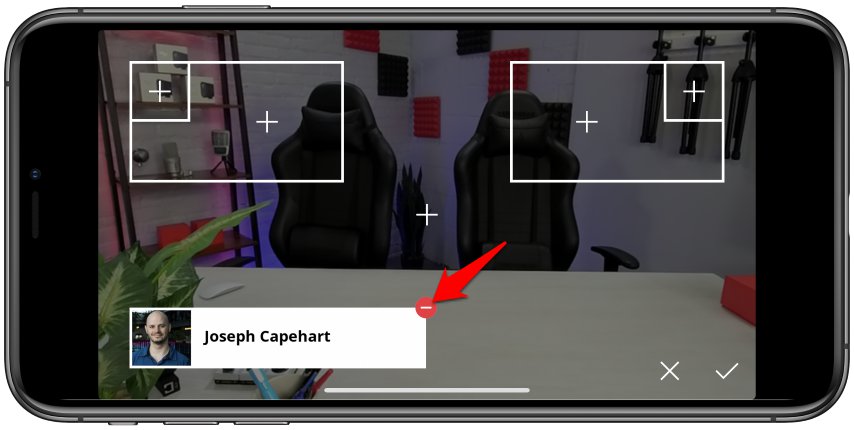 If you want to switch to having no graphic in your output before bringing in your next one, tap the checkmark to confirm the overlay removal first (1) before navigating back to this screen.
Otherwise, to switch to your next overlay, tap the lower third placeholder to navigate to your graphics list (2).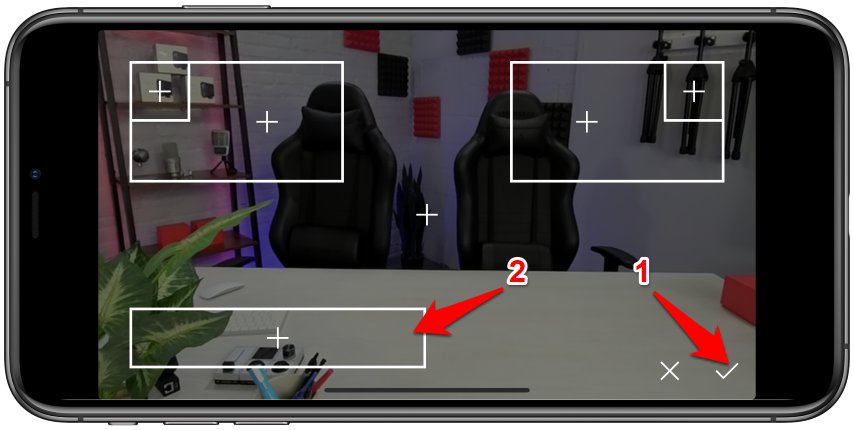 Tap another graphic from the list screen. Then confirm you want to push it to the output by tapping the checkmark.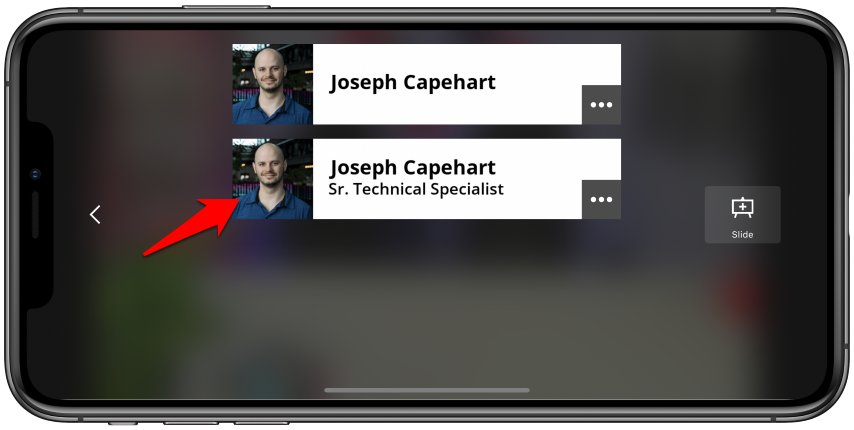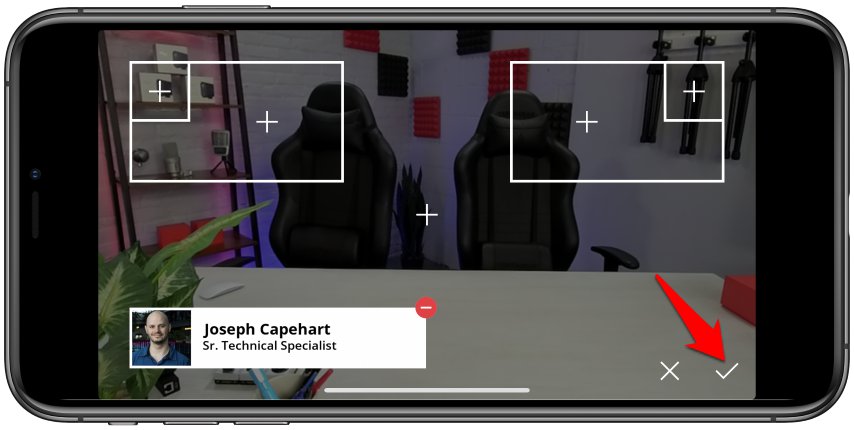 Keep in mind your graphics overlays will not appear in the live edit view, but you can see them in your output preview monitor.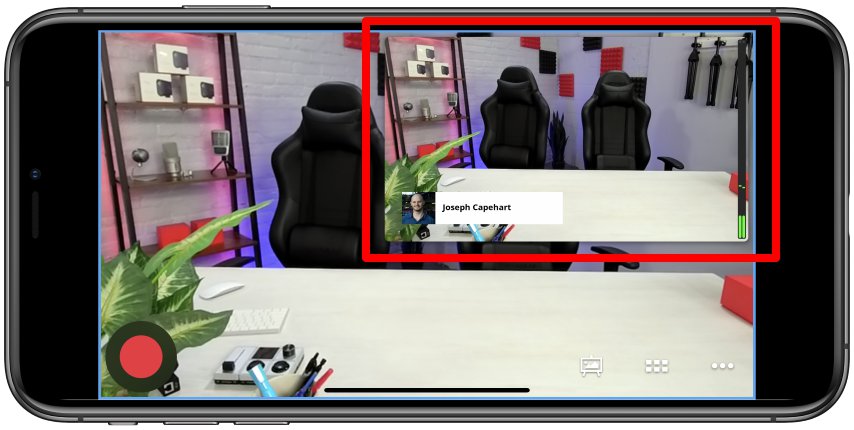 Tip
You can have one of each type of graphic (lower third, over-the-shoulder, corner bug) outputting at a time and switch them in and out as often as needed. However, you cannot have two OTS graphics or two corner bugs live at the same time.
Troubleshooting Steps
Still having an issue?
Please open a support ticket here so a Customer Experience Agent can address this for you.
Open Ticket