If you're not sure which version of the Mevo app and firmware you are using, you can find this information in Mevo's settings.
Tap the More Options (•••) icon in the bottom right corner, then tap the Gearwheel icon.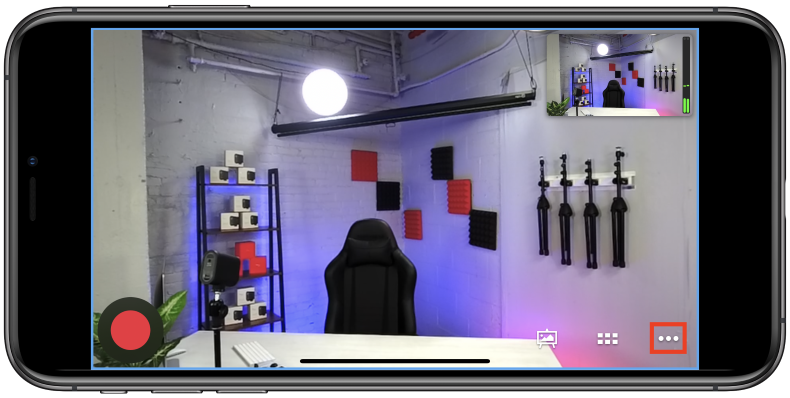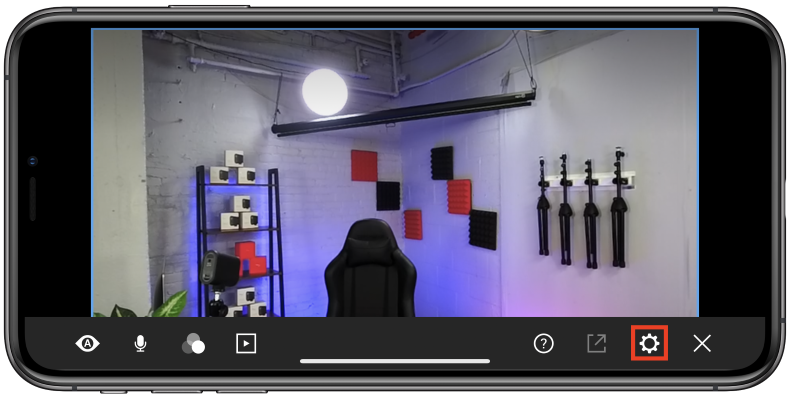 Scroll down to the bottom of the menu and tap About.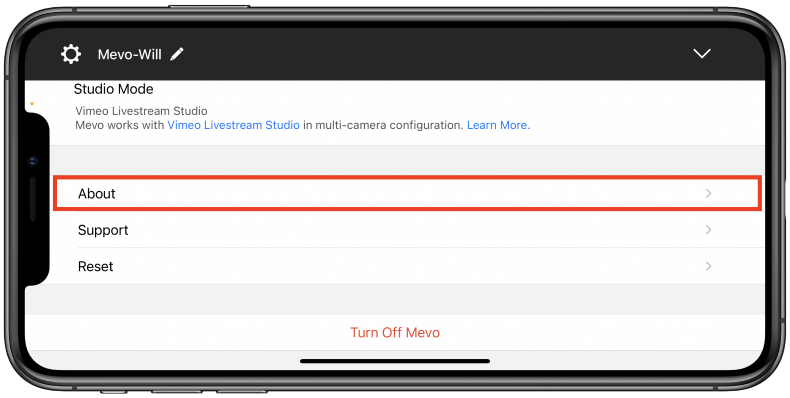 This menu will show you all the information about your camera and app.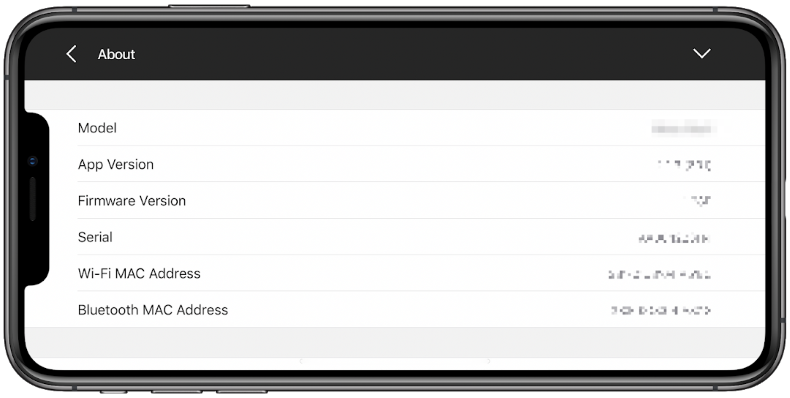 If you can't connect to your camera for any reason you can find your App Version on the Homescreen of the Mevo app.