If the communication between the Mevo mobile app and the Mevo camera is interrupted (e.g. mobile device battery completely drains), by default your recording and stream will continue at a wide shot until you can reconnect your device to the camera.
If you prefer that the recording or stream stay on the shot you have set rather that go to a wide shot, navigate to Settings and tap Mevo Settings.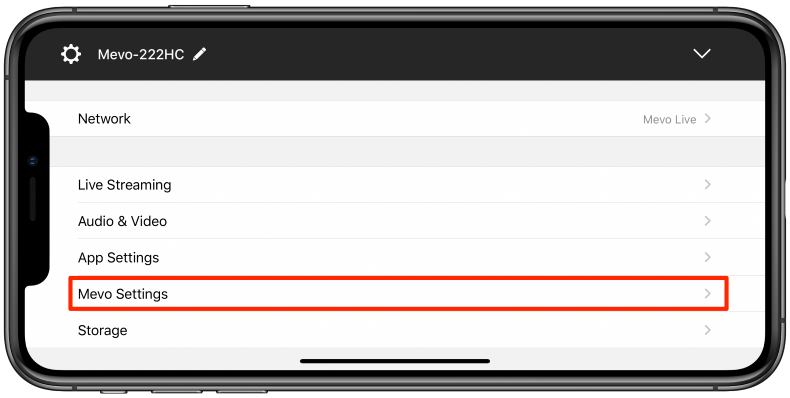 Scroll to the bottom to find an Auto-wide on App disconnect option. Toggle the switch to off.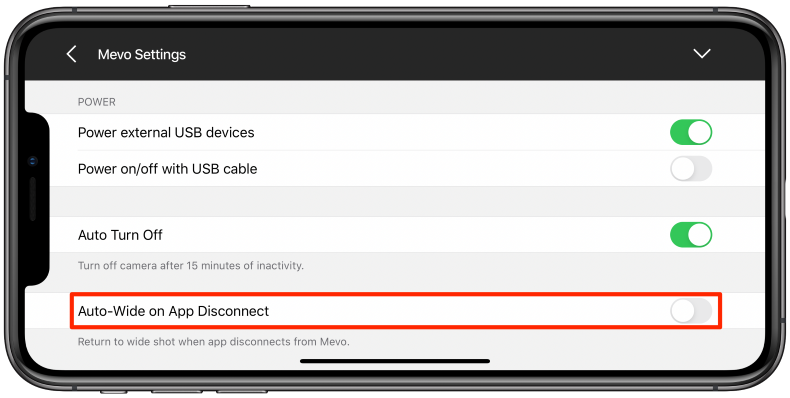 Now the camera will stay focused on the shot you set until you reconnect the app to the camera.