If a firmware update becomes available, the Mevo mobile app will give you a notification alerting you that a firmware update is available.
Some firmware updates will be required to proceed with using the cameras while others will be optional. In either case it is recommended to use the most recent firmware version to avoid bugs from earlier versions. (We do not recommend updating directly prior to an event).
For best results, we strongly recommend connecting to Mevo's Hotspot rather than connecting over a Wi-Fi network when downloading and installing a new firmware update.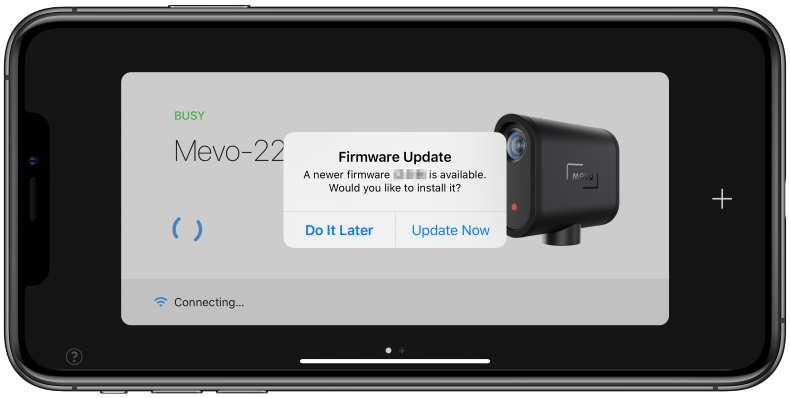 The LED on the front of the Start will begin flashing and the app will indicate the updates progress: downloading the firmware to the device, uploading the firmware from the device to the camera, and then the camera running the update. After the update is complete, the camera will restart and the app will indicate if the update was a success.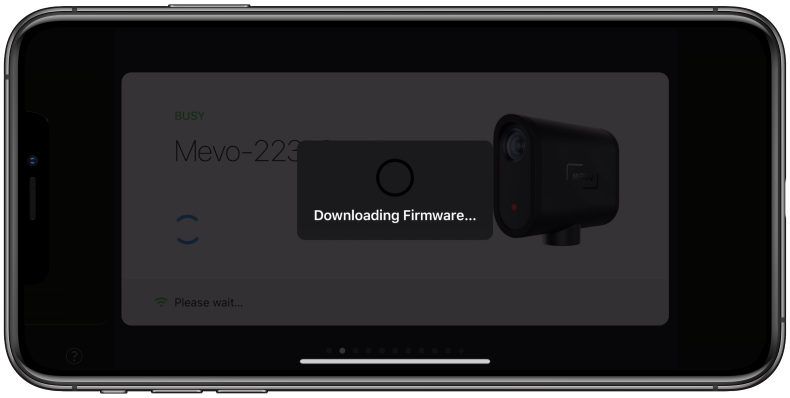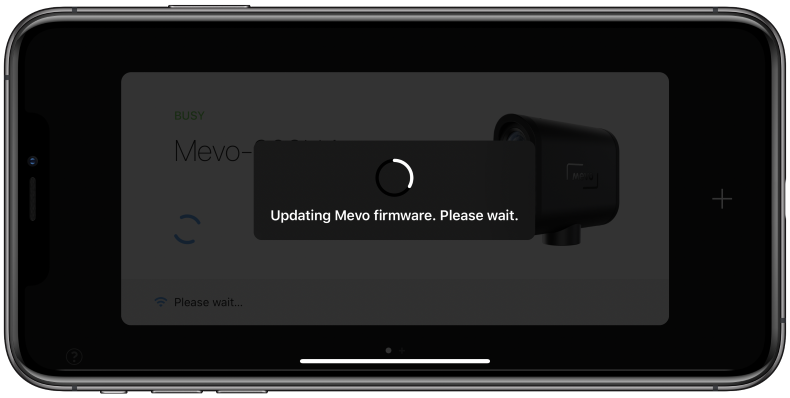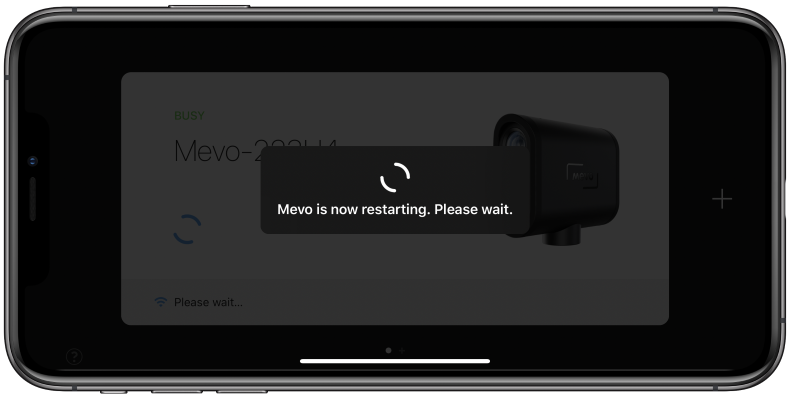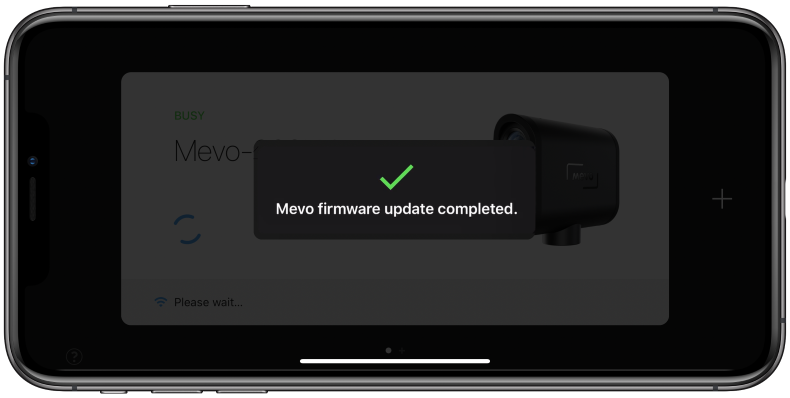 You may see an alert indicating that your device disconnected from the Mevo HotSpot. Selecting OK will redirect you to your device's Wi-Fi settings menu, where you can select Mevo's HotSpot again and connect to the camera.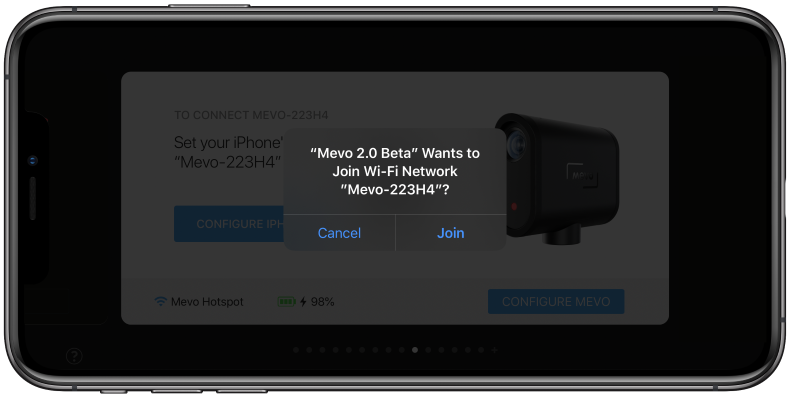 If your Mevo firmware update fails, here are some suggestions for troubleshooting:
- Keep both devices close to each other and make sure you are in Mevo's Hotspot and not using Wi-Fi. Our testing has shown that hotspot mode is a more reliable connection for updating the camera's firmware.
- Avoid performing the update in areas with many wireless devices (multiple routers, access points, connected devices, etc.), as these could cause interference.
- Perform a hard reboot on the camera by holding down the power button for 30 seconds, releasing it, then powering the camera back on.
- Turn on your mobile device's Airplane mode, then turn it off; this resets the device's Wi-Fi and Bluetooth connections.
- If you continue to have issues, or notice that the update fails immediately after pressing Update Firmware, please contact us.