Before using your Mevo, it's best to fully charge the battery first.
To do so, remove the AC adapter and USB cable from their respective boxes.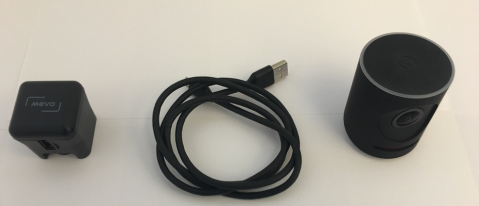 Plug the standard USB end (i.e. the larger plug) into the AC adapter.

Plug the micro-USB end of the USB cable into the back of the Mevo.

Switch the prongs in the AC adapter so that they stick out.

Plug the AC adapter into any standard wall outlet.

It will begin charging automatically. The LED ring will blink green above the battery icon to indicate that it is charging.