You can create simple lower third graphics overlays in the Mevo app to display information such as speakers' names, locations, or tips.
To access this feature, you must have the Mevo app version 2.5 or later (a subscription is no longer required). You will also need a supported microSD card inserted into your Mevo camera.
In the live edit view, tap the canvas icon in the lower right corner.
A variety of overlay options will appear. The lower third option can be found in the bottom left side of the screen.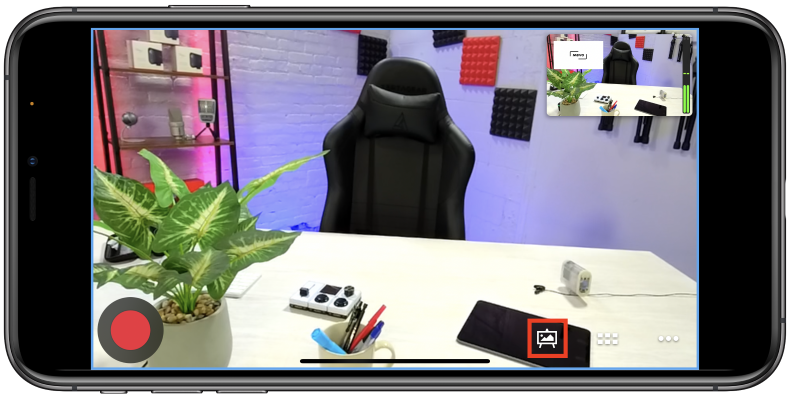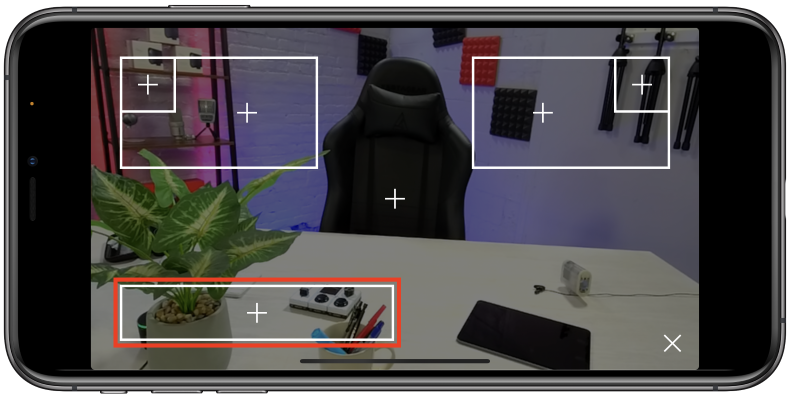 By default, you will see a single-line white lower third.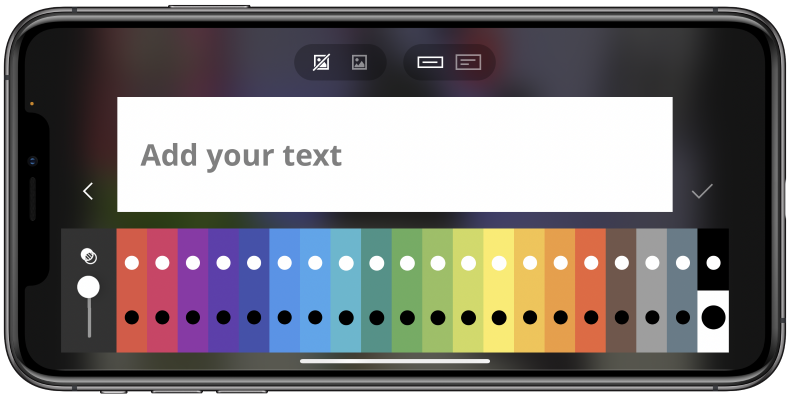 To use an image in the lower third, tap the image icon above the overlay. Allow Mevo to access your phone's camera and photos. You can then take a photo or select an image from your device's library to be in your lower third.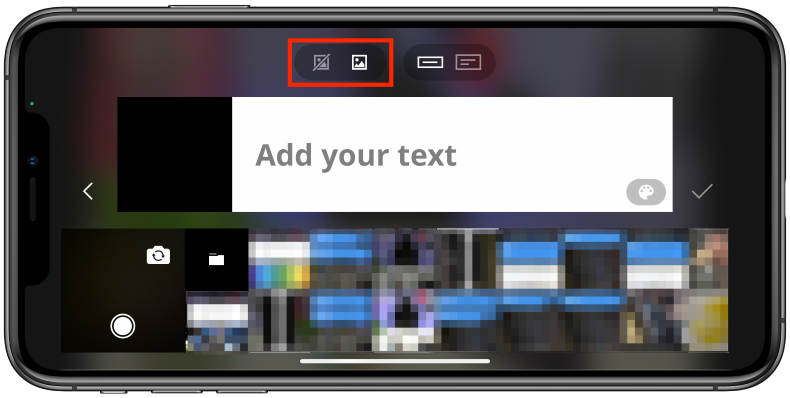 You may tap the painter's palette on the right side to return to the color palette while keeping the text.
If your graphic requires two lines of text, such as a person's name and job title, tap the two-line icon at the top of the screen.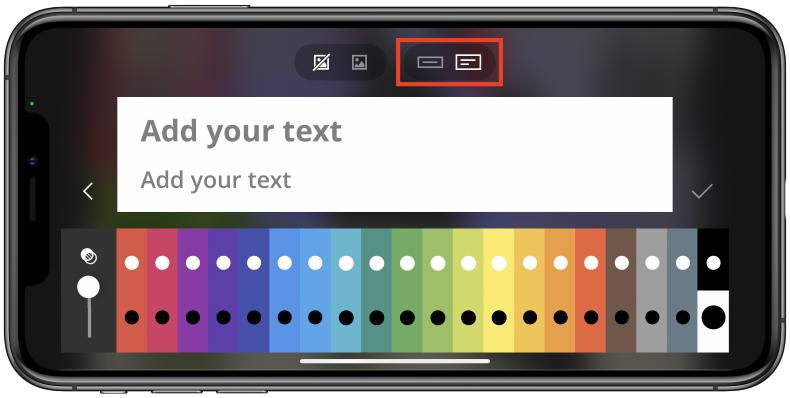 At the bottom of the screen, you can choose between various colors for your background, and choose either black or white text for each background. Tap the dot of the color scheme you want to use (the default setting has black text on a white background selected).
In addition, you can adjust the opacity of your background color by using the slider on the far left side.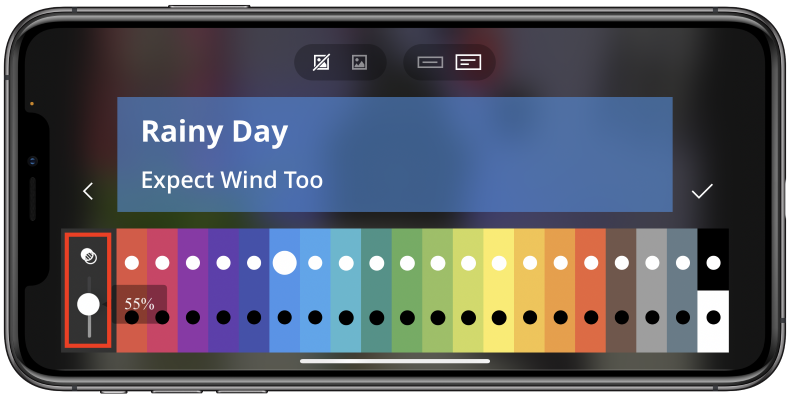 With your desired appearance set, tap the lines and type in your desired text. When you are done, tap the checkmark on the right side.
You cannot change your overlay once you tap the checkmark. Be sure you are satisfied with your overlay before saving it.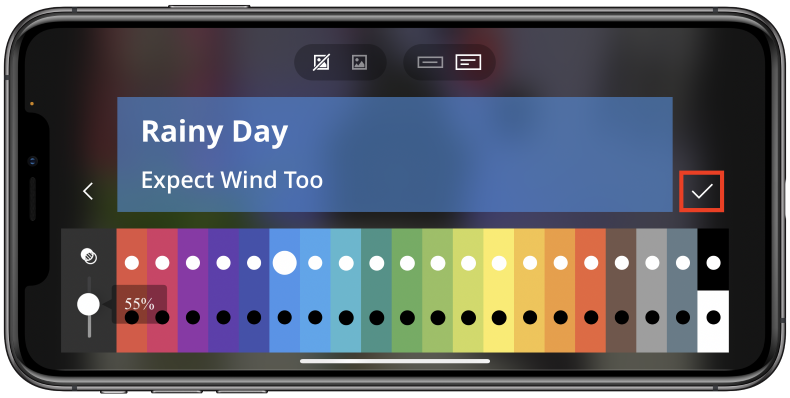 This will upload the overlay to your microSD card for storage. Once it's uploaded, it will be available in the list page; tap the overlay to proceed.
The overlays screen will show your lower third in place. Tap the checkmark in the bottom right corner to confirm you want to push it to your output.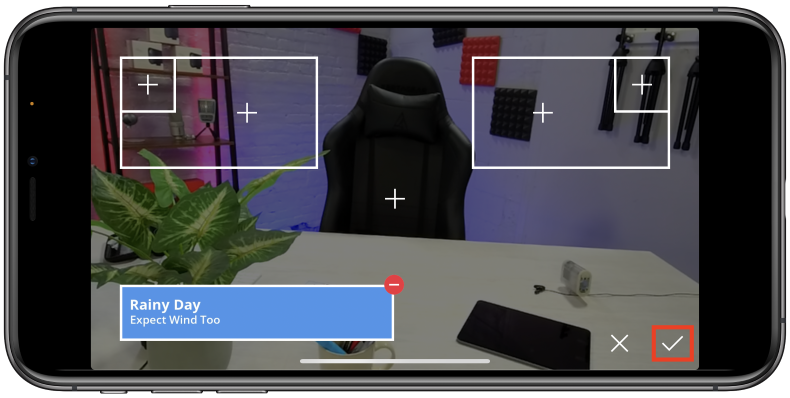 You will notice the lower third does not appear in the live edit view, but you can see it if you check the output display. This confirms that your viewers will see it.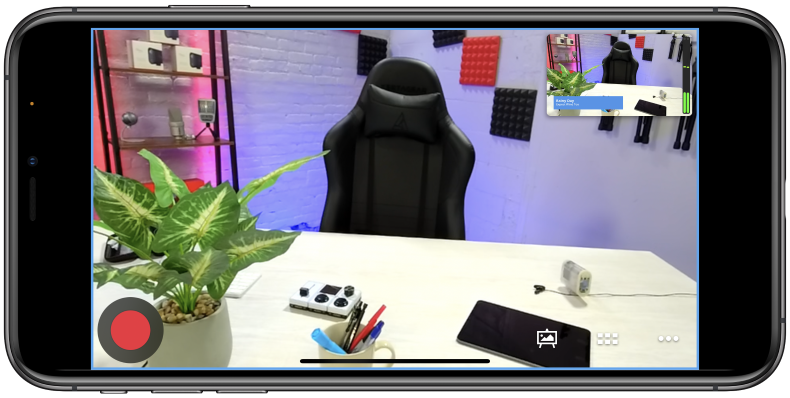 To remove it, tap the canvas icon again, then tap the red delete icon in the lower third. That will remove the overlay from your view.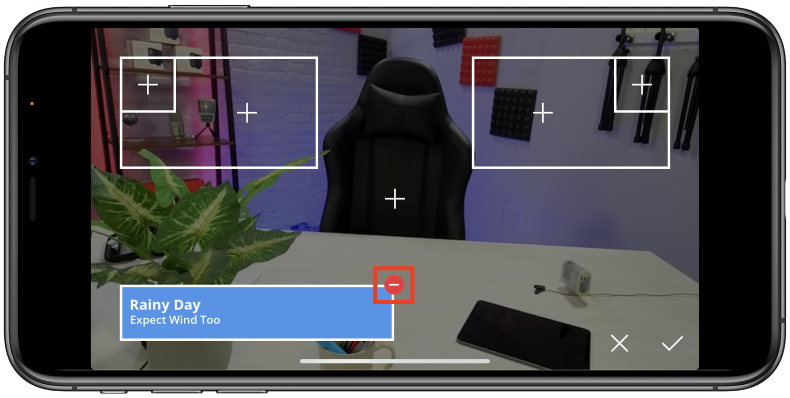 When the lower third is removed, tap the checkmark in the lower right to confirm removing it from the output and close the overlays screen.
You will no longer see the lower third in your output.