To join a WPA/WPA2 Enterprise Wi-Fi Network, first make sure that Bluetooth and Wi-Fi are enabled on your iOS device.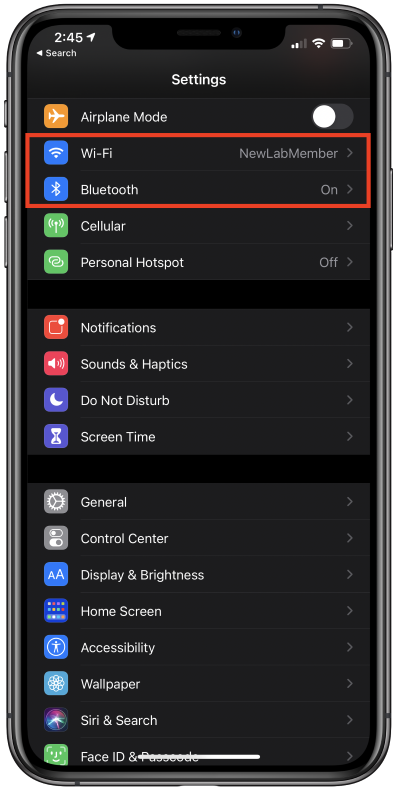 Launch the Mevo app. On the bottom of the card, tap the blue Stream via Wi-Fi button.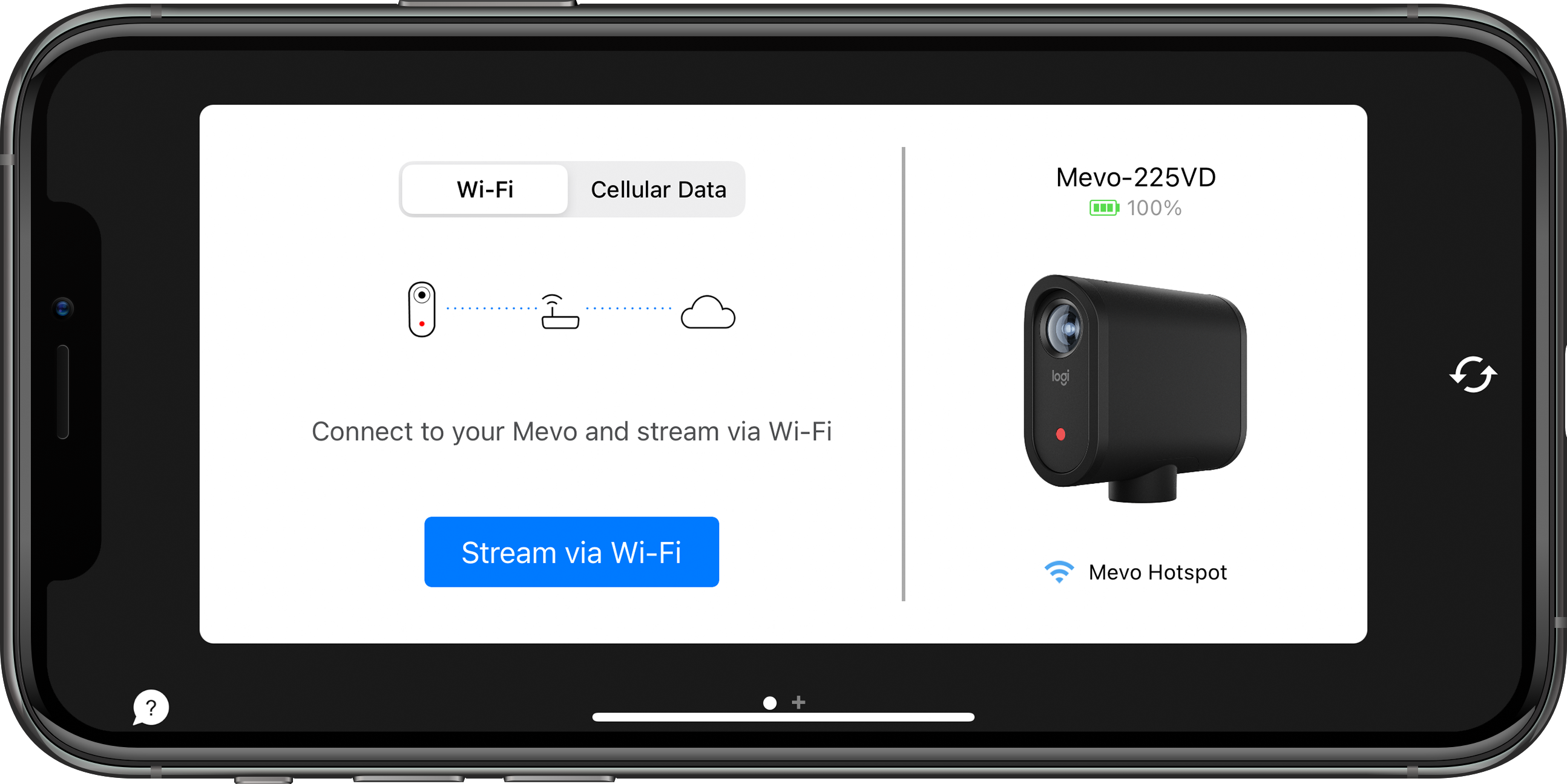 Select the network to join on your network list.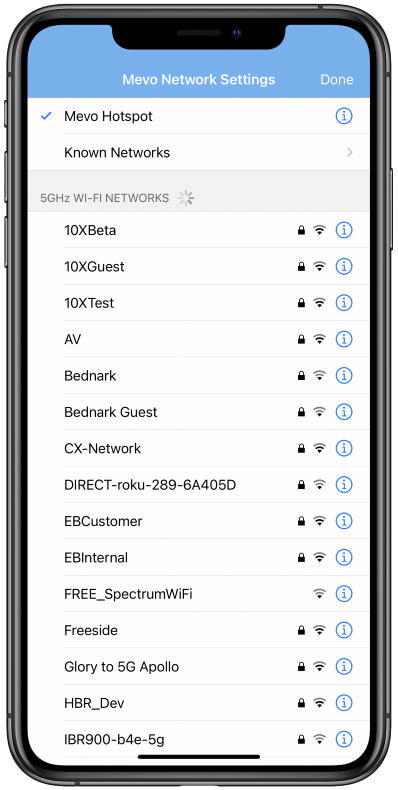 If the network you selected was an Enterprise network, the below screen will appear asking for your Enterprise network details.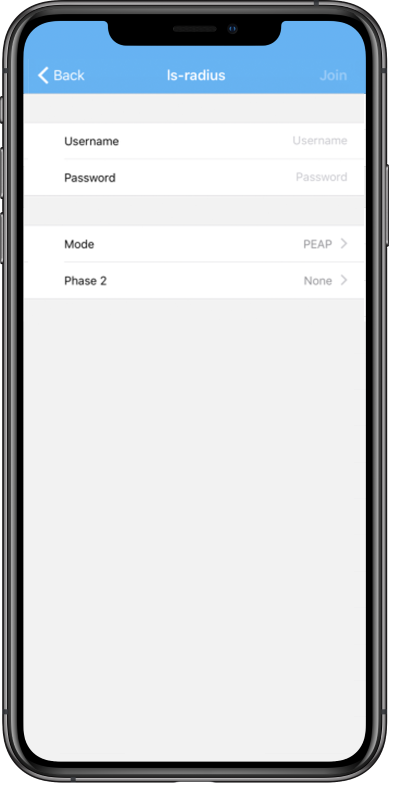 Enter the username and password of the network provided to you by your network/IT administrator.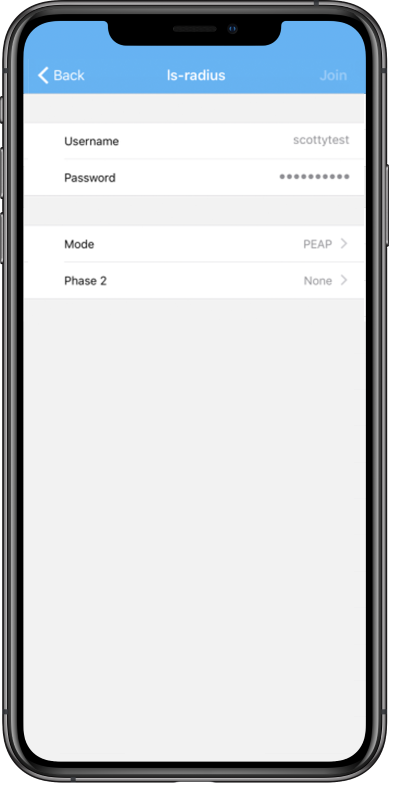 Next, change the Mode and Phase 2 to match the settings of the Enterprise network you are connecting to (this should also be provided to you by your network/IT administrator).
After a moment, your camera will be connected to your network. This will also be indicated by the LED ring showing a solid green light above the bars icon on the back of the camera.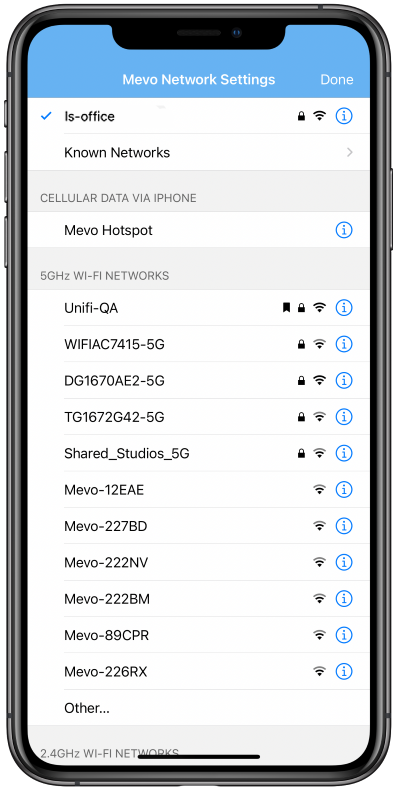 Tap Done; the app will update its status again for a moment.
It soon will then give you the option to connect to your camera. Tap Connect Mevo.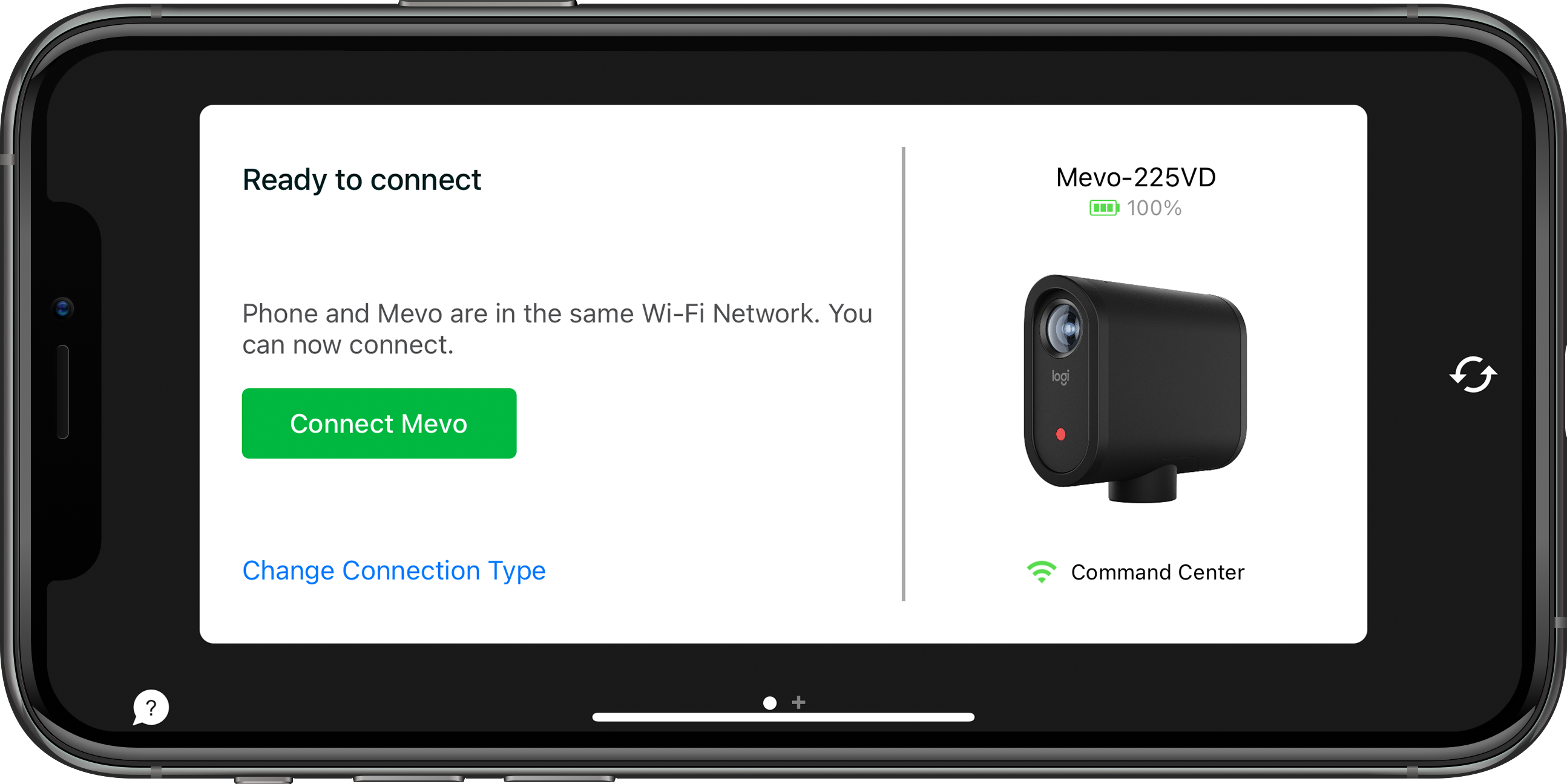 Take note that the camera cannot connect to networks with captive portals. Generally speaking, these are networks that require authorization through a mobile browser, which the Mevo app does not have built in. They are common in venues such as hotels and convention centers.