Mevo communicates to your mobile device by being on the same wifi or hardline network. Mevo also creates its own hotspot to make it possible to connect 1:1 with your camera and mobile device. To bridge this connection, Mevo uses Bluetooth or Bonjour to hand off specific information to make the connection possible through wifi or ethernet.
In order for the Mevo App to detect a nearby Mevo Camera, you must have Bluetooth enabled on your mobile device.
If you launch the Mevo app but do not have Bluetooth enabled, the app will prompt you to turn it on. Tap
Settings
.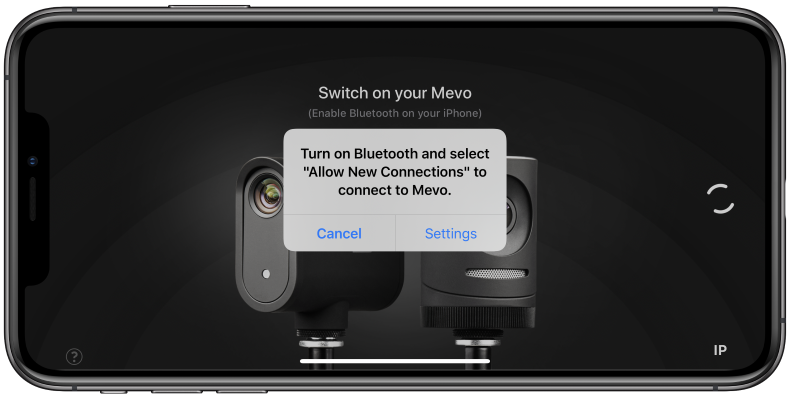 You will be redirected to the Bluetooth settings menu. Toggle the switch to On. It will take a brief moment to turn on.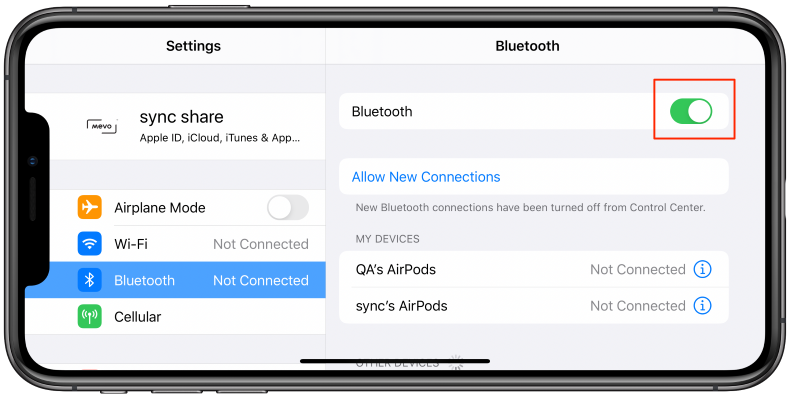 You will see the Mevo listed under your Bluetooth. Selecting it will not allow you to connect, you must connect via local WIFI or the Mevo Hotspot listed under WIFI.