Using the Mevo mobile app you can stream to Twitch using our built-in function or using the built-in option or using RTMP.
Requirements
You must use the Mevo 2.0 mobile app or newer to see this option.
Once your Mevo camera is connected to the Mevo mobile app, you should notice a red button in the bottom left corner of the picture.
To log in and stream to Twitch, tap this red button, then tap the Twitch icon.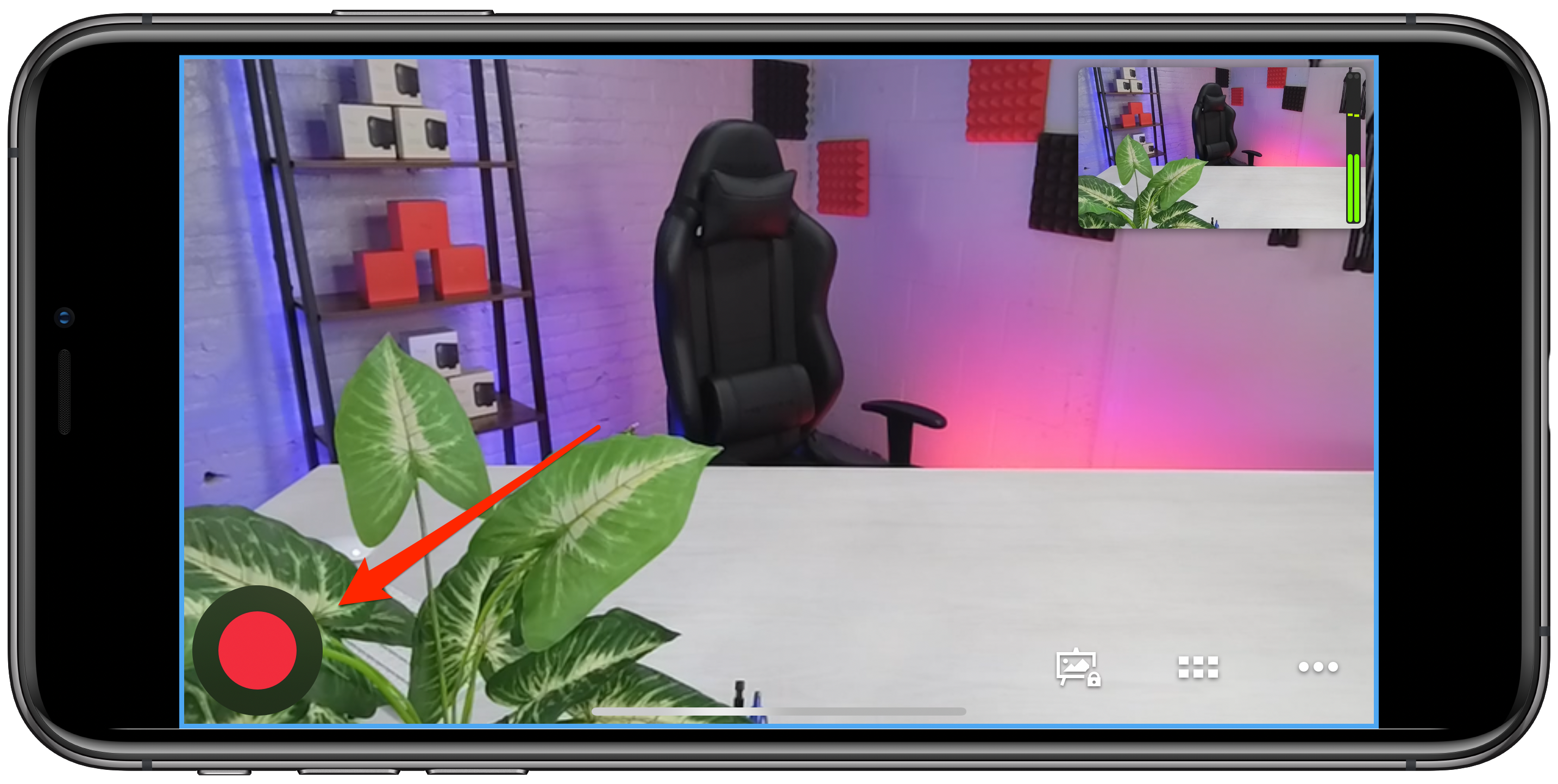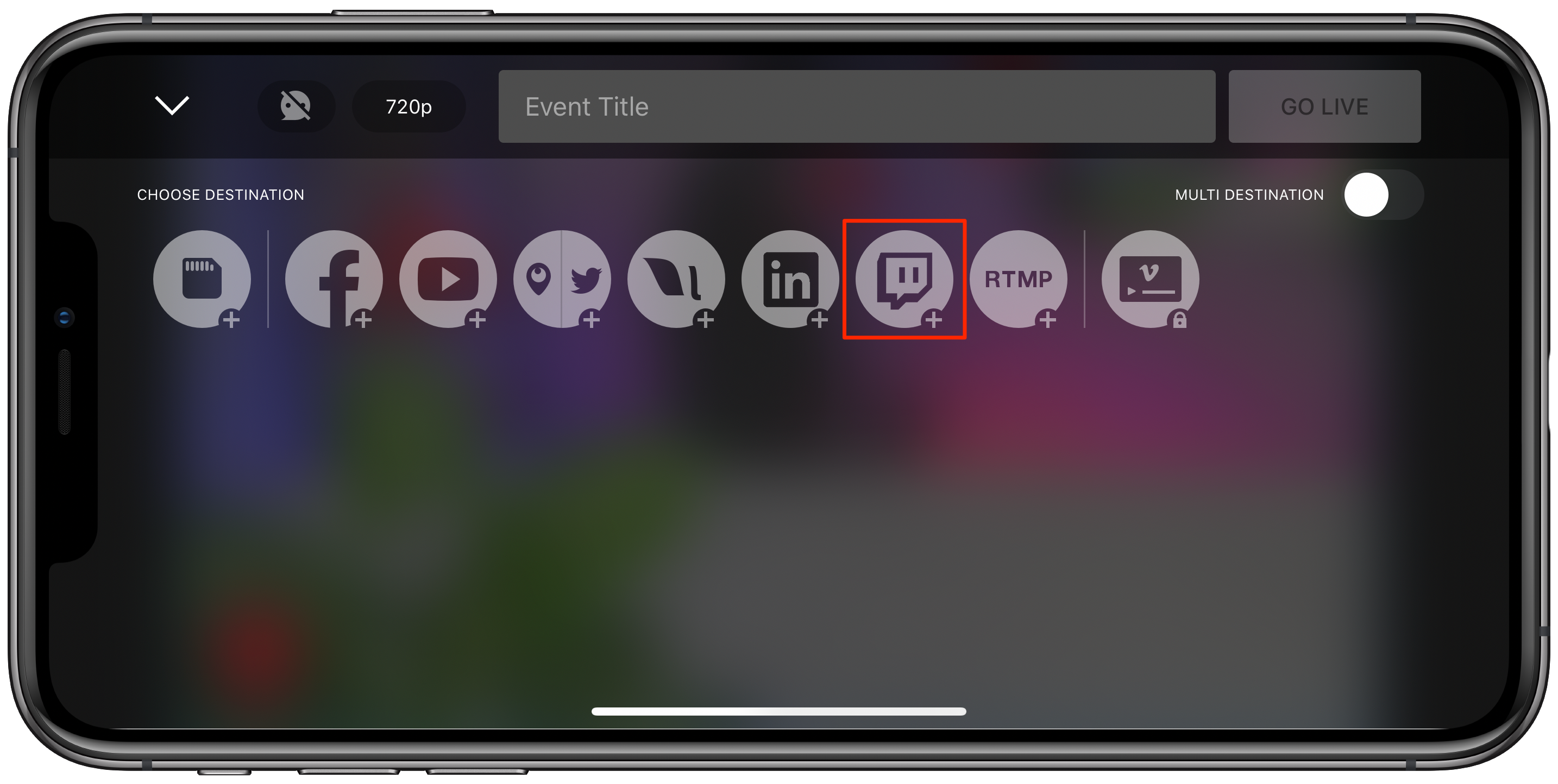 witch will open in a browser window and request that you log in.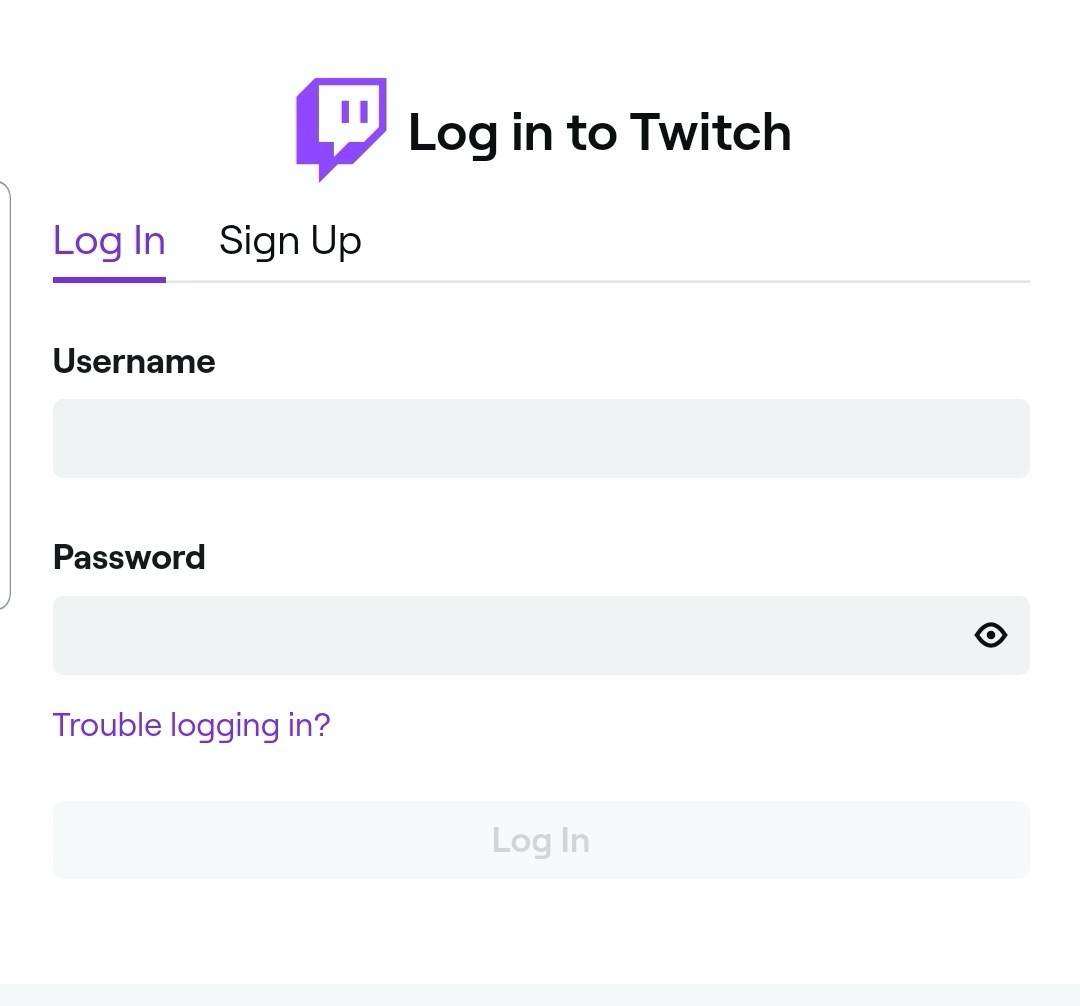 Once you log in, then you will see the profile picture associated with your Twitch account. Then select it as a destination as demonstrated below.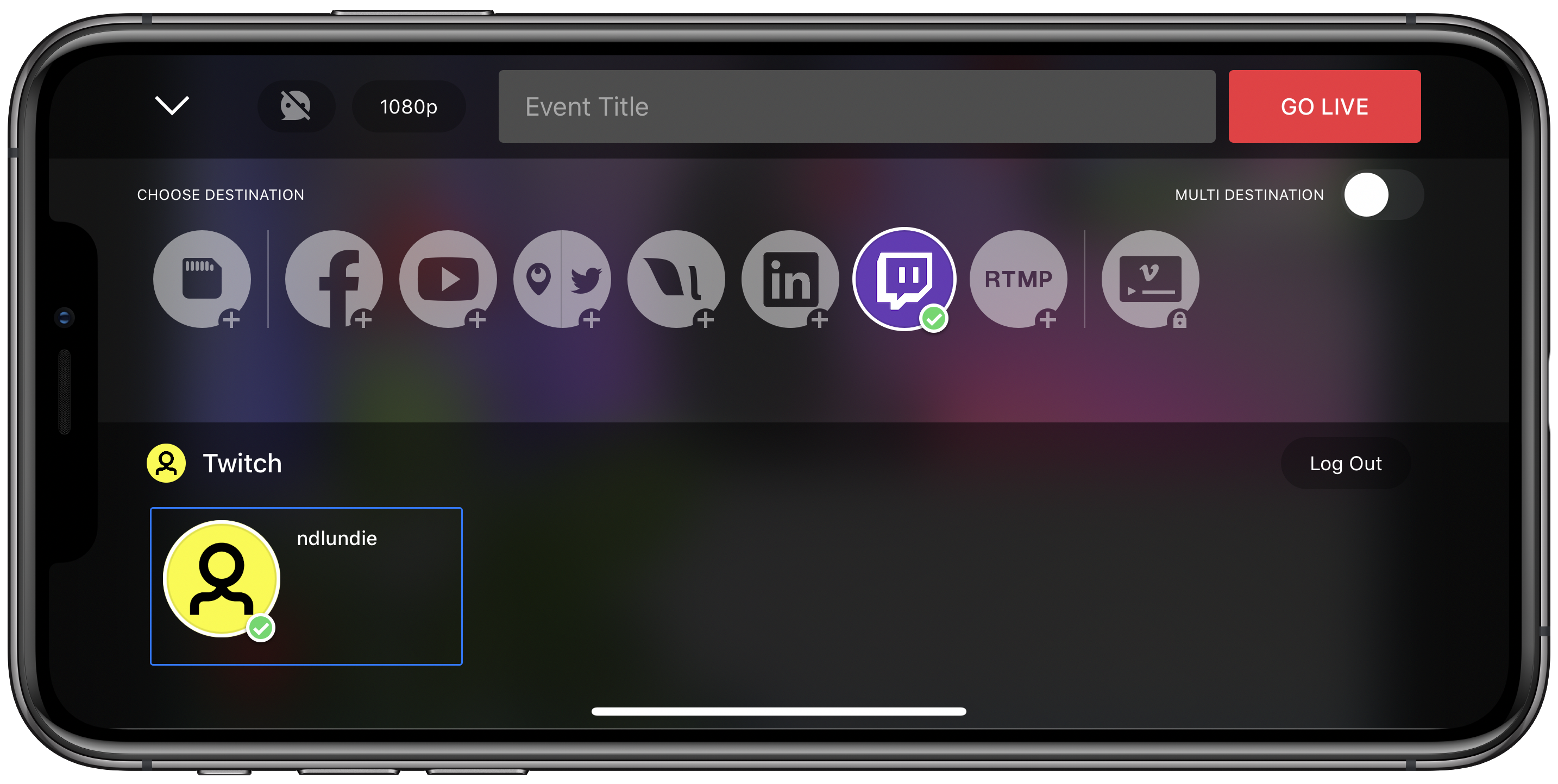 Then press "Go Live" to begin your stream.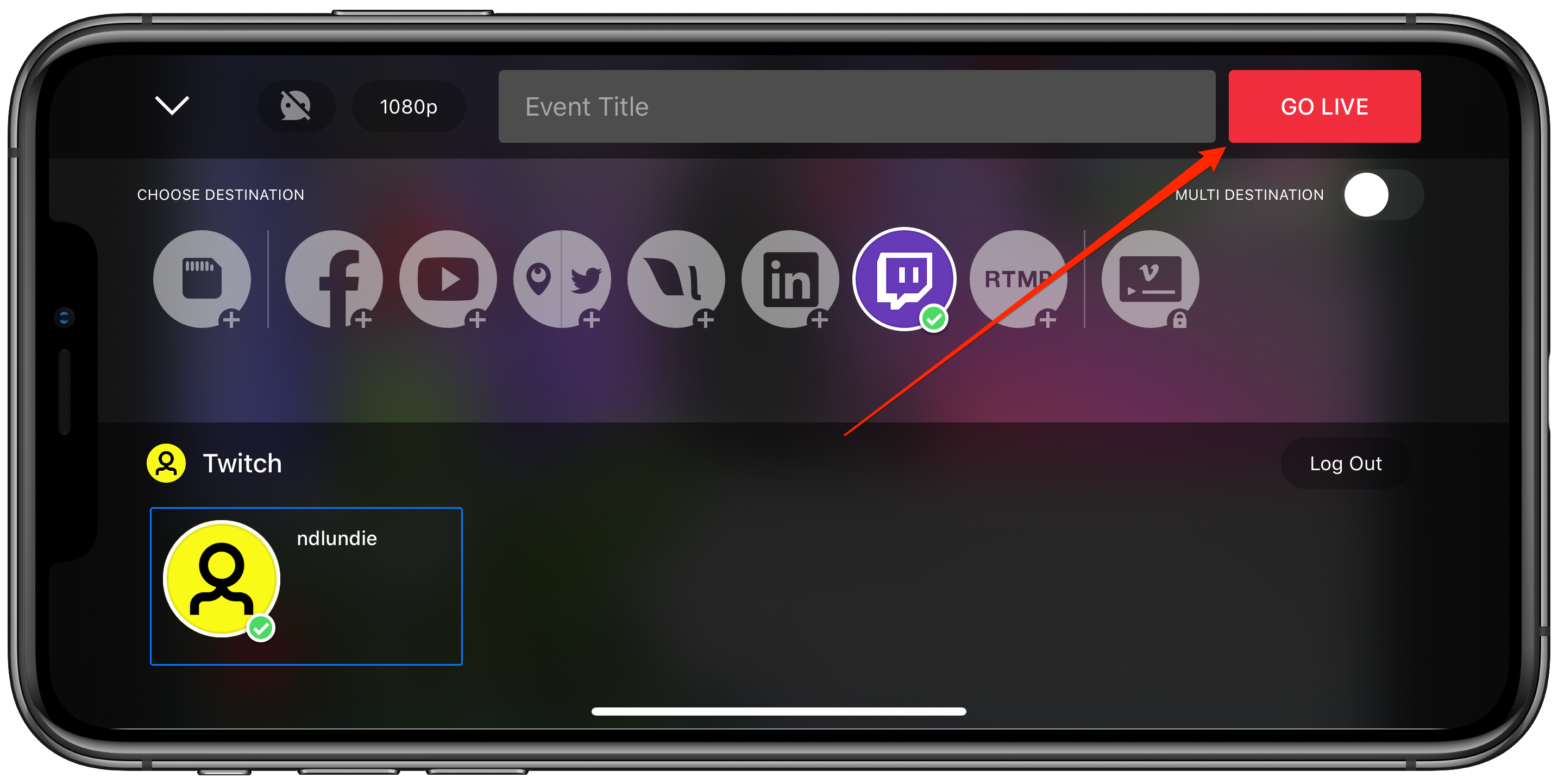 Once you are live you can confirm the status of destination and duration on your screen.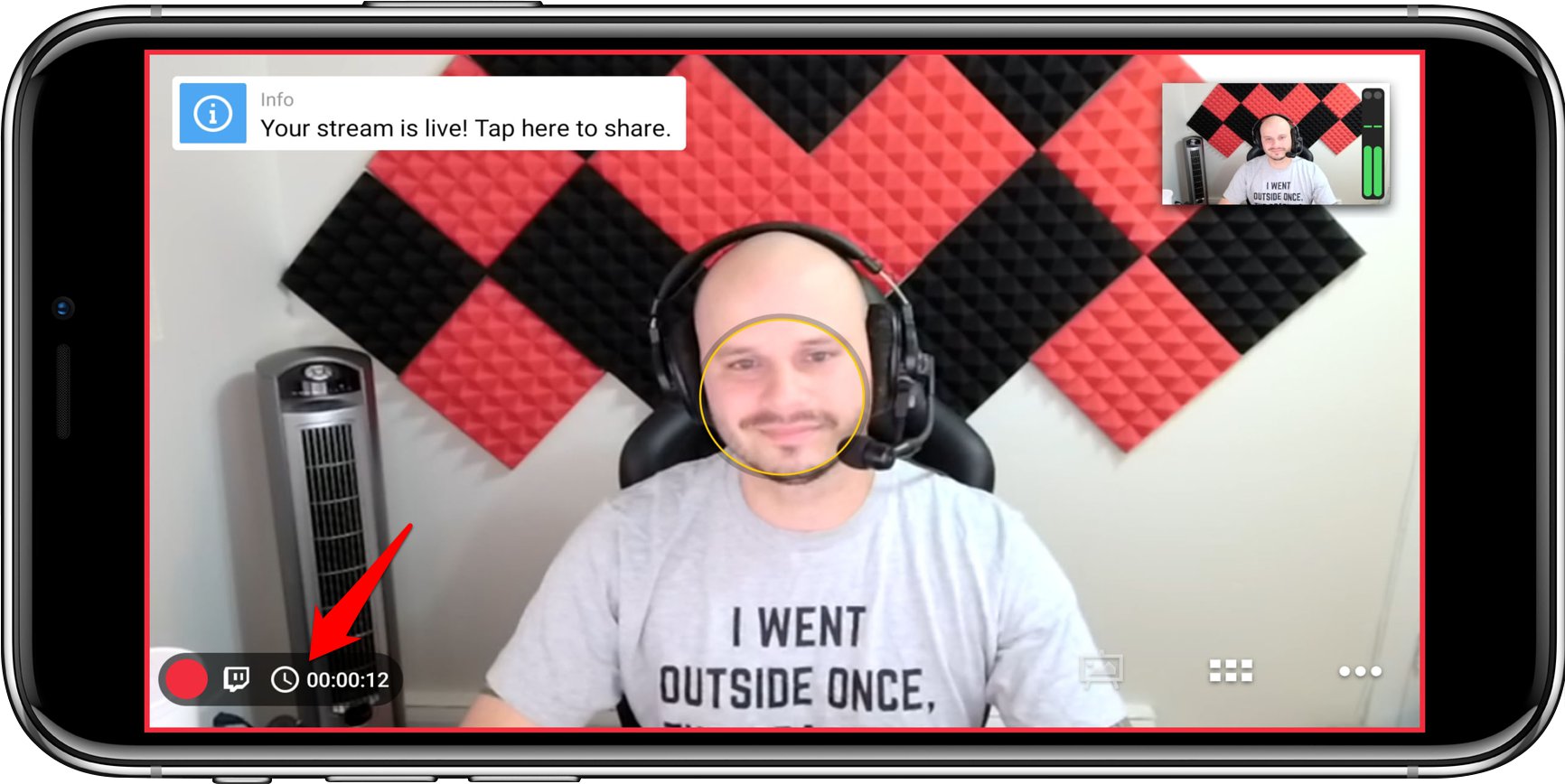 The RTMP URL for Twitch can vary depending on your location, as they have multiple ingest servers around the world.
Twitch provides a list of RTMP URLs based on location here. Choose the RTMP URL that reflects the closest geographical location to where you are streaming from. Enter that into the URL field in the Mevo app.
You will need to find your stream key. Log in to your Twitch account and navigate to your Dashboard.


Click Stream Key.


Then click Show Key


A message emphasizing that your stream key should not be shared with anyone will pop up. Click I Understand.


Your stream key will then populate. Enter the key into the Stream Key field in Mevo.
Twitch provides more information about recommended encoder settings here.
Troubleshooting Steps
Receiving issue with streaming destination when using RTMP
This error is typically tied to the server you are streaming to. Ensure your RTMP URL and Key are accurate and the server is accepting connections.
Still having an issue?
Please open a support ticket here so a Mevo Customer Experience Agent can address this for you.
Open Ticket