In order to stream to Twitch with Mevo, you will need to do so via RTMP. 
The RTMP URL for Twitch can vary depending on your location, as they have multiple ingest servers around the world.
Twitch provides a list of RTMP URLs based on location here. Choose the RTMP URL that reflects the closest geographical location to where you are streaming from. Enter that into the URL field in the Mevo app.
Next, you will need to find your stream key. Log in to your Twitch account and navigate to your Dashboard.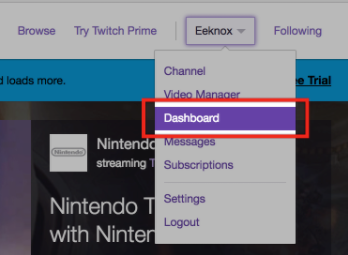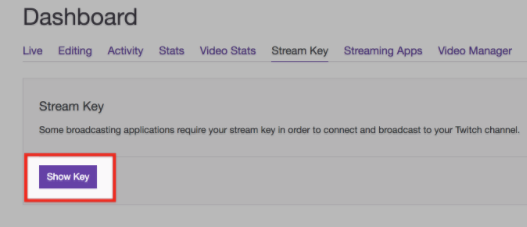 A message emphasizing that your stream key should not be shared with anyone will pop up. Click I Understand.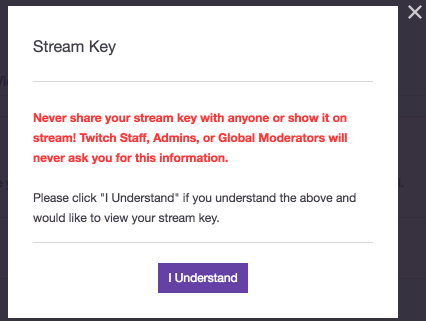 Your stream key will then populate. Enter the key into the Stream Key field in Mevo.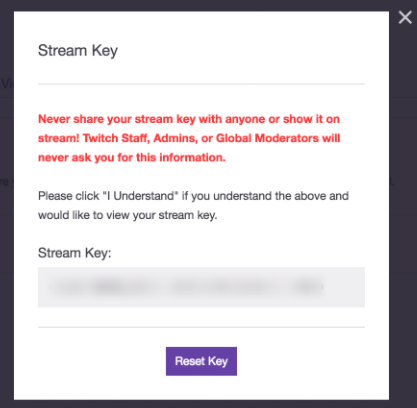 Twitch provides more information about recommended encoder settings here.