To mount your Mevo camera on Mevo Boost, start by simply placing the camera on top of Boost. The Mevo logo on the back of the camera should be on the same side as the weatherproof flap on the back of the Boost. You should feel a slight magnetic pull.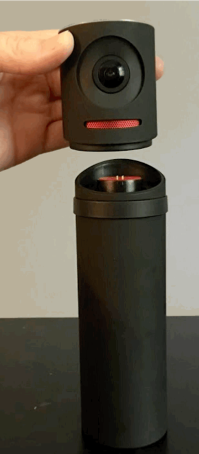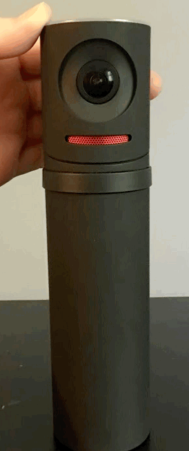 To secure Mevo on Boost, turn the outer ring lock clockwise so that the white bar lines up with the red padlock.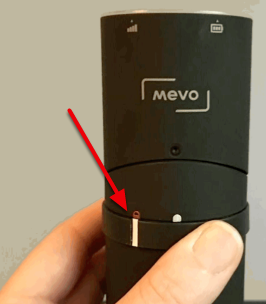 Your Mevo is now securely mounted on top of the Mevo Boost.