If you are connecting to your camera via its hotspot, one thing you may notice is that the Wi-Fi hotspot is an unsecured network, allowing anyone who is within range to connect to it. You can set a password to that Wi-Fi network to restrict access.
In addition to this, you can set a password to access the camera itself. This adds an extra layer of security, but is more useful in situations where your camera is connected to a local network.
Launch the Mevo mobile app and select Configure Mevo in the bottom right corner of the connection card.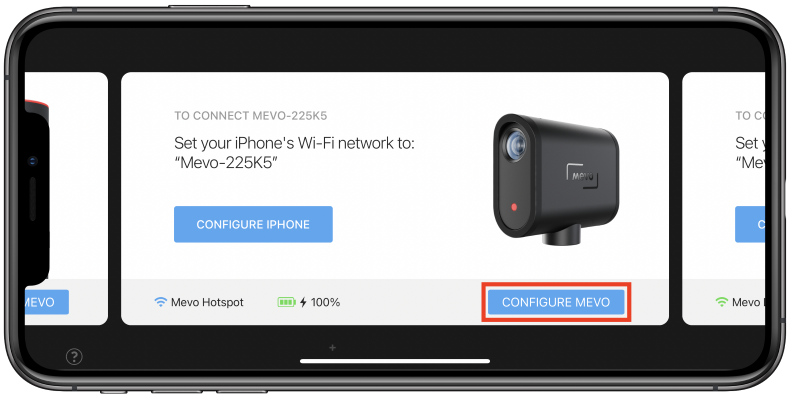 Tap the (i) icon to the right of the Mevo Hotspot selection.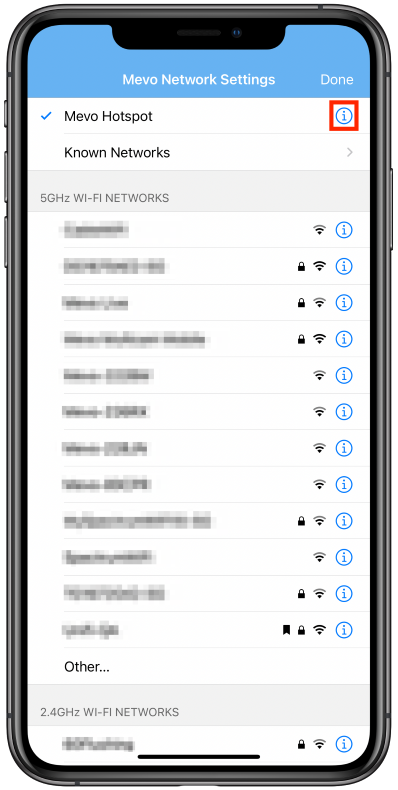 The third option on this screen is Password; tap the grayed out "Password" text field and type in a password. Your password must be at least eight (8) characters. When you are done, tap Apply in the upper right corner.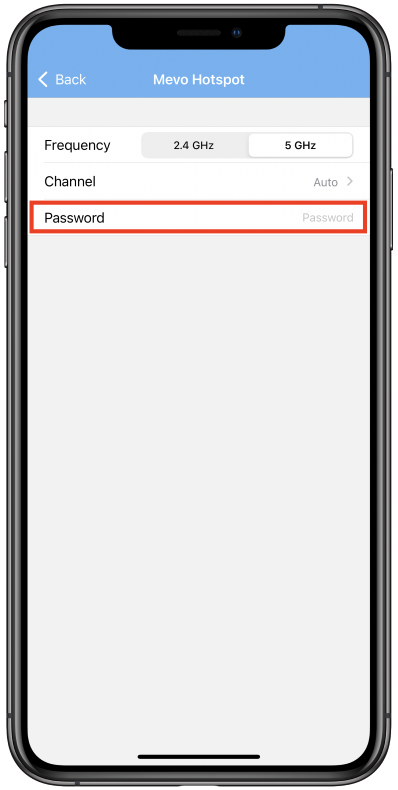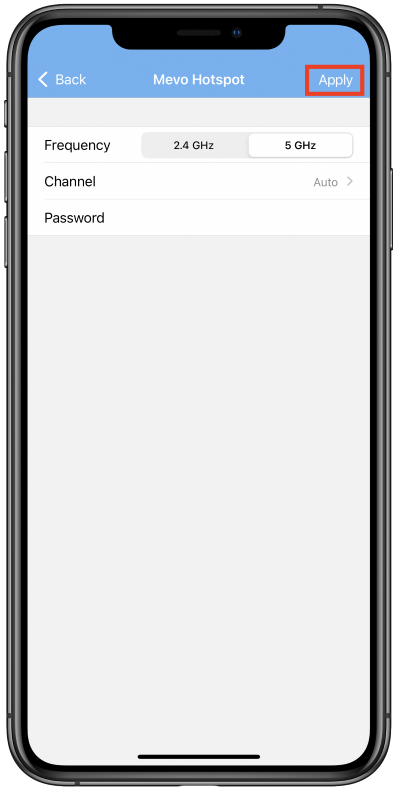 Now go back to the connection card and tap Configure iPhone (or Configure Phone if using Android). When you open your device's Wi-Fi menu, find your Mevo camera; notice there is now a padlock next to it.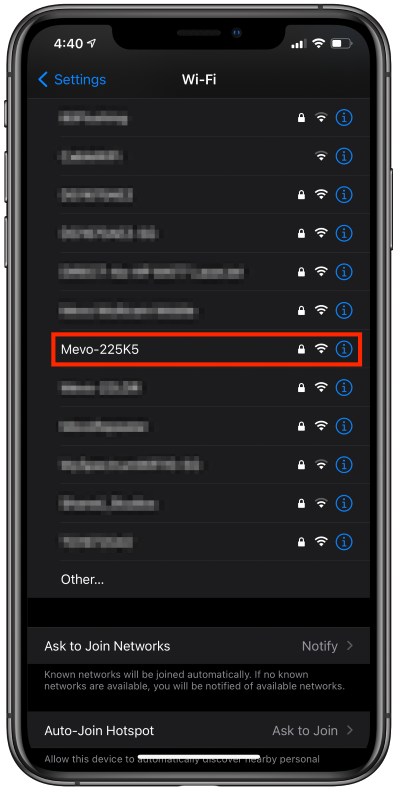 Select it and type in the password you just set, then tap Join. Your device will then connect to the cameras hotspot and you can continue using your camera.