If you are unable to connect via the Mevo cameras' own Hotspot, please try the following.
Move closer to the camera. The Mevo camera's Wi-Fi Hotspot can range up to 30 meters. However, bear in mind there could be wireless interference if you're in an area with multiple wireless devices (e.g. an office, concert venue, convention center) so it's best to be as close to the camera as possible.
Make sure your iPhone's hotspot is disabled. If you are creating a hotspot with your iPhone, you will not be able to connect to the Mevo cameras' own Hotspot. This does not impact Android.
Hang up! If you are on a call using the same iPhone you are trying to use with the camera, the mobile app will not be able to connect to the camera. This does not impact Android.
Try connecting via a local Wi-Fi network. This will at least get you connected and also tells us if the device is able to connect in general.
Try another mobile device. Sometimes differentiation between device settings or carriers can resolve this issue.
When in doubt, reboot. Hold the button on the top of the camera down for 30 seconds, then press it again to turn the camera back on. This will perform a hard reboot of the camera.
Change the hotspot to a different Wi-Fi channel. Open your network menu, tap Disconnect to change the camera's Wi-Fi network.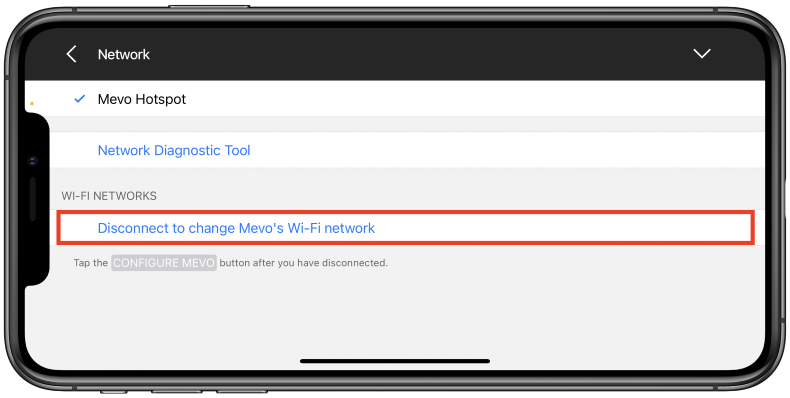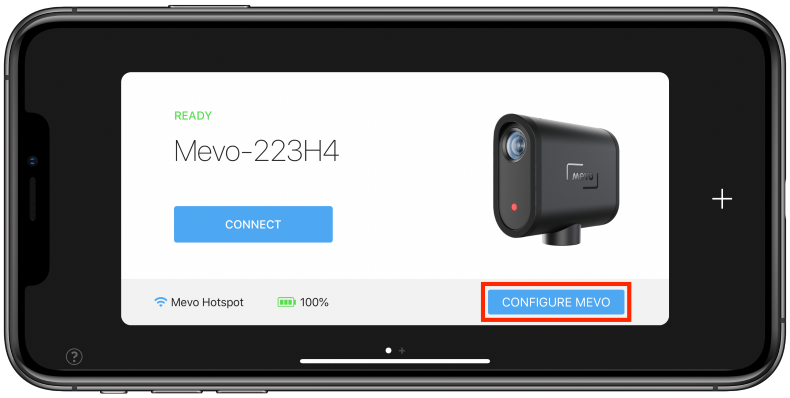 Tap the "i" information bubble next to Mevo Hotspot.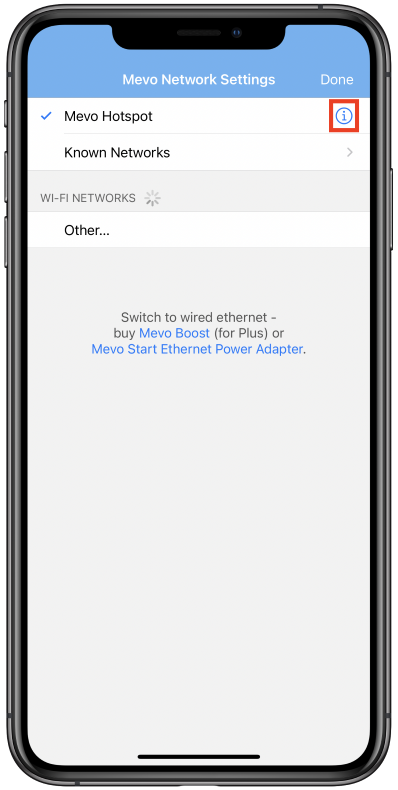 Tap Channel.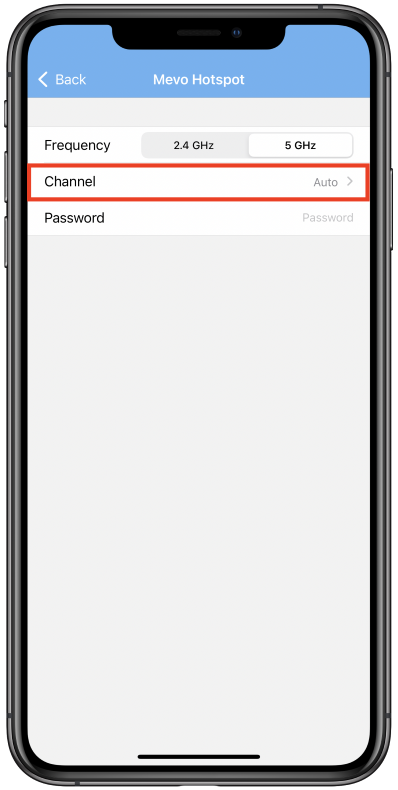 Set the Hotspot Wi-Fi channel to one that is free from local interference. You can test Wi-Fi channels in your local area by scanning your area for the best local Wi-Fi channels via Windows or Mac laptops.