The Mevo Plus camera can accept audio from supported USB audio sources directly to the Mevo Boost via the USB-A port.

Looking for Supported Devices? CLICK HERE
Start by preparing your USB audio equipment (e.g. connect microphone to a mixer via an XLR cable) before connecting it to the Boost.
Plug your audio device into the USB-A port in the back of the Boost.
Launch the Mevo app on your mobile device. After connecting the app to the camera, make sure to Allow the camera to access your microphone. This function allows camera to take audio from any external audio device, including the Boost.
Open the Options menu by tapping the three dots (•••) in the lower right corner of the live edit view.

Tap the audio icon to open the audio mixer.

You may not see your USB audio device in the audio mixer immediately. To add it, tap Edit Inputs on the bottom of the screen.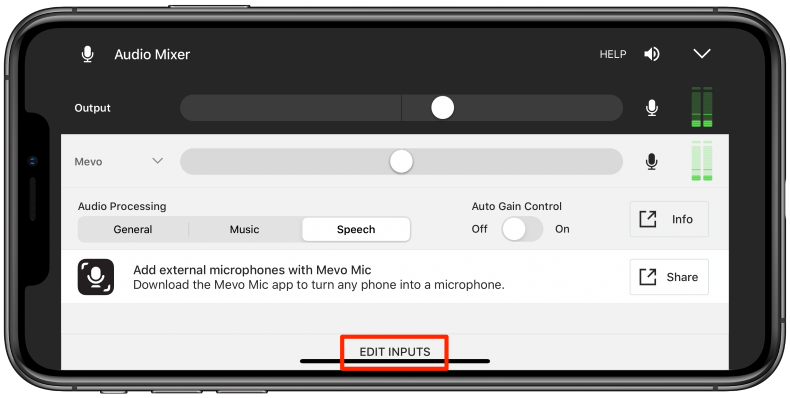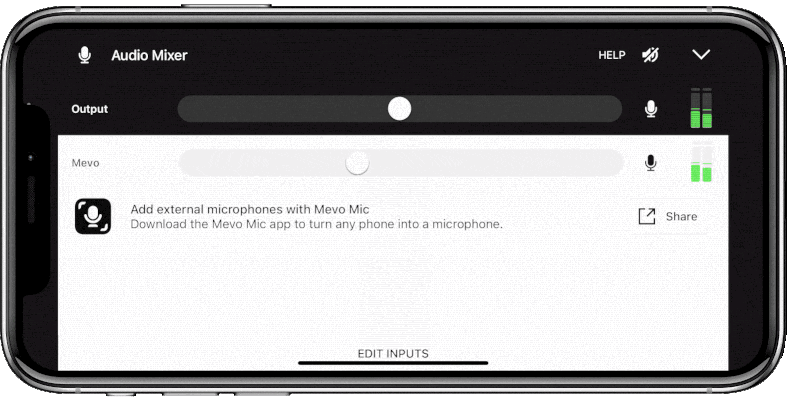 A list of available audio inputs will appear. Devices connected to the Boost will be labeled as USB Audio. Tap Tap to Connect to connect the device to the camera, then tap Done to return to the Audio Mixer.
The camera is now receiving audio from your external USB device alongside any other connected audio devices.
If you don't want to hear audio from your camera's internal microphone or any other device, you can mute each individual source by tapping the corresponding microphone icon to the right of it.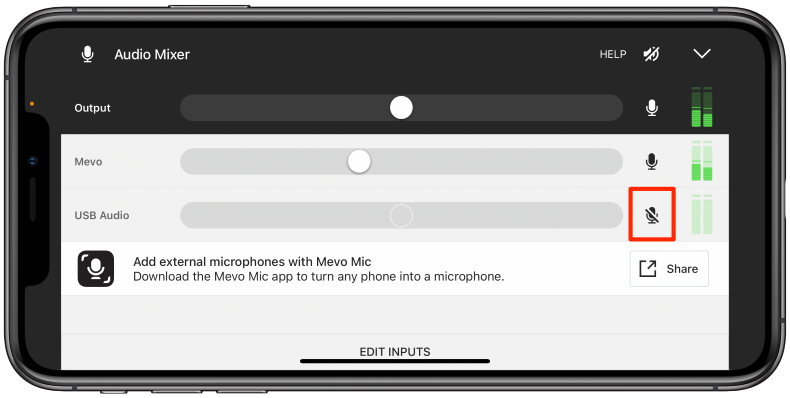 Now the camera will only output audio coming from your USB device.
Supported USB Audio Devices & Adapters
**Zoom devices require a specific setup in order to work.
Mixing All Channels for Boost USB Sources
To use the "Mix audio channels" feature in the app load and connect to the camera and follow these steps.
Then press Audio & Video settings.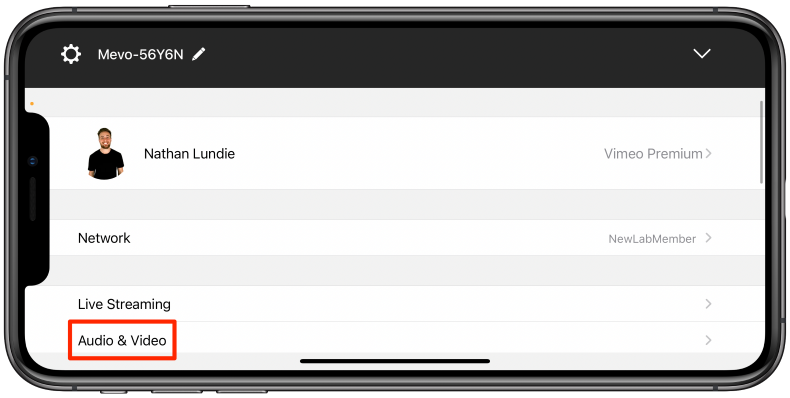 Now you will find the "Mix all channels" toggle switch.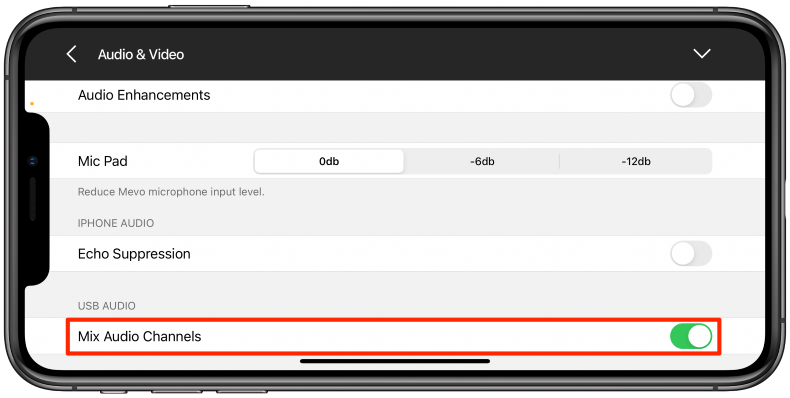 When it is OFF, the device providing a mono signal as you can see remains mono.
Things you should know:
Having the "Mix audio channel" feature ON has these effects.
• Source is Mono- The channel is duplicated in both left and right channels for a stereo like experience.
• Source is Stereo- Both channels are duplicated in both the left and right channels.
If the "Mix audio channel" feature is OFF this is the outcome.
• Source is Mono- The audio will only be in the one channel.
• Source is Stereo- The audio will remain as stereo.