Yes
Because streaming and recording to the microSD card are two separate processes, The Mevo cameras camera can perform both actions at the same time.
Own a Mevo Start?
Customize your high quality backup HERE
You have two options to set your Mevo App to record your stream. Prior to going live by select the SD Card icon on the Destinations Page and your camera will record your broadcast in the desired resolution.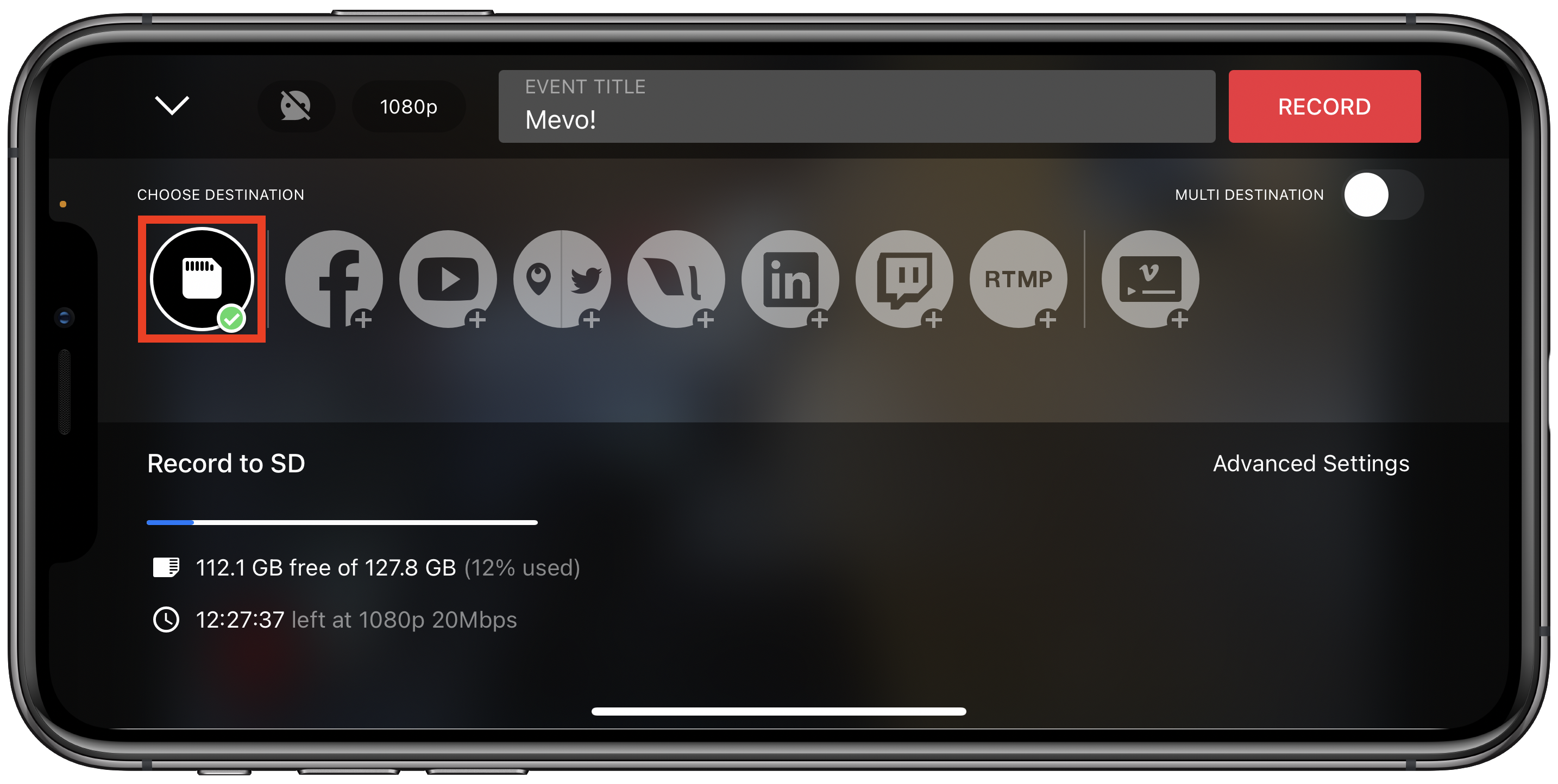 If you did not select the SD card before streaming, the Mevo App will automatically record to the microSD card at the same quality as your stream. After the stream ends, you can choose whether or not you wish to keep the recording (we recommend leaving this switch toggled on).