You can add corner bug overlays to your broadcast and recording, such as an icon or logo.
In the live edit view, tap the canvas icon in the bottom right corner.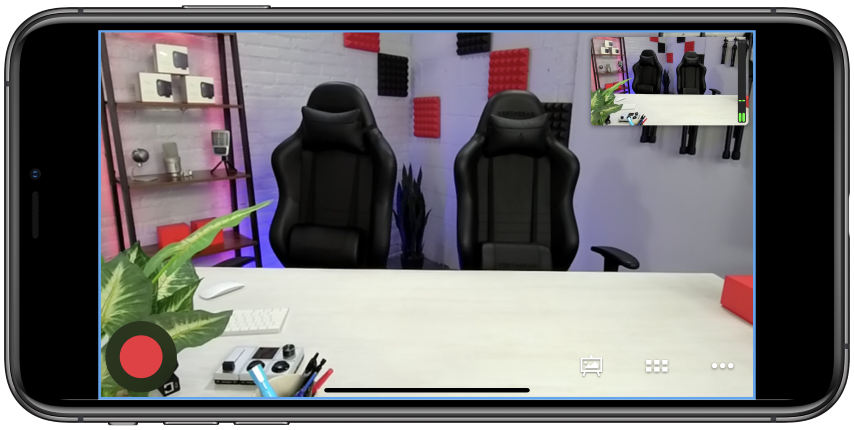 The overlays screen will open. There are two options for adding a bug in either corner. Select which side you want your bug to appear on.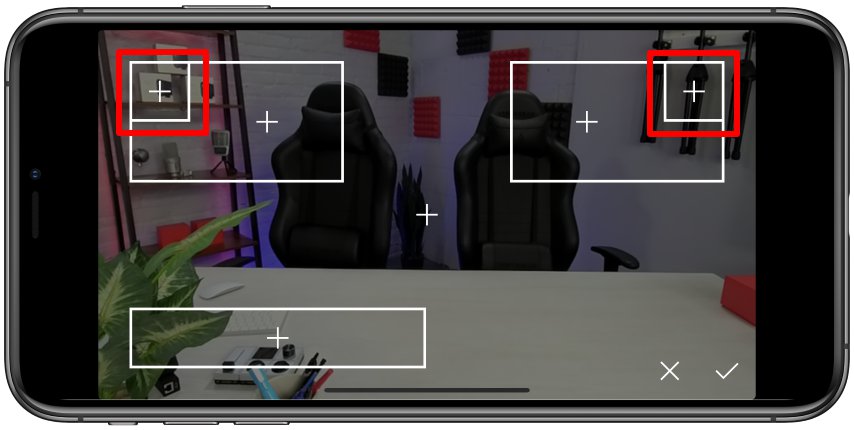 Allow Mevo to access your mobile device's camera and photos. The screen shown below will appear. You can choose an image from your photo library or take a photo with your camera.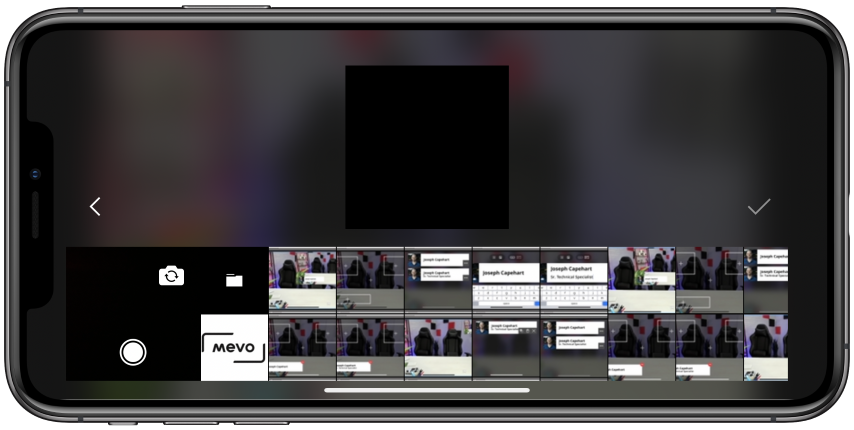 When you select an image, you can adjust how it's cropped, zoomed, and rotated. The rotate icon on the bottom left side will do a full 90-degree rotation and the slider will allow you to rotate the image in either direction up to 45 degrees. The bug is locked to a square shape but you can adjust your image to fit the square as needed.
When you are satisfied with your corner bug, tap the checkmark icon on the right side.
Overlays cannot be edited. Make sure you are satisfied with your corner bug's appearance before tapping the checkmark.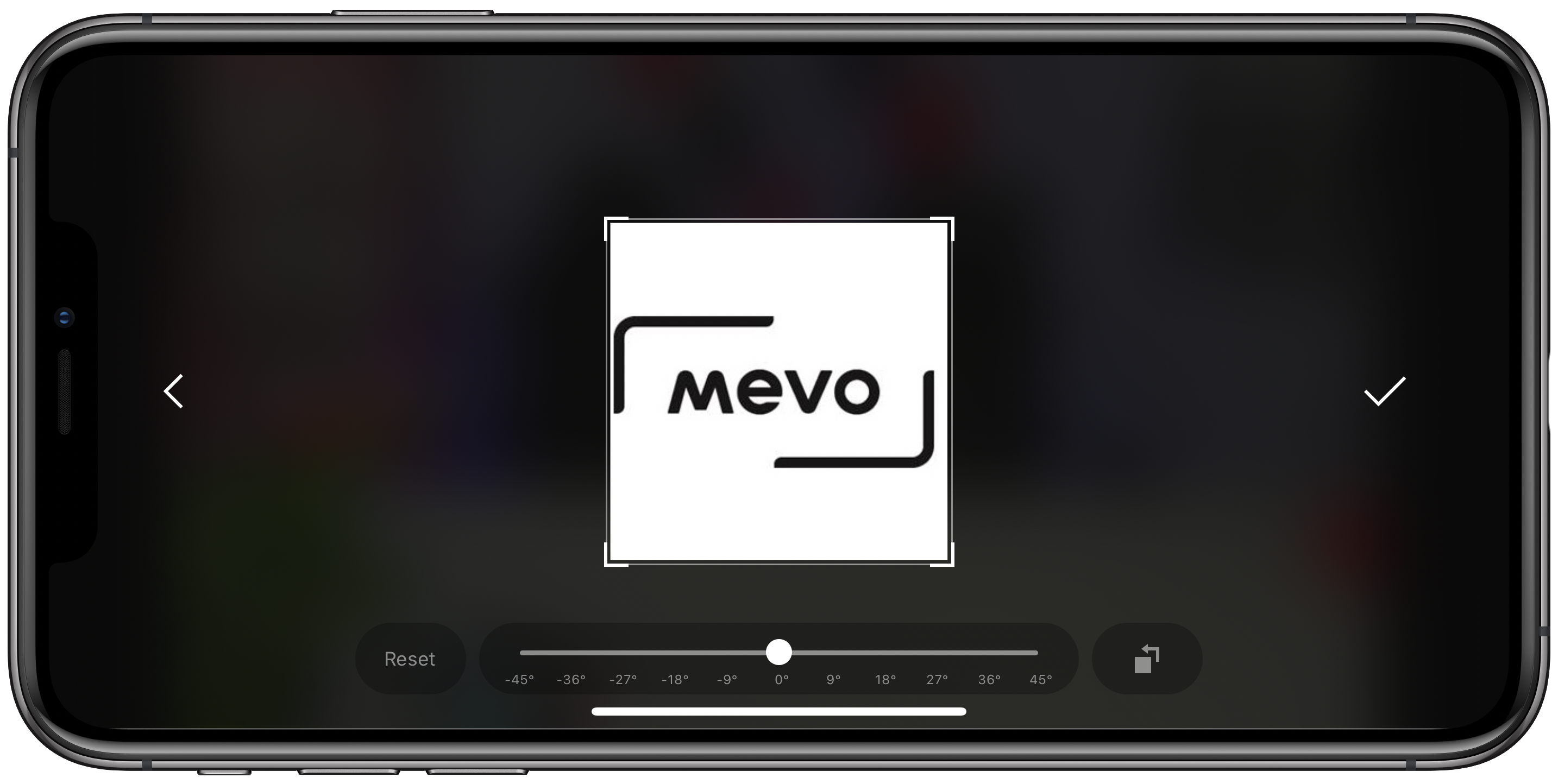 The corner bug will appear in the overlay list screen and upload to your microSD card to be stored. Tap the bug to add it to the preview screen.
The bug will appear in the overlays screen. You can move it to the opposite corner by tapping the image icon on the other side (1). Otherwise, tap the checkmark in the bottom right corner to confirm overlaying it into your output (2).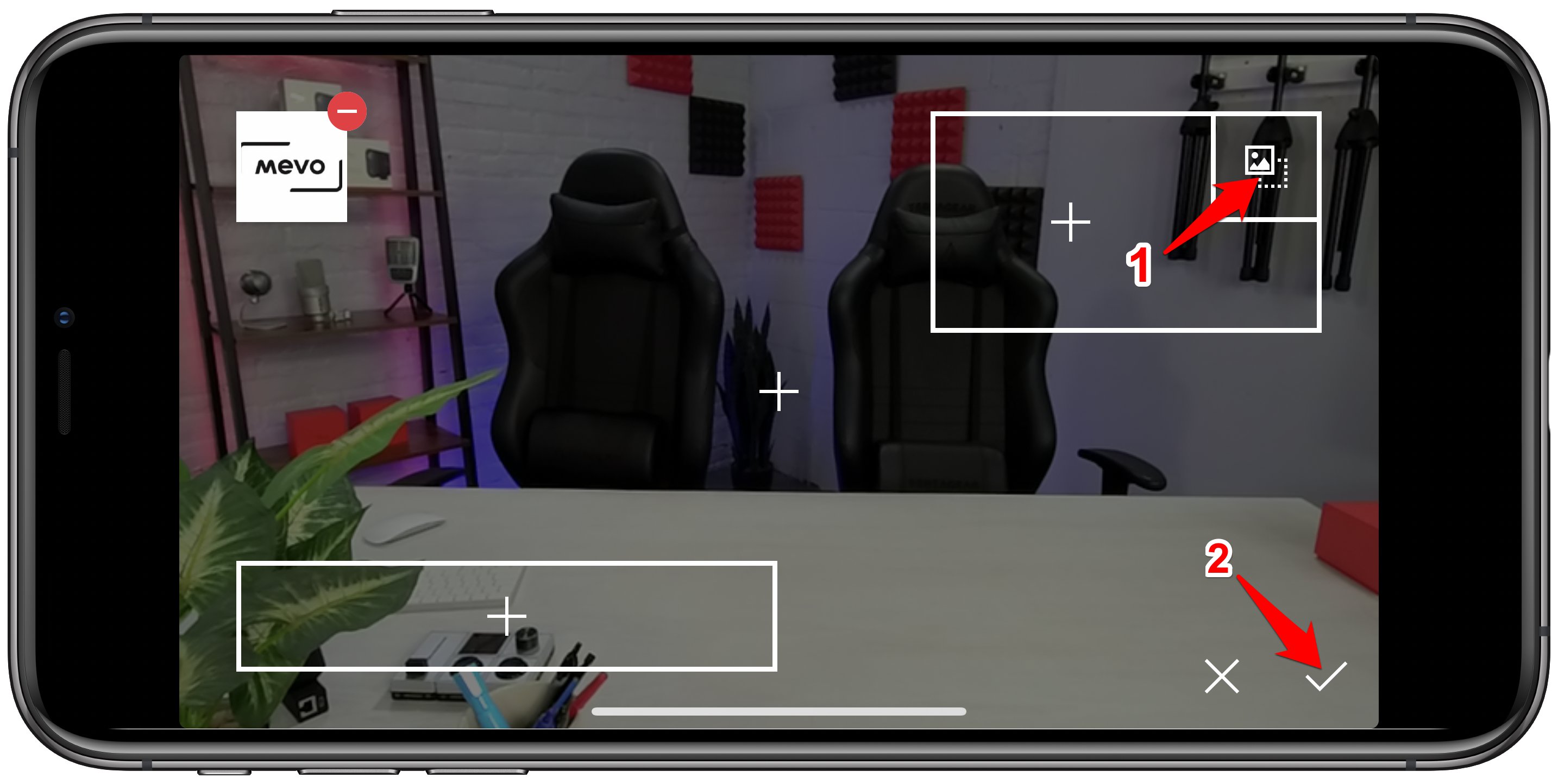 You will not see the bug overlay in the live edit view, but you can see in your output monitor, confirming that it will appear in your broadcast.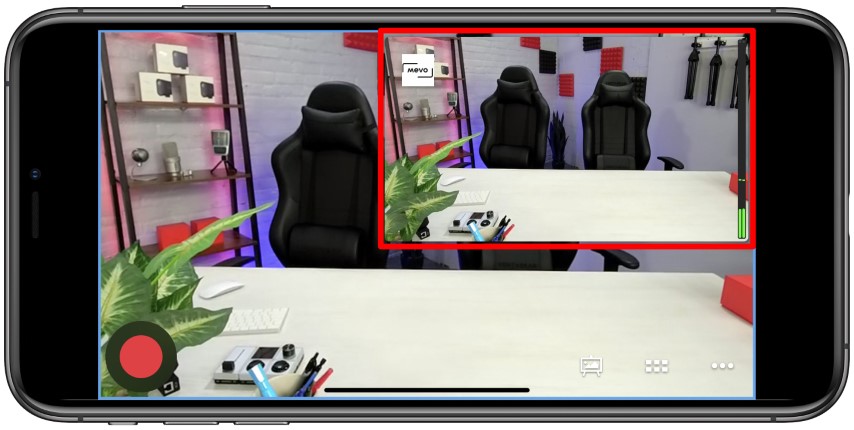 To remove the bug overlay from your output, tap the canvas icon. Then tap the red delete icon by your corner bug, then tap the checkmark to confirm.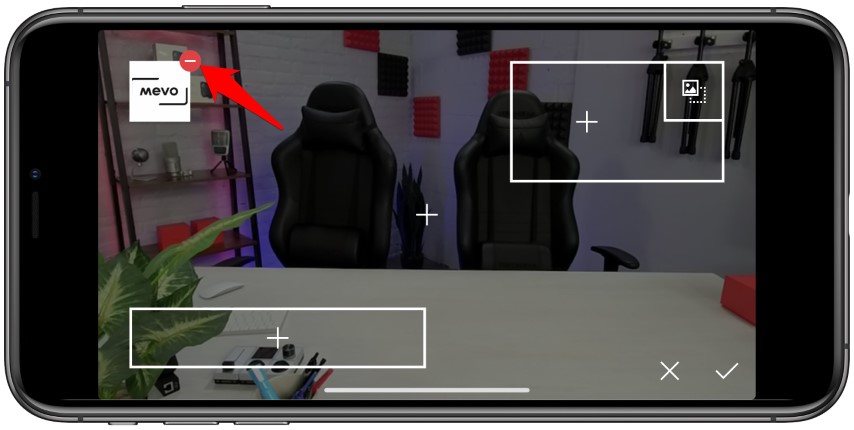 Tip
The bug will still be saved in the Mevo app on your microSD card, but will no longer appear in your stream. Making these changes while broadcasting live will not interrupt your stream.
Troubleshooting Steps
Still having an issue?
Please open a support ticket here so a Mevo Customer Experience Agent can address this for you.
Open Ticket