There are two ways to determine how much battery power your Mevo Boost has remaining.
On the back of Boost below the outer lock ring, there is a button you can press. When you do so, up to five white LED's can light up from left to right.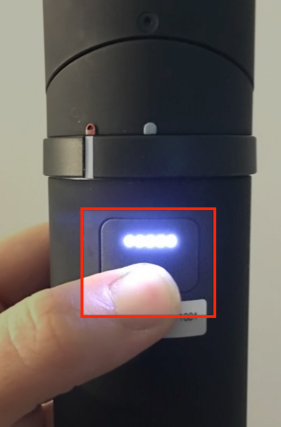 The number of LED's that light up indicate how much power your Boost has left. They generally indicate battery power as follows:
1 LED: 0-19%
2 LED: 20-39%
3 LED: 40-59%
4 LED: 60-79%
5 LED: 80-100%
In addition to these LED indicators, you can find a battery level indicator in the Mevo app. When Boost is on and connected to your camera, launch the Mevo app and connect to your camera. Proceed to the 'More Options' menu (bottom right corner) and tap the gearwheel.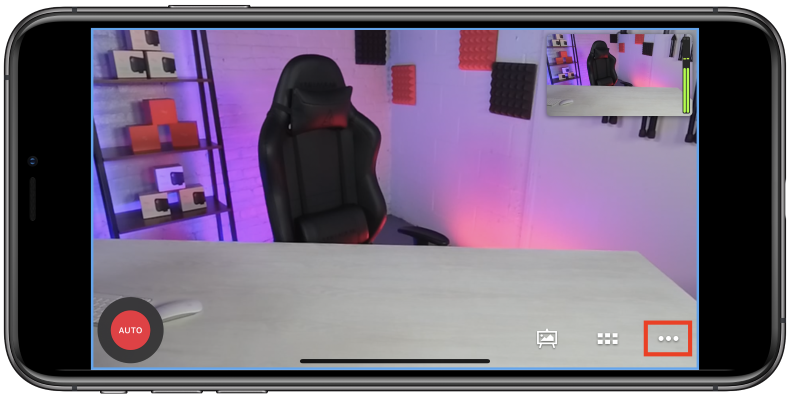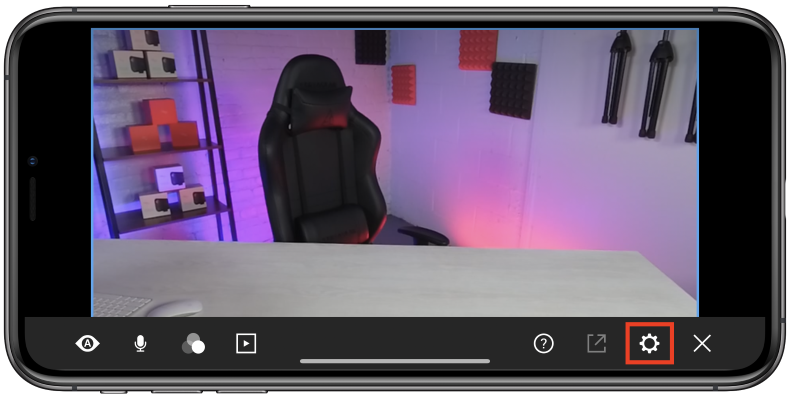 Towards the upper right corner, you will see two battery indicators. The longer icon reflects the Boost battery level, while the shorter icon reflect the camera's internal battery indicator.