When you first power on your Mevo camera and open the Mevo app, by default the unit will prompt you to connect to Hotspot mode. If you prefer to connect to your local Wi-Fi network, follow the steps below.


First, make sure both Wi-Fi and Bluetooth on your mobile device are enabled.
Launch the Mevo app.
Select WiFi
Select "Stream via Wi-Fi - if you want to use cellular data please use this guide found here.

Select the Wi-Fi network you want to use. Notice it lists 5ghz and 2.4ghz separately. Ensure you select the one you want to use.

5GHz networks are more reliable for connecting and streaming and are recommended in favor of 2.4GHz networks.

If your desired network does not appear, check your connection, then scroll down to the bottom and tap Refresh Network List at the bottom of the menu to refresh the list.
Enter the network's password (if necessary).


The Mevo camera is compatible with networks whose passwords are a maximum of 63 characters long; networks with longer passwords will not connect.
After a moment, you will be connected to your network. This will also be indicated by the green front LED light (green ring for Mevo Plus camera).
Tap Done, and the app will update its status again for a moment.
It soon will then give you the option to connect to your camera. Tap Connect.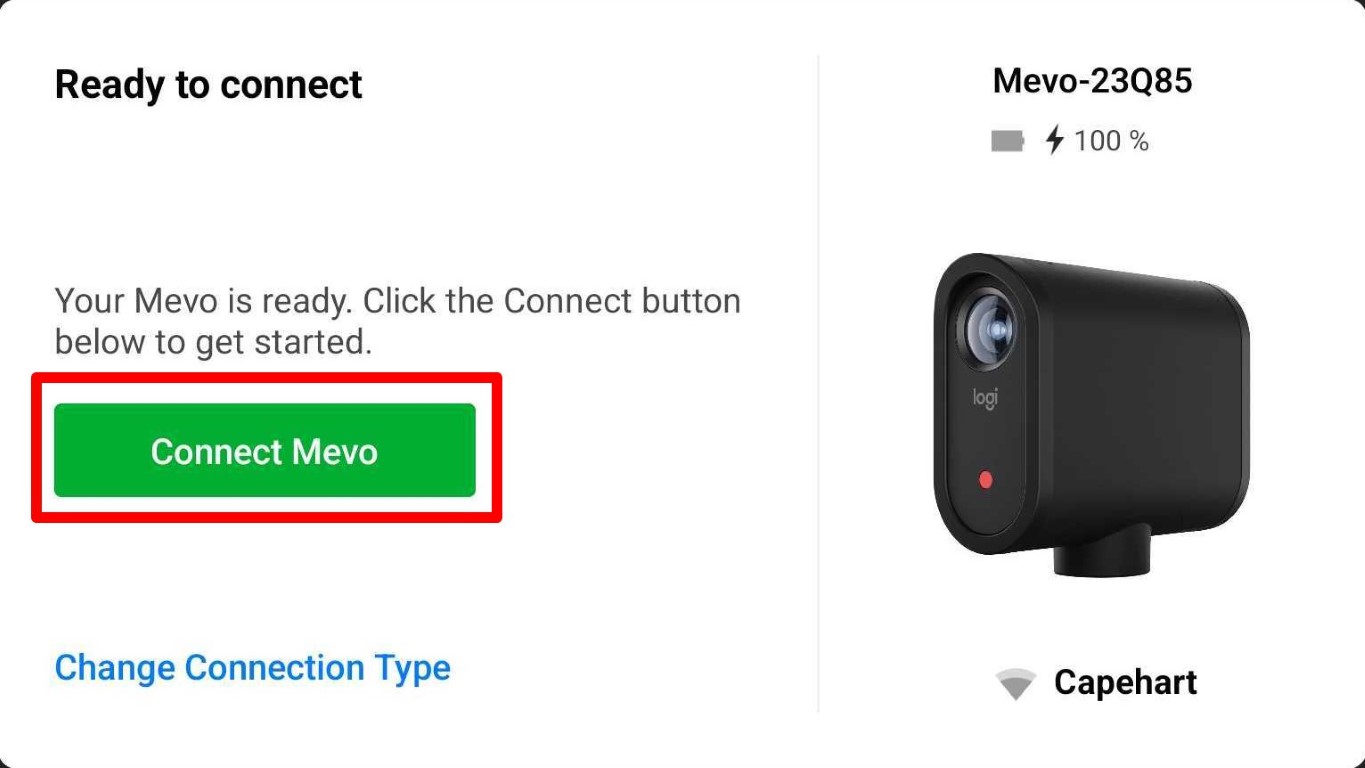 You are now communicating with your camera via your Wi-Fi network. In addition, any streams your broadcast will be done over Wi-Fi.
Having trouble connecting? Please see our troubleshooting tips .