The Boost is a pro accessory compatible with Mevo Plus/Gen 1 cameras that allows for longer battery life, more Internet connectivity options, and weather resistance.
The camera can mount on top of the Boost, which then can mount onto a microphone stand or tripod.
The Boost provides an additional 10 hours of streaming time. The back of the unit includes an Ethernet port, a full USB port (for LTE USB modems and USB audio devices), and a micro-USB port for charging. These ports are all protected by a weatherproof flap.
The Boost allows for the camera to be weather resistant so you can bring it to an outdoor event with little concern regarding the weather. However, it is strongly urged to not submerge the unit underwater.
Diagram
This is the Boost accessory. Below is a diagram with explanations for each port.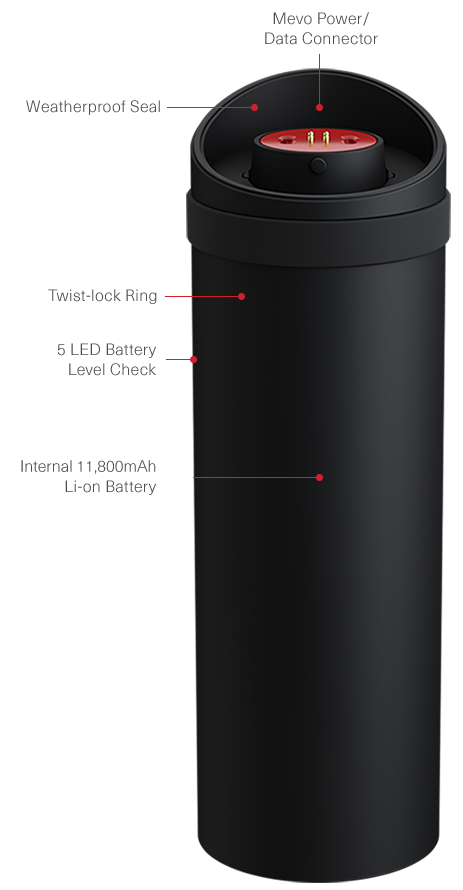 Port Explanation
To locate the USB and Ethernet ports on the Boost, lift the weatherproof flap on the back, flat side of the device. The plugs are underneath to protect them from inclement weather.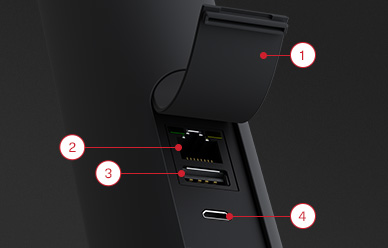 The full-sized USB-A plug serves three purposes:
Weatherproof Flap
10/100 Mbps Ethernet Plug for better connectivity.
Full-size USB-A plug (for approved USB LTE modems and device charging)

Plug in a supported USB audio device to bring external audio into your production.
Plug in a supported 4G USB modem to stream via 4G/LTE.

Plug in a charging cable to charge your mobile device while using the Mevo app.
The micro USB port's sole purpose is for plugging in the included USB cable to charge the Boost.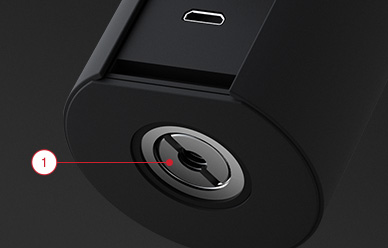 5/8"-27 Microphone Stand Thread
1/4"-20 UNC Tripod Thread (Adapter)
3/8"-16 Microphone Stand Thread (Adapter)