If you go to your Library and notice a File is Broken message on a video, the Mevo app may be able to recover it, particularly in a situation in which the camera was improperly shut down (e.g. the battery fully drained).
Tap the Options icon the corresponds to your broken file.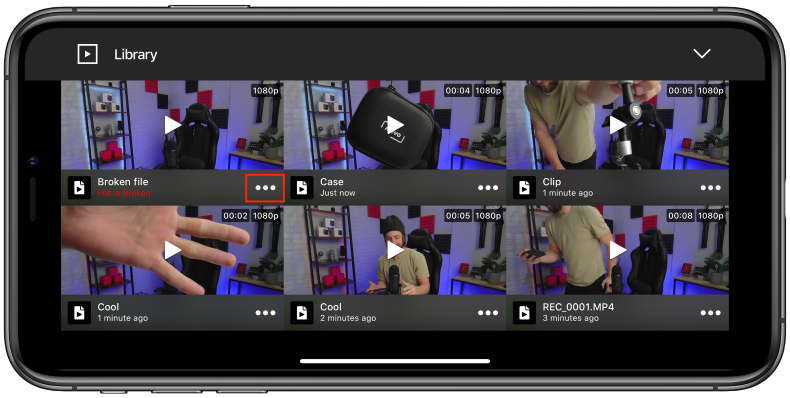 Tap Recover icon to start the recovery process.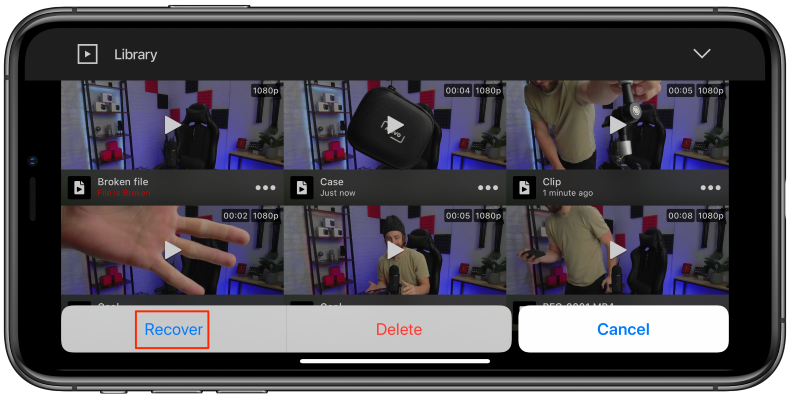 The length of time it takes for the Mevo app to recover your recording depends on the length of your video. The app will indicate whether the file was recoverable.
If your recording is less than 40 seconds, the Mevo app will not be able to recover it.