In order to attach the Mevo Plus camera to a tripod or stand, you must first attach it to the included mount.
The mount is inside a red box within the packaging. Remove the mount from the red box.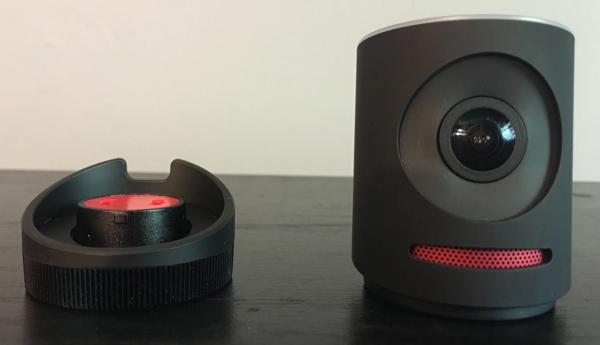 Place the camera on top of it. The micro-USB port on the back of the camera should match up with the opening for the Micro-USB cable on the back of the mount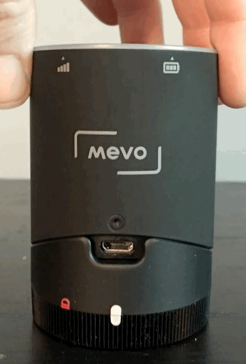 On the back of the mount, you should notice two white tabs, with a red padlock icon to the left. Turn the twist-lock ring so that the bottom white tab lines up with the red lock.
Before: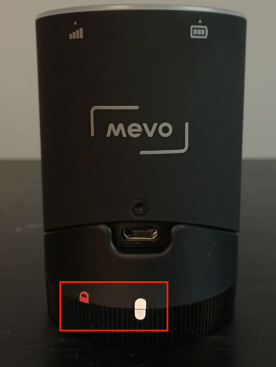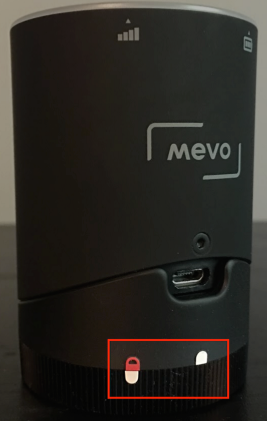 The Mevo Plus camera is now securely locked on top of the mount.