By default, your camera will be named along with its ID number (e.g. "Mevo-00123"). If you wish, you can change this name.
Go to More Options, and then tap the gearwheel to open Settings.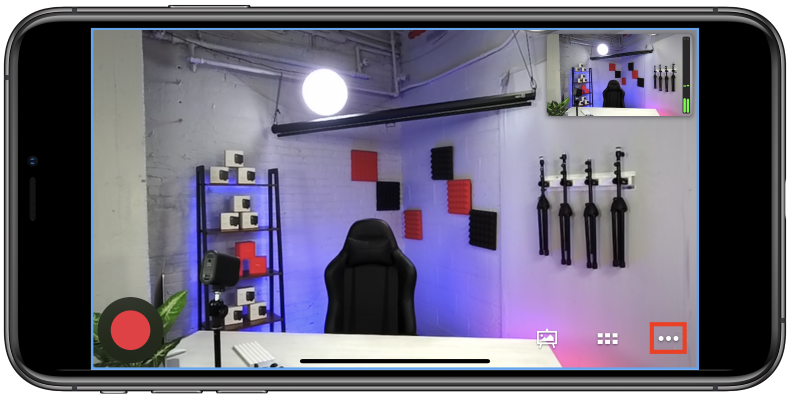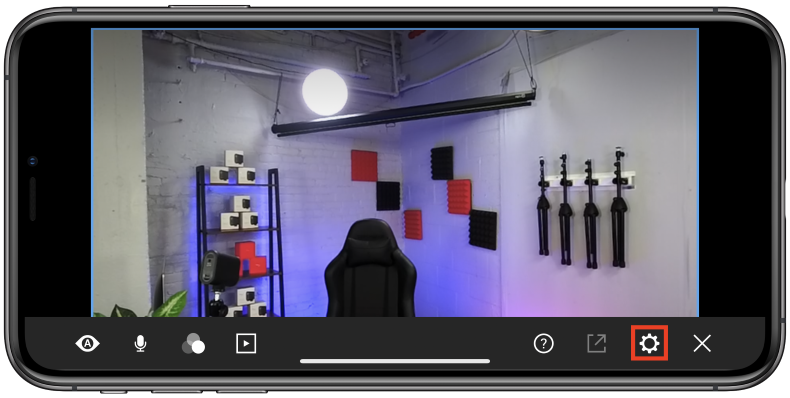 You will notice your camera's name at the top of the menu. Tap the pencil icon next to it to edit its name (you will notice a keyboard appear).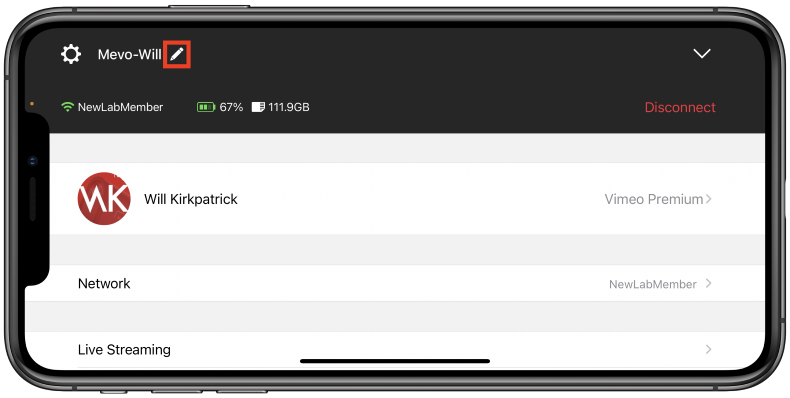 When you type in a new name, tap the blue Done button at the bottom of the keyboard.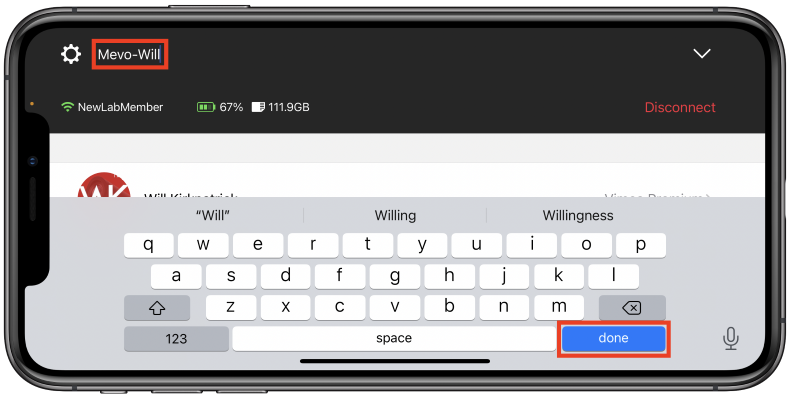 Your camera is now renamed.
Be advised that the name of the camera's hotspot that appears in your mobile device's Wi-Fi settings will not change from the camera's default name, regardless if you rename it.