In the app's main view, there is a red button in the lower left corner.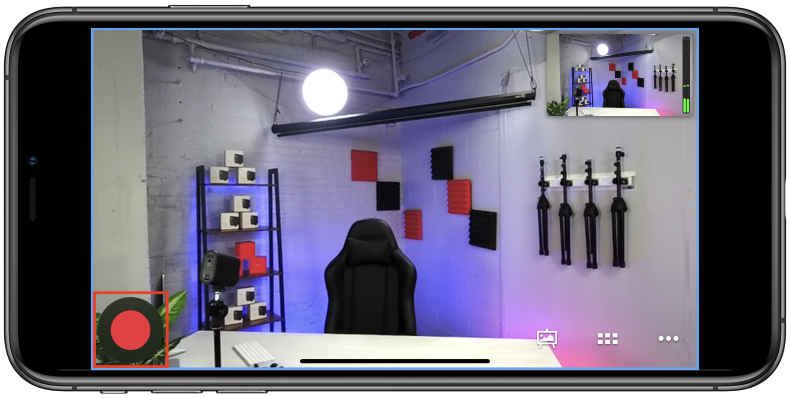 If you do not see this, please check for the following:
Make sure the options menu is closed. If you see the menu running along the bottom of the screen, you will not be able to go live. Tap the 'X' on the right side to close it. You should then see the record/go live button.