Mevo Boost comes with a USB cable and an AC QuickCharge adapter for charging.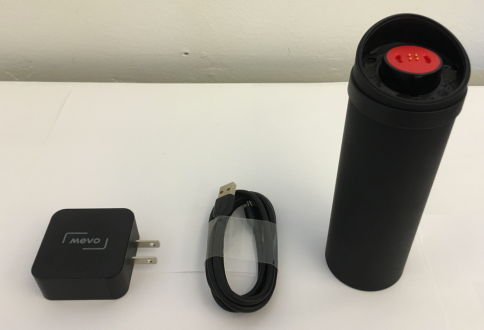 Plug the microUSB end of the cable into the microUSB port on the back of the Mevo Boost.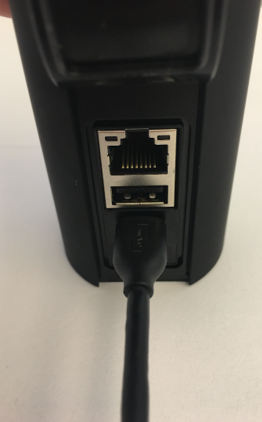 Plug the USB-A end of the cable into a USB power supply or into the AC adapter. If using the AC adapter, plug it into an AC outlet.
We strongly recommend always using the include power adapter when charging the Mevo Boost as it provides more power to the Mevo Boost than a standard USB power adapter.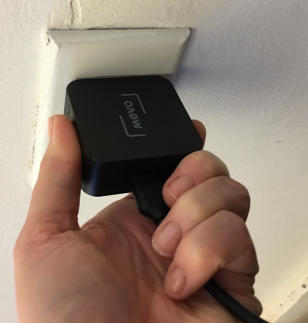 Mevo Boost will start charging automatically. To see its progress, check the back of the device; the number of white LED lights that light up will indicate how much the battery is charged.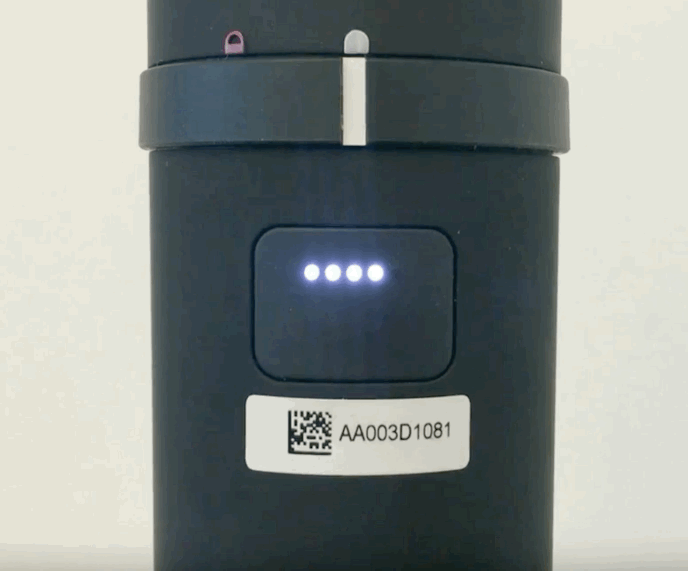 When using the included AC QuickCharge power adapter, the Mevo Boost can charge relatively quickly compared to how long its battery lasts; to reach 80%, allow approximately 4 hours to charge. Charge 5 to 6 hours to reach 100%.