Note: Make sure your Mevo/Mevo Plus is plugged in or fully charged before trying to turn it on.
Turn On: Simply press and hold the power button on the top of the camera for around 2 seconds. The battery light will flash indicating the current battery level, then a white boot animation will begin and you will hear a short beep.
Important: When the battery and Wi-Fi lights are stable, the camera is ready to be used.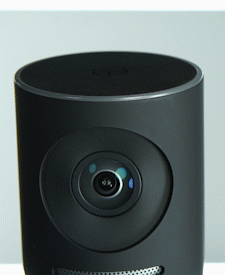 Turn Off: When you are finished using your Mevo/Mevo Plus, simply press and hold the top button until the LED ring's white light completes a circle around the edge of the camera.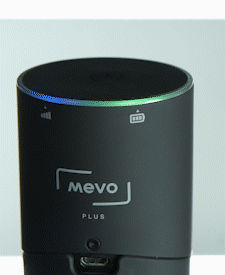 The LED ring will blink white before slowly fading off. This indicates that your camera is now off.
Turn Off Remotely: You can also remotely turn off your Mevo camera by navigating to Settings, scrolling down to the bottom, and tapping Turn Off Mevo.