By default, the button on top of the Mevo is configured to only turn the camera on and off. However, it can be configured to start and stop a recording or a stream.
To configure the button, go to Mevo settings and tap Mevo Settings.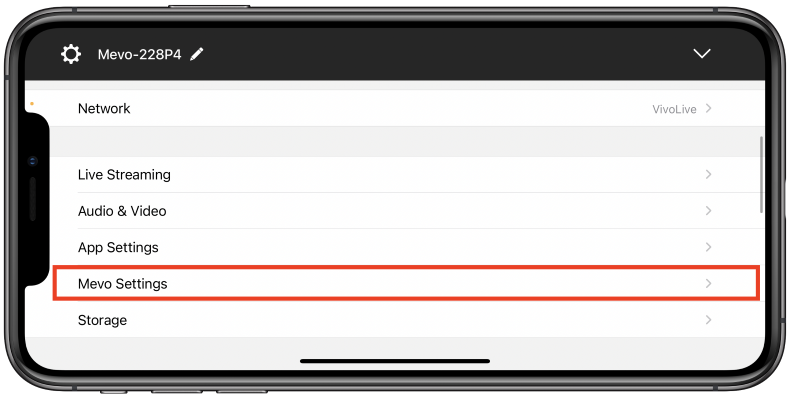 Under the Mevo Button section is an Action option. Tap this to open the menu.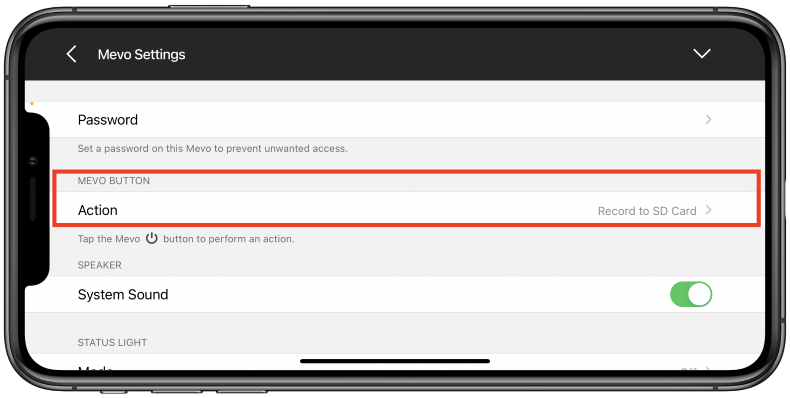 You can choose between:
Record to SD card: Pressing the button will start a recording to the microSD card.
Stream: Mevo will start streaming using the previous streaming configuration set (e.g. if you streamed to Facebook Live last, pressing the button will also stream to Facebook Live using the same page/profile, quality, and audience you previously selected).
No Action: Pressing the Mevo button will do nothing other than power Mevo on and off.