To connect your Android to the Mevo's hotspot, make sure Mevo is powered on and the LED ring in the back is pulsing blue.
Open your Android's Wi-Fi menu and select your Mevo. This will allow you to communicate with your Mevo via its Wi-Fi hotspot.
Some devices, such as the Google Pixel, may display a warning that the Mevo network has no internet access. This is expected.
If you see this, tap Tap for options.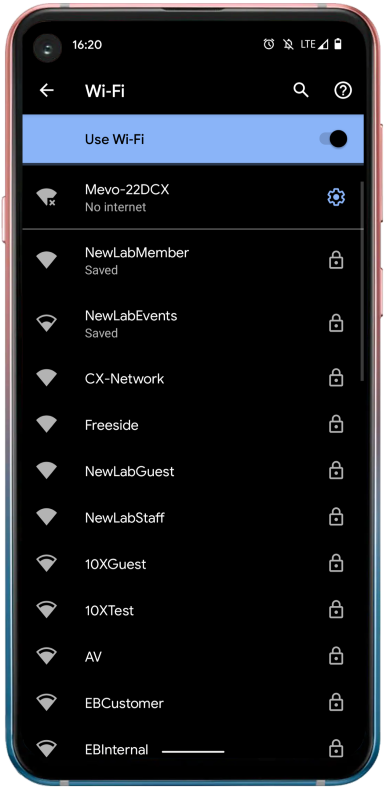 Your device may then display a pop-up message indicating the selected network has no internet access and ask if you wish to continue. Select Yes.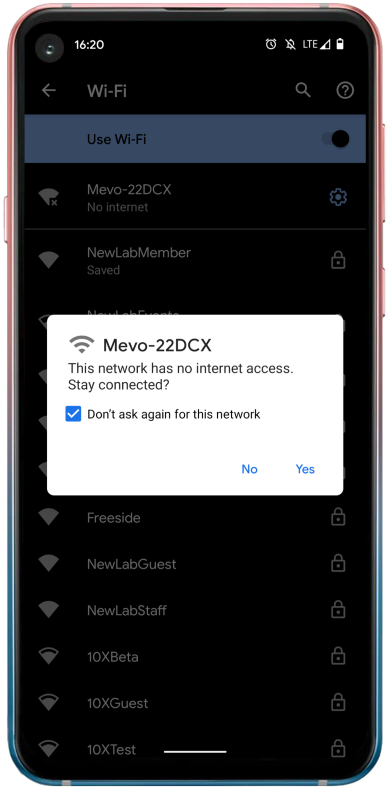 Once your device is connected to the Mevo network, navigate back to the Mevo app. You can now connect your Android to your Mevo.