There are various ways to configure and customize your camera. To find your settings, tap the More Options icon in the bottom right corner.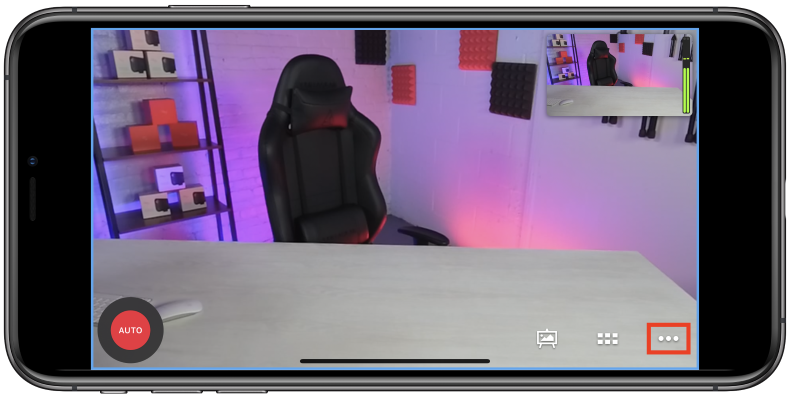 The gearwheel icon will open a settings menu.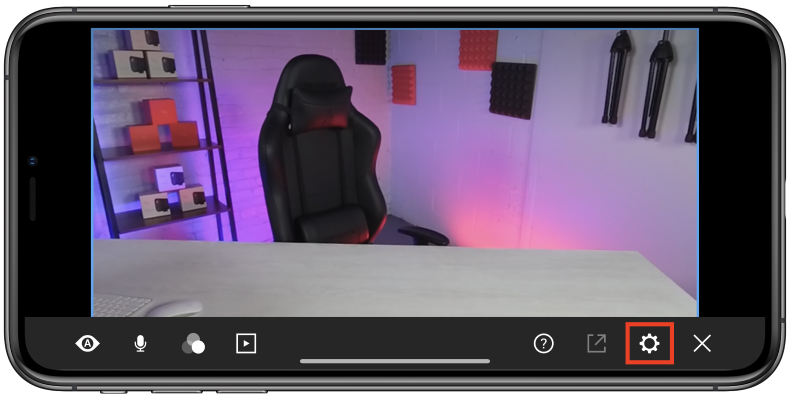 In the top panel, you can see the name of your camera (with the option to rename it), see the network you are using, battery status, and microSD card remaining available storage. You can also disconnect the app from the camera.
The rest of the menu is laid out as follows:
Vimeo: Either log into Vimeo or see information about your Vimeo account such as your remaining upload quota and upgrade options.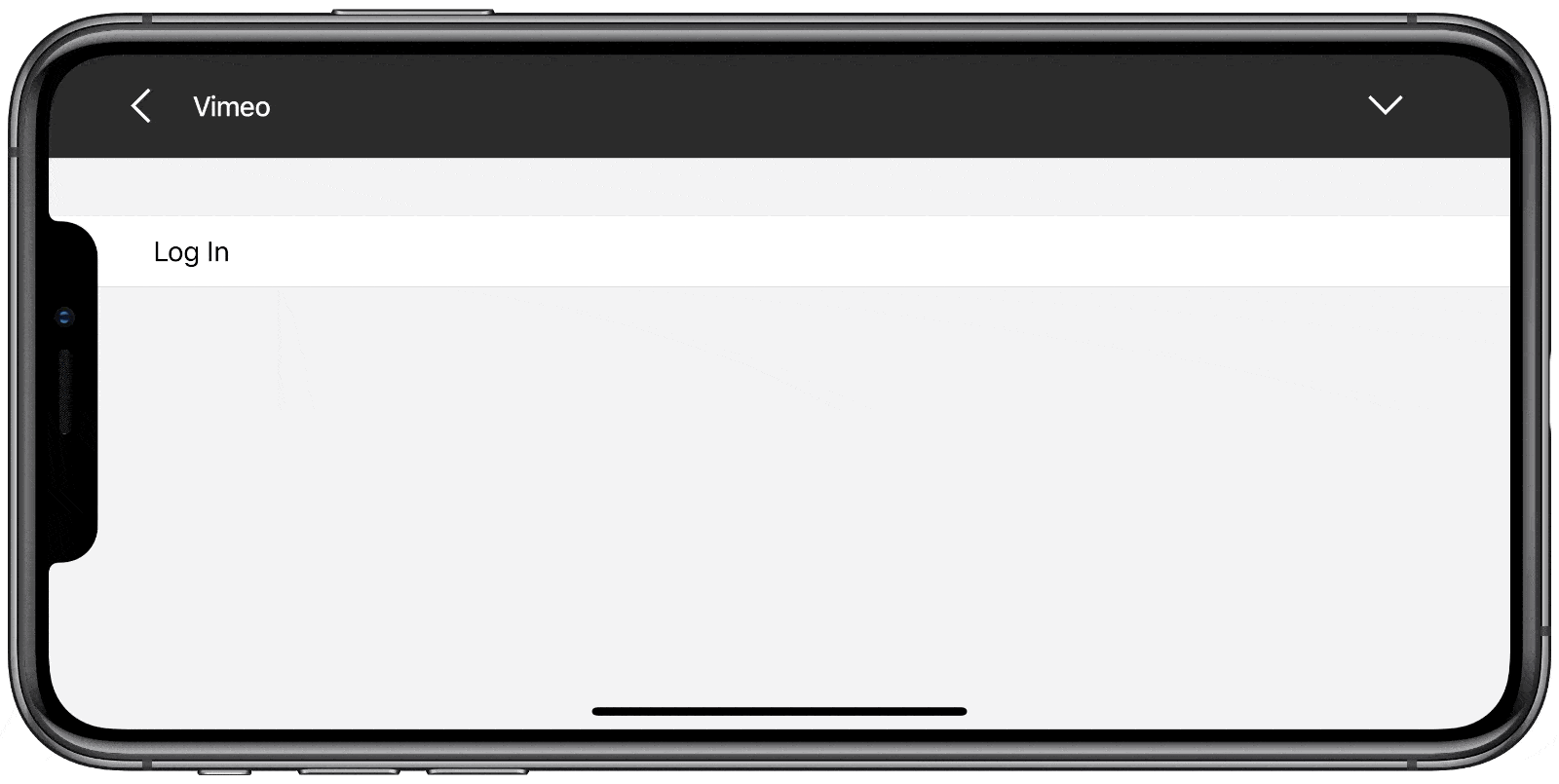 Network: Change your network connection setup (e.g. switch from Hotspot mode to a Wi-Fi network). Run the Network Diagnostic Tool to see how strong your camera's connection is to your network.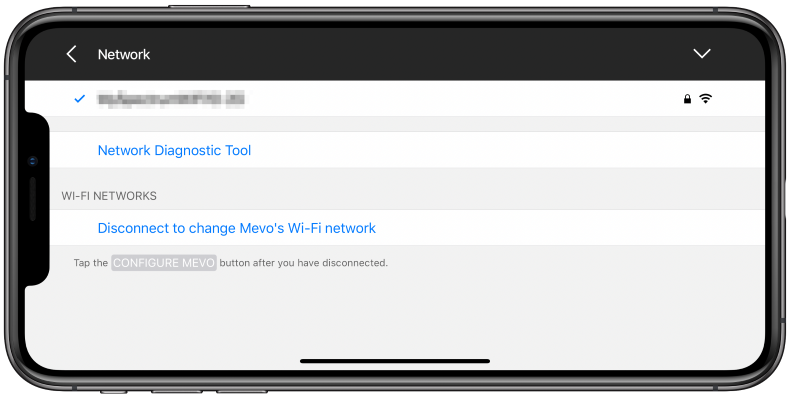 Live Streaming Destinations: Log in or out of your accounts on Livestream, Facebook Live, Twitter, and YouTube Live. You can also configure a signature that appears in every stream title.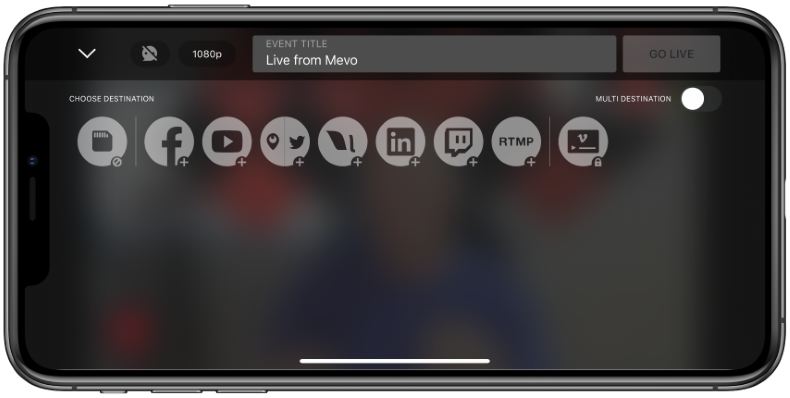 Audio & Video: Configure settings impacting the cameras video and audio setup, including: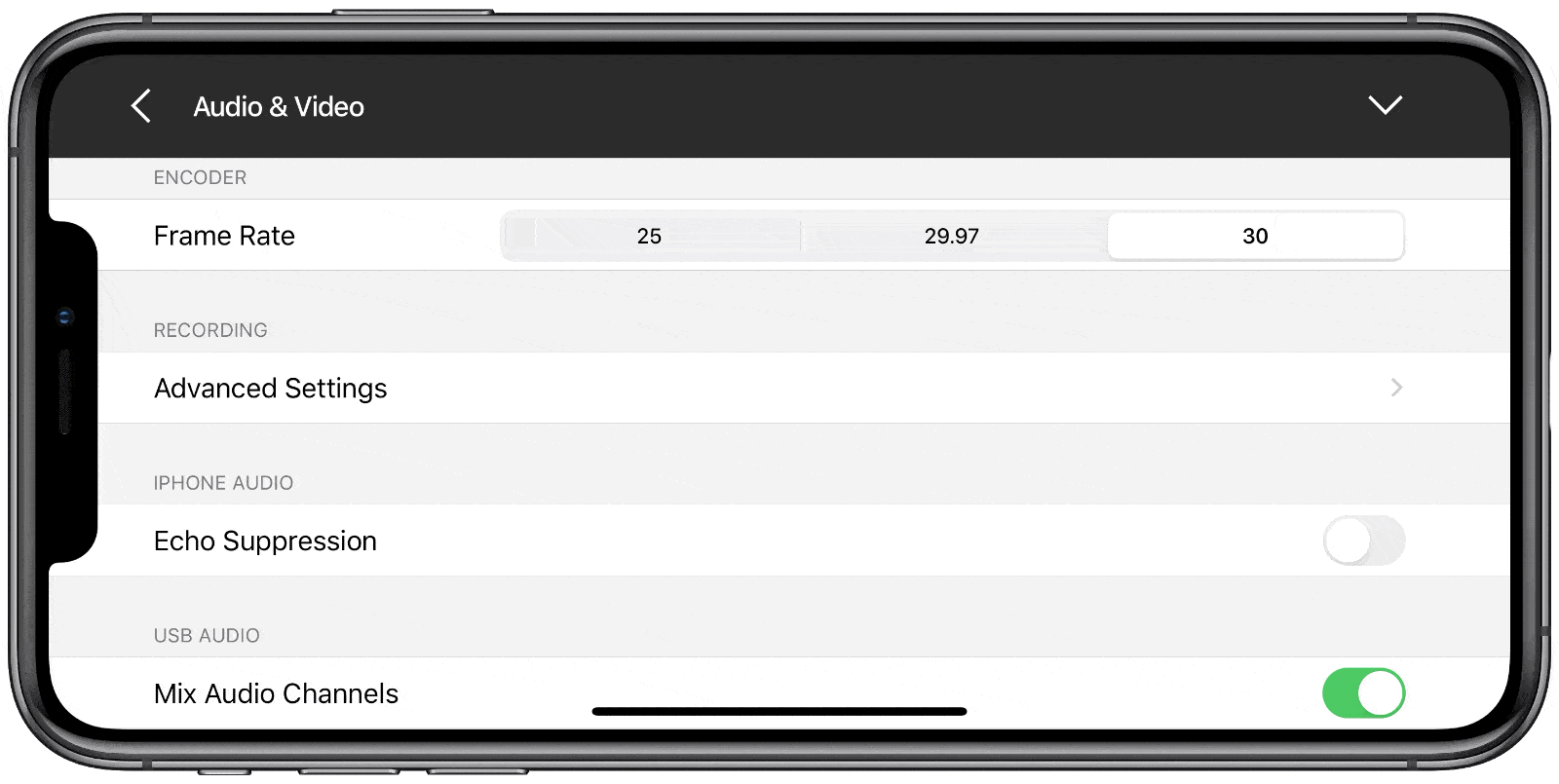 App Settings: Settings for the app's behavior such as showing or hiding the output overlay in the live edit view. Also allows you to turn our informative tips on and off and reset them so you can see previously viewed tips again.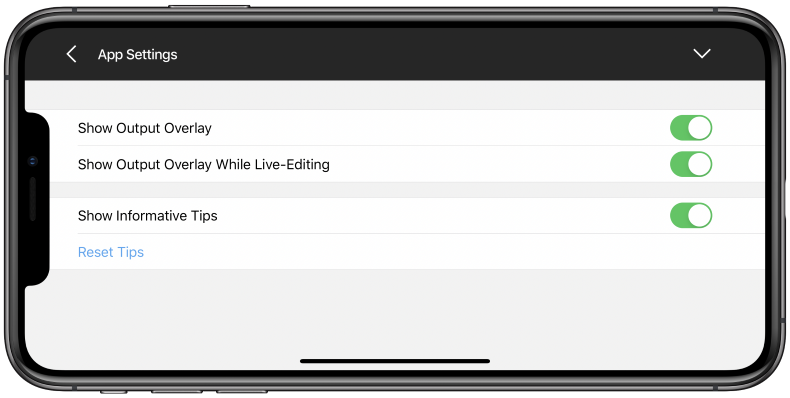 Mevo Settings: Configuration settings for the camera: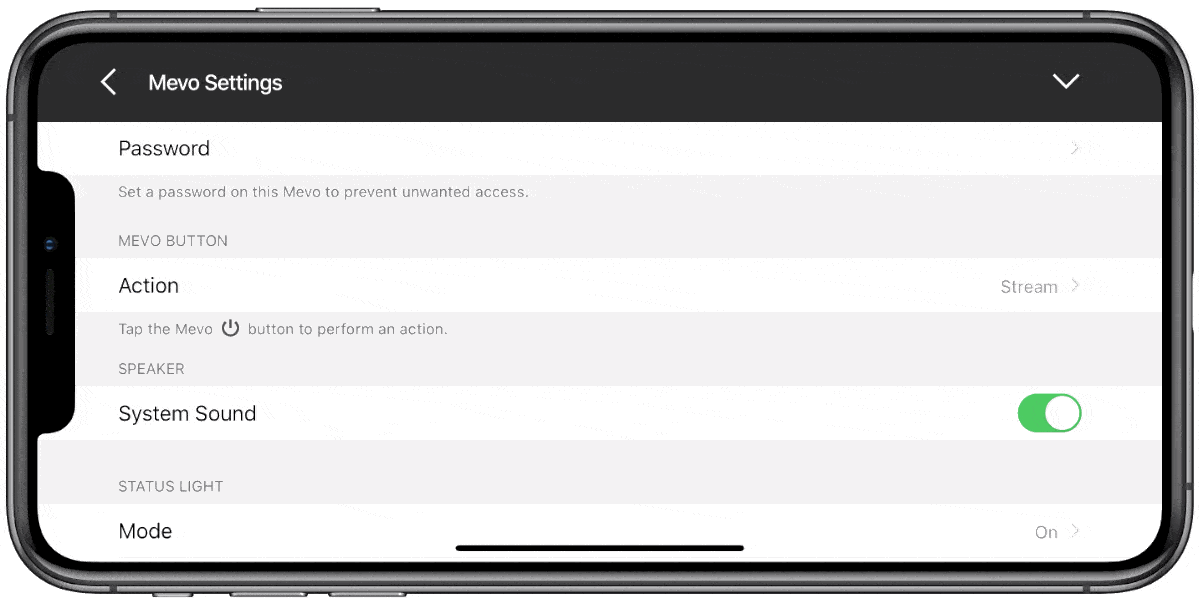 Storage: Allows you to access your recordings library and format your microSD card.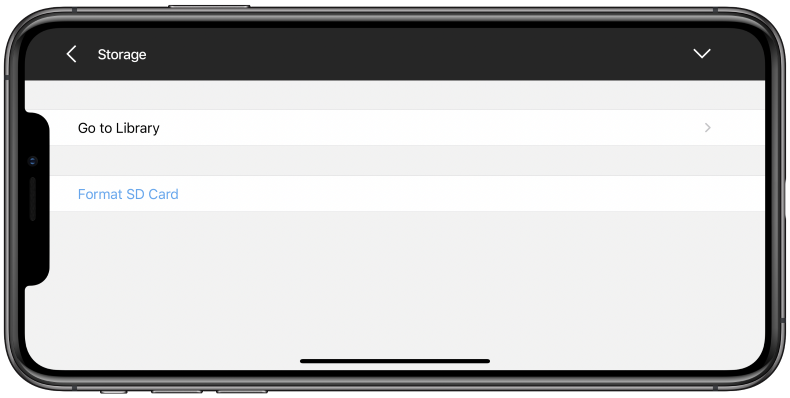 Studio Mode: Remote camera settings when using with Livestream Studio.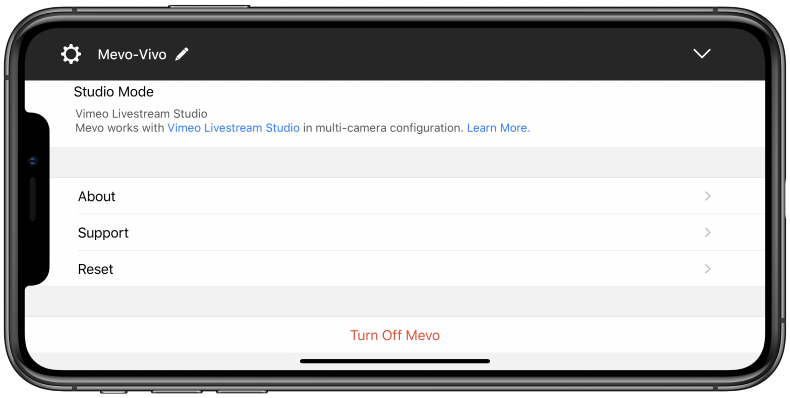 About: Information about your camera and app, including:
Firmware version
App software version
Serial number
WiFi MAC address
Bluetooth MAC address
Ethernet MAC address (available only when connected to the Mevo Boost)
Copyright information
Send Information to Livestream: This helps our developers improve the application but allowing Livestream to share crash data and see how the app is being used.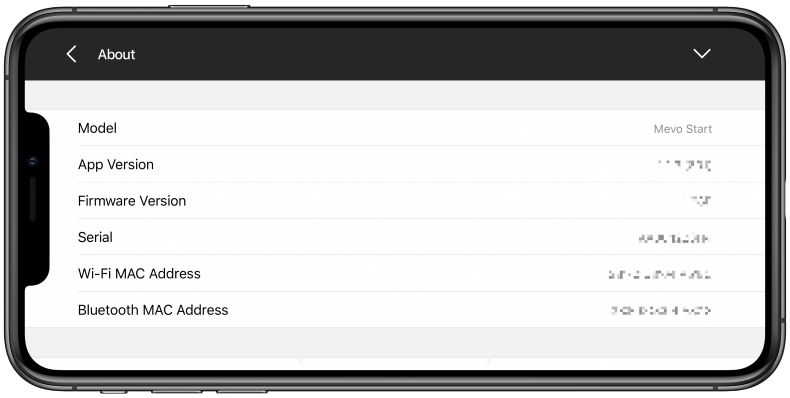 Support: Provides a link to mevo.com/support or an area to submit a ticket with our Support team.